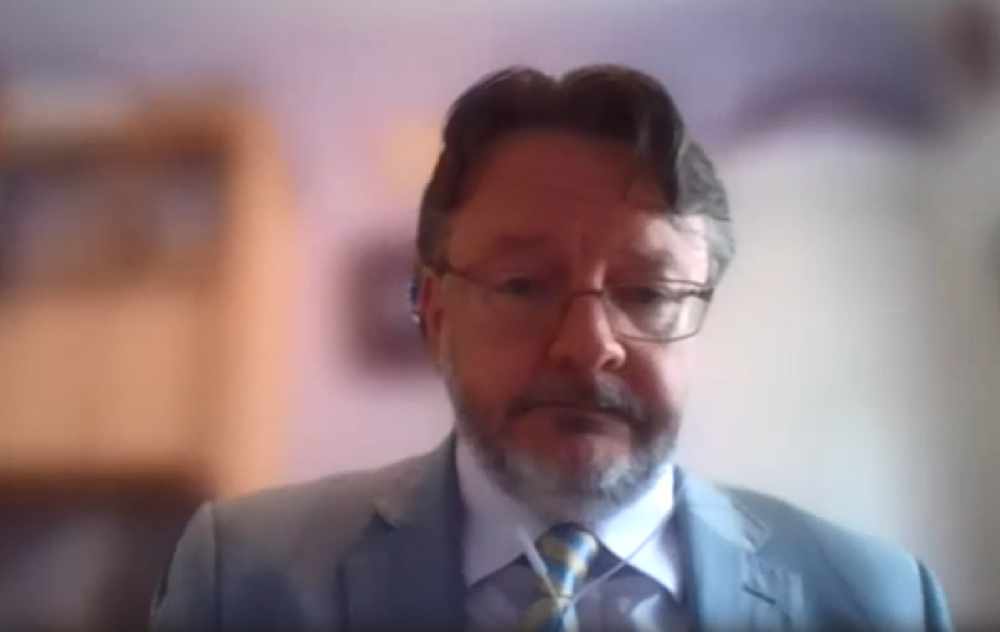 Derbyshire's council leader has said the £120 million financial threat to the authority is "not a big issue at the moment, but could be if it is not addressed".
Cllr Barry Lewis (pictured), leader of Derbyshire County Council, also said the authority will be dependent on receiving more government funding in order to balance its books.
The authority has been given £37 million in government grants to help combat the costs of fighting the Covid-19 pandemic but this funding will run out in mid-June, leaving the council with a sizeable financial black hole.
Two weeks ago, Peter Handford, the authority's finance chief discussed council papers showing that the authority could see a financial impact in excess of £120 million and stressed this was with many figures and costs still unavailable.
This included an expected significant spike in the number of vulnerable children needing council care as lockdown is lifted – which will cost the council greatly.
Costs included are payments to care homes, a colossal surge in personal protective equipment spending along with missed council tax and business rates income.
In the first virtual full council meeting on Wednesday, Cllr Lewis said: "We are reliant on continued government support to meet those Covid costs and we will have to scale back spending on other areas of the council's work."
Cllr Lewis said the threat was not a big issue yet but referred to a report commissioned by the County Council Network report which found authorities, including Derbyshire, may have to exhaust all of their emergency reserves.
Cllr Lewis is the CCN's economic growth and industrial strategy spokesman.
However, Mr Handford had said two weeks ago: "It is not beyond the realms of possibility that you could end up in a similar position if you don't do the right things at the right point in time, or give the right support at the right point in time, as Northamptonshire found themselves in, which is somewhere where none of us would want to be."
In 2018 Northamptonshire County Council was served a Section 114 notice freezing its finances because it was not able to meet its demands. This pulled money back to spending only on statutory demands, such as support for vulnerable adults and children.
The CCN's report, carried out by accounting firm Grant Thornton UK LLP, said some of England's biggest councils could see "large-scale reductions" to services as they attempt to balance the books.
It found that 39 local authorities face a funding shortfall of £2.5 billion and may have to "use up" all their reserve money by next year to deal with the fallout from the pandemic.
The report found that county authorities could be "particularly vulnerable" in the event of a second wave of the coronavirus.
If there was a further outbreak, followed by another lockdown, the report estimates councils could face a shortfall of £4.5 billion over the next two years.
Derbyshire's current £120 million financial impact estimate is a fifth of its entire annual budget and it must also make cuts in excess of £65 million by the end of the 2024 financial year to balance its books.
Mr Handford had said two weeks ago that "savings are going to be problematic and some just can't go ahead due to lockdown. They will be delayed but are not unachievable".
The council has already offset much of the £65 million cuts target until after next year's election, reducing this year's intended cuts from £35 million to £19 million.
Cllr Lewis reiterated yesterday the impact of Covid to the authority is £10 million per month in extra costs, income shortfall and delayed savings.