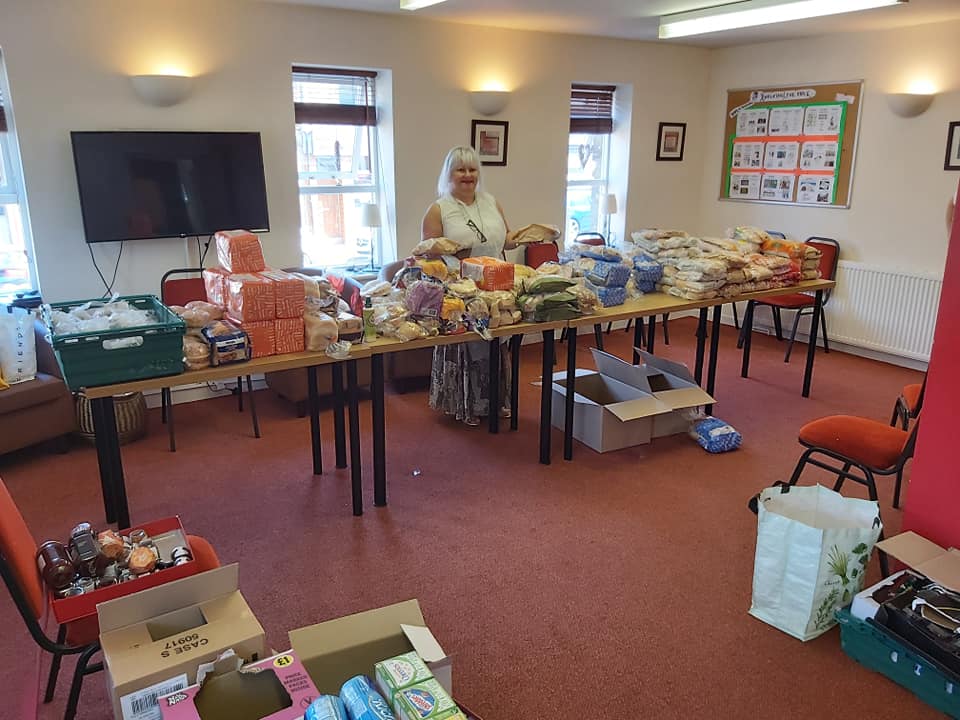 Padfield borough councillor Ollie Cross is thanking everyone who contributed to another surge of support for Hadfield Coming Together.
It's meant the charity could donate its latest batch of 77 parcels - under the banner of Bellies Not Bins - to people in Hadfield and Padfield.
Cllr Cross has also thanked High Peak Scrub Hub for giving 26 usable face masks, Peter Tomlin from Padfield for donating a large amount of delivery bags and Billy's Plaice of Hadfield and all the individuals and organisations whose contributions are making such a difference.
Ollie also thanked the drivers who deliver the parcels to the team at Carmel Church on Station Road, which is the Bellies Not Bins' distribution centre.
Had a belting time helping to package up food parcels for the Bellies Not Bins Delivery Service with Emily, Gill, Mam, Si & our kid. Hadfield Coming Together managed to distribute 80 food parcels to folk in #Hadfield & #Padfield today. 🍞🥫🥩🧀🥔🍊🍪 #communitylife #madewithsaved pic.twitter.com/vMIZYK7Jrz

— Ollie Cross (@ojcross93) June 25, 2020