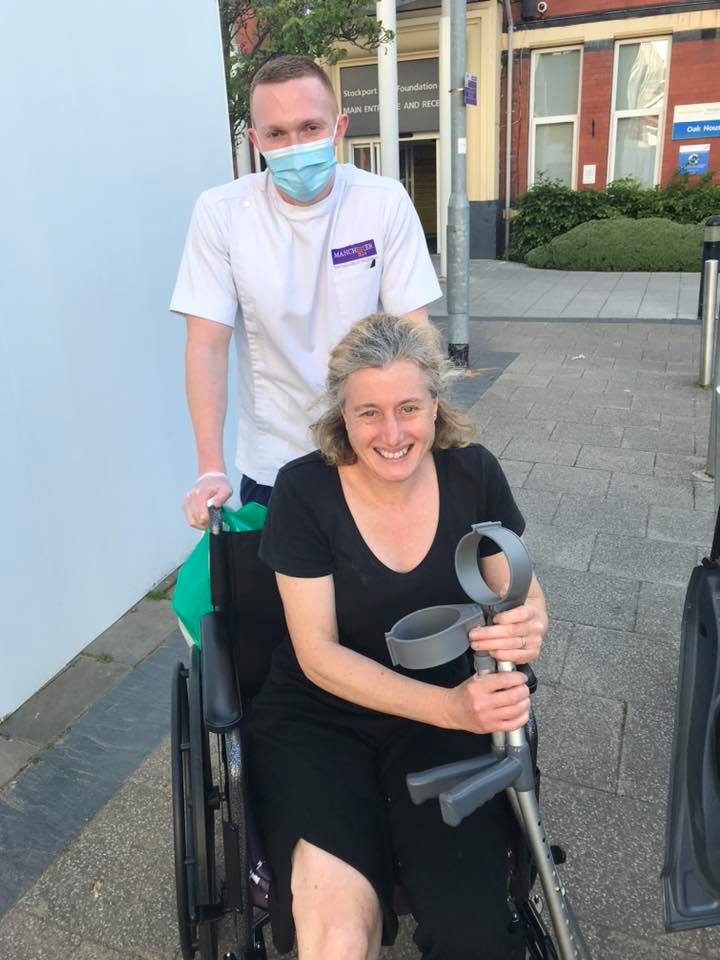 Whaley Bridge county councillor, and former High Peak MP, Ruth George has thanked NHS staff who helped her and local residents for messages of support after she broke her leg playing tag with her sons. 
She posted an update on Facebook on Tuesday night in which she said she will be on crutches for a while and resting at home, but will still be "getting on with all the issues raised with me as I have been through lockdown" and attending council meetings online.
Mrs George added: "An extra special thanks to the NHS after having my broken leg set with a place at Stepping Hill Hospital and the amazing paramedics from Buxton who patched me up and got me there. All doing truly amazing work in difficult times.
"Thank you so much for all of the good wishes - it's really overwhelming. I'm resting up at home with lots of care from all my lovely family. No more playing tag with my boys for a few weeks though."