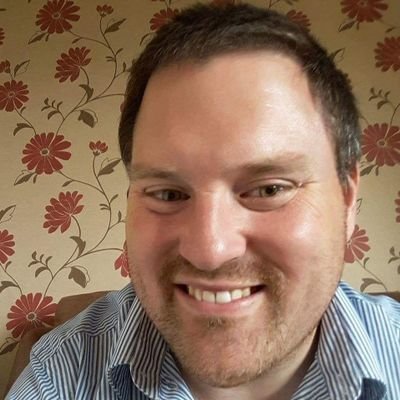 Tintwistle borough councillor Rob Baker has joined voluntary organisation High Peak CVS as a new Development Worker.
Rob (pictured), who was elected as Labour councillor on High Peak Borough Council to represent the Tintwistle ward last year, is also the Secretary of the Friends of Conduit Playing Fields - a project which has helped to develop and create a new children's playground and social meeting space in the village, as well as organise regular community events.
He is also one of the organisers of Tintwistle, Hadfield and Padfield Litter Action.
Rob will be getting in touch with all of High Peak CVS members over the coming weeks to see how the Whaley Bridge based organisation - a charitable company limited by guarantee which aims to promote community and voluntary sustainability in the High Peak area - can help them.
High Peak CVS said in a statement: "One of the areas that we at High Peak CVS are particularly proud of is our work in supporting community groups and organisations across the whole district.
"This ranges from helping a new group set up, developing a constitution and committee through to accessing funding and promoting their success. It is vital that we are able to offer this level of support to our members as it empowers groups to offer essential services and support to local people and communities.
"We are delighted to welcome Rob Baker to the team as our new Development Worker leading on Group Support."
Rob said: "I believe that the best way to support community groups is to equip them with the tools to help themselves.
"The desire, need and passion for a community group, event or project is out there in abundance but the knowledge of how to put that idea into practice is not so easy and that's why organisations such as High Peak CVS are so vital in offering the expertise, advice and guidance required to support new groups to form and existing groups to grow and thrive.
"The opportunity to be a part of that and help to tackle serious issues that affect communities in the High Peak is tremendously exciting. I passionately believe in communities working to help themselves, to deliver the essential services and facilities that they need and to build a sense of pride and achievement in what can be done when people work together.
"Working with any of the fantastic voluntary groups across the High Peak will be incredibly rewarding but I am particularly excited to work with the smaller, community based groups that grow out of a single good idea or need and blossom into an essential part of the communities they serve."
Anyone who has any queries or who feels they would benefit from help and advice can get in touch with Rob directly by emailing rob@highpeakcvs.org.uk.