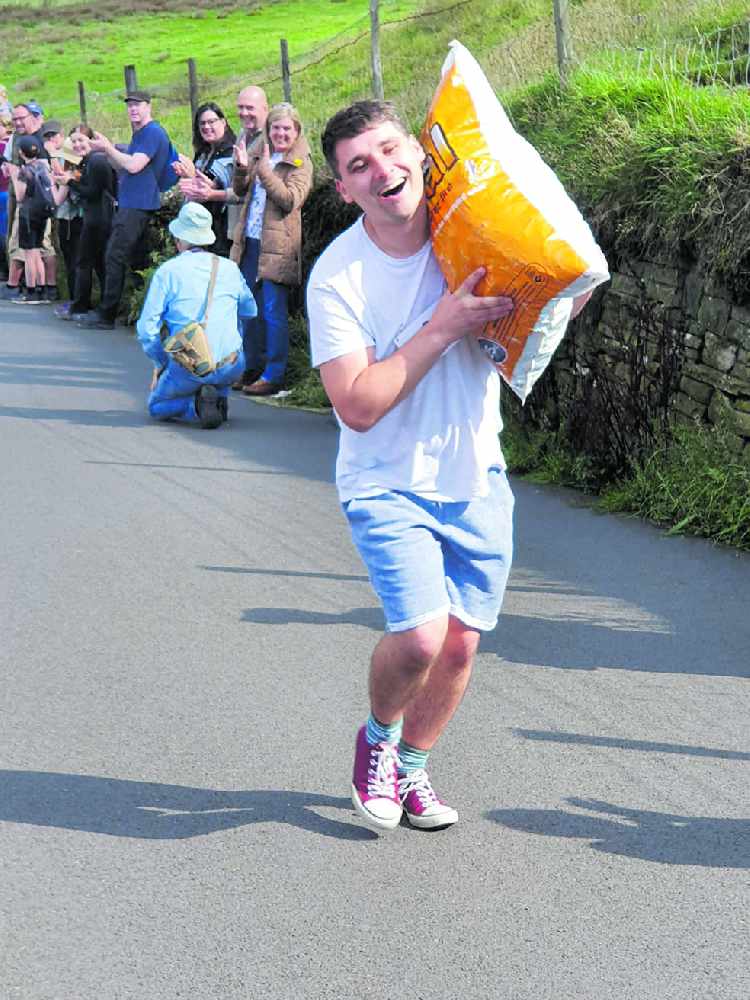 Padfield councillor Ollie Cross has got something new for his trophy cabinet - in the shape of a wooden spoon.
It's the 'prize' for competing in his first ever Padfield Coal Race up the ultra steep Redgate.
Ollie (pictured) recalled: "I rolled my sleeves up and took part. Running up Redgate while carrying a 25kg bag of coal on my back was a character building experience to say the least.
"I didn't think I'd be able to lift the bag of coal, let alone run with it."
Three-quarters of the way up Redgate, Ollie was faltering and thought he might need help.
Spurred on by the vociferous support, he decided to persevere and waddle on.
Ollie said: "It was lovely to see so many Padfielders having a thoroughly enjoyable time and every single one of them inspired me to finish."
Everyone who took part received a bottle of locally brewed ale courtesy of Howard Town.
A still breathless Ollie said: "Thanks to Dom and all the hard working volunteers for organising such a fantastic community event and congratulations to everyone who took part.
"I am looking forward to next year's coal race already and hopefully next time I'll manage to avoid the wooden spoon."