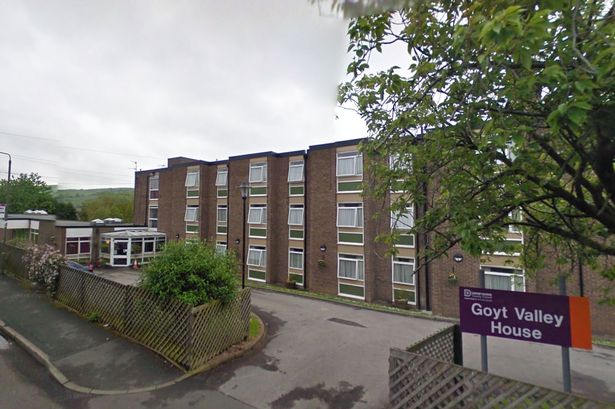 Derbyshire County Council has reversed its decision on proposals to close a High Peak care home and six others throughout the county before the end of next year. 
It was proposed that four homes could close as soon as this September and three more - including Goyt Valley House in New Mills - by September 2021. Refurbishments of three separate care homes - at a cost of £11.5 million - was also on the cards and could begin as early as next January.
Overall, the closures and refurbishments would affect 300 residents and 458 staff.
The county council said the homes earmarked for closure needed "significant improvement due to the deteriorating state" and it would cost in excess of £34m to "bring them up to modern care standards". It held a 12-week consultation, which closed on 24 April, for people to have their say.
The announcement prompted an outcry from members of the public and residents who rely on those services, who have said the planned closures could have "devastating" consequences.
Concerns and fears have only grown amid the coronavirus pandemic - with elderly and vulnerable people in care homes among those worst affected by the Covid-19 outbreak, and care home staff working under immense pressure on the frontline of the crisis.
A campaign was launched in a bid to save the homes - which was backed by local politicians and councillors, as well as one of the country's biggest trade unions.
In February, representatives of the GMB Midlands and East Coast Region joined locals at a public meeting at St George's Church in New Mills to express their concerns.
In early March, hundreds of people - including worried families of residents at Goyt Valley - held a protest and marched from the Jubilee Street home to New Mills Town Hall. Another planned protest outside the county council's County Hall HQ in Matlock had to be postponed due to the current Covid-19 pandemic.
Late on Friday afternoon (May 29), the Derbyshire Conservative group announced that no care home in the county will close before 2022 without provision to replace it - with the exception of Hazelwood Care Home in Ilkeston, which was earmarked for closure due to structural defects and inadequate modern provision in 2018, and they say will be replaced by a new modern care home nearby in 2021.
They added in a statement that there will be new alternative provision to replace any care home which will close following the start of 2022 and the creation of a new five-year investment plan and care home strategy will be developed and consulted upon by the end of this year (2020).
The group - which says the Conservative-run county council has spent an additional £1.2 million since the consultation on improvements to make care homes safer for residents and opened a new care home in Belper which will be used as a Covid-19 recovery home - also pledged that if one or more of the affected care homes needs to be closed, it will be a temporary measure.
It adds: "Some of the affected homes have considerable issues (rewiring and asbestos) and we may need to ensure they remain safe for the duration. If this happens we will endeavour to reopen them as soon as we can."
High Peak MP Robert Largan commented: "I have been campaigning hard to save Goyt Valley House in New Mills, working with local residents, lobbying the Council and even raising the issue in Parliament. I am pleased that the Council have listened and made a clear commitment about the future of our care homes. I will continue to defend our care homes and make certain the Council keep to their commitments."
The county council has also stated that a report on care homes will be considered at a Cabinet meeting this Thursday (4 June).
In a statement, the authority said: "In January 2020 Derbyshire County Council began a consultation on the future of 10 care homes in the county, as a result of extensive work being identified as required to bring them up to modern standards, including rewiring. The consultation closed on 24 April and a report will be considered at the council's Cabinet meeting on Thursday 4 June 2020.
"We are aware that the Derbyshire Conservative group has released a statement regarding the future of care homes. We therefore expect that Cabinet on Thursday will be asked to consider a revised strategy and we will subsequently engage with all of those affected to ensure they understand the decisions made and the reasons for these."
The decision has been described as "an incredible U-turn" and "victory for care and common sense" by those who have been campaigning to save New Mills' care home.
Whaley Bridge county councillor, and Labour's former High Peak MP, Ruth George commented on Facebook: "In an incredible U-turn, Derbyshire Conservatives have just announced that they won't be closing any care home without another to replace it.
"This victory for care and common sense is in response to a huge campaign in support of Goyt Valley House by families, staff and thousands of people across our community, that was echoed in other areas of Derbyshire.
"Shame on the Conservatives for this ill-thought out plan, and well done to everyone who helped them finally see sense, although not before the continuation of their plan caused untold further suffering to staff, residents and families already under so much stress in recent weeks.
"Thank you so much to everyone who helped to make this happen. It's a campaign I've been both proud and humbled to be involved in, alongside some truly amazing people. Now I will be working to build the quality modern care homes we need, and good quality jobs that properly support staff in the wonderful work they do."
Martin Allen, Regional Secretary for GMB Midland & East Coast Region, said: "The plan to close these Derbyshire care homes, putting hundreds of jobs at risk in the care sector, was a bad idea from day one. The public knew it, care workers knew it, residents knew it and the GMB union knew it.
"This decision not to close them will come as welcome news at a time when our care workers have been at the front line of tackling this virus.
"The GMB is proud of each and every care worker that has made this happen and we will continue to fight for them every step of the way. Significant questions remain in terms of the detail of this announcement.
"The GMB will be keeping the pressure on Derbyshire County Council to update care staff, residents and local people in the coming weeks."
Meanwhile, the government has since announced that Derbyshire will receive a £9,740,972 share of a £600 million Infection Control Fund to reduce the transmission of coronavirus in care homes - including rolling out training on infection control for staff, supporting providers to reduce workforce movements, and stepping up NHS clinical support to care homes.