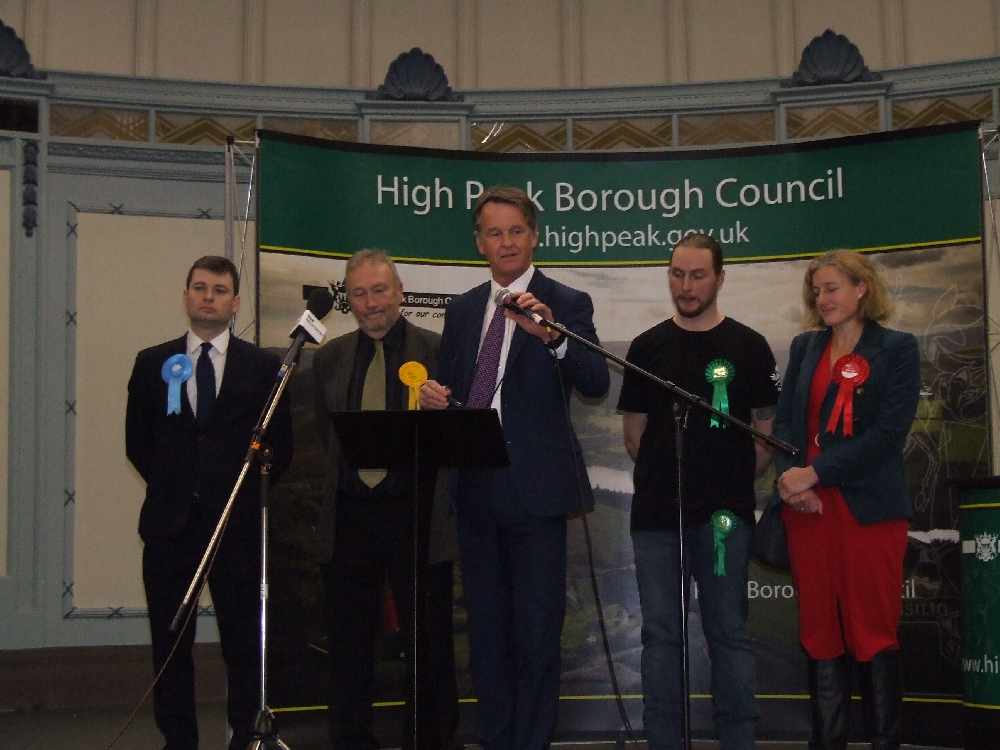 HPBC has confirmed that Chief Executive Simon Baker has 'retired.... with immediate effect' from his position.
In a short statement issued on Monday morning (9th March) Councillor Anthony Mckeown, Leader of High Peak Borough Council, and Councillor Sybil Ralphs, Leader of Staffordshire Moorlands District Council, said:
"We confirm that the Chief Executive has today retired from his employment with the Councils after 22 years' service at Staffordshire Moorlands and 12 years at High Peak with immediate effect."
The Glossop Chronicle reached out to the council following reports that Assistant Chief Executive Mary Walker had also left her role last Friday (6th March).
PHOTO: Simon Baker pictured (centre) at the 2019 General Election in Buxton, High Peak.