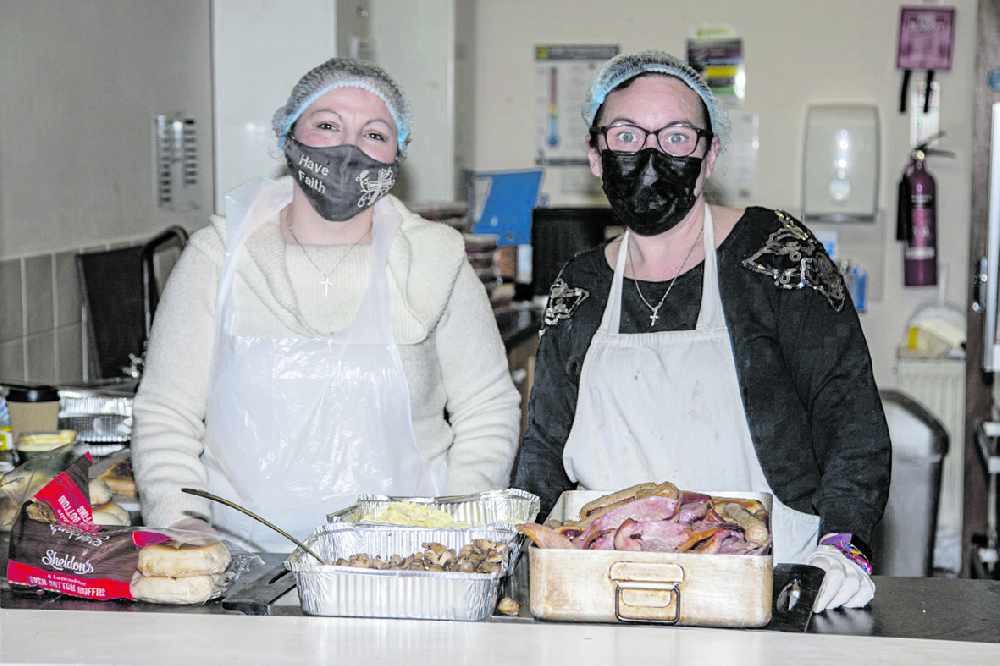 The team at Hadfield's Carmel Church served 73 hearty breakfasts to folk from Hadfield, Padfield and Tintwistle last Saturday, as part of a project to make sure no one goes hungry.
People called in to pick up a take-away meal of bacon, sausages, baked beans, scrambled egg, tomatoes, mushrooms and toast prepared on the Station Road premises by volunteers.
Padfield borough councillor Ollie Cross commented: "A huge thanks and credit must got to Gill Cox and Jacqueline Gillespie-Cox for all their hard work.
"They both worked tirelessly to prepare and cook all the delicious breakfasts, and in a phenomenal effort as per usual."
Ollie, who also volunteers, added: "My duties were far less onerous in comparison.
"I was assigned to brew duty and mucked in with the washing-up afterwards as well.
"Carmel Church also provided 63 over-60s meals and 82 children's packed lunches this week.
"In addition, Hadfield Coming Together served 101 food parcels on Thursday afternoon, which is a Bellies Not Bins record."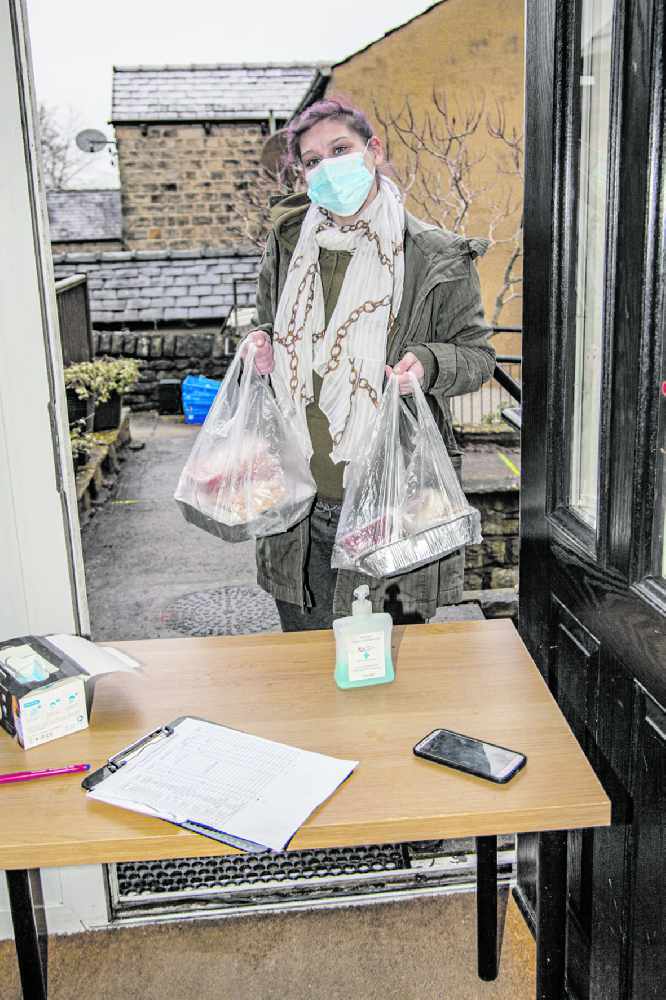 HAPPY EATER: A customer picks up some breakfasts.
Carmel's community breakfasts are served on the second Saturday of every month, the next one is on February 13, pick-ups are between 9-45-11.45am.
The church also runs a community meal programme on the last Tuesday of every month.
There's one on January 26. Collection between 3.30-6pm.
Carmel over-60s meals take place every other Tuesday, with the next one on January 19.
Collection 3.30-5pm and deliveries can be arranged in exceptional circumstances.
While Carmel's children's packed lunches are on offer every Wednesday from noon to 2pm while schools remain closed during the current national lockdown.
Hadfield Coming Together's Bellies Not Bins food recycling project continues every Thursday, there's one today with food supplies available to be picked up from 12-3pm. Deliveries can be arranged in exceptional circumstances.
Cllr Cross added: "All these services are open to anyone in Hadfield, Padfield or Tintwistle. Collection is from Carmel Church.
"Please remember that booking is absolutely essential as we need to assign you a time slot.
"If anyone in our local community would like to book any of our services then please don't hesitate to contact Gill Cox on 07549 307720."
Main image:
BREAKFAST BUDDIES: Gill Cox and Jacqueline Gillespie-Cox who cooked up a treat.