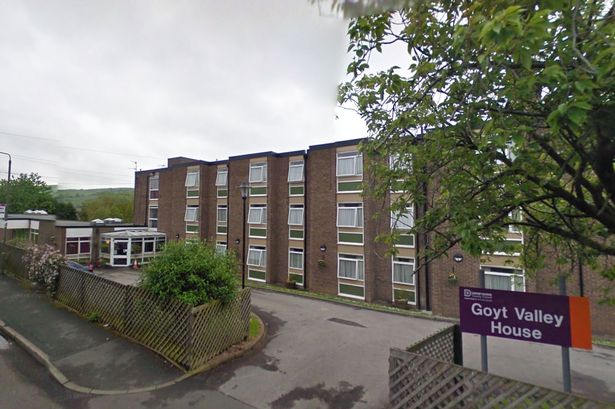 A 12-week consultation has been launched for people to give their views on proposals to close a care home in New Mills. 
Goyt Valley House on Jubilee Street is one of seven homes that Derbyshire County Council is looking to close, citing that it needs significant work doing to it - including comprehensive re-wiring.
The authority say independent surveys were carried out on all of the council's older care homes, which looked at the condition of the buildings – including the structure, roofing, wiring, fire safety measures, heating systems and kitchens. The surveys found serious defects in 10 homes, highlighting the need for extensive work to bring them up to modern care and safety standards.
The council say once it became aware of the extent of the repairs and safety precautions needed, it carried out immediate work to upgrade fire alarms, replace fire doors, increase evacuation equipment and have extra carers on duty to act as fire wardens at night to ensure safety. However, it adds that the risks of any fire occurring cannot be totally eliminated without the wiring being replaced.
A refurbishment of the 10 homes, the council say, would cost £34 million of taxpayers' money and not resolve the issue that they are no longer fit for purpose.
Helen Jones, Executive Director for Adult Social Care and Health, said: "It is regrettable that the council finds itself in this position but we have a duty to provide older people with the care and support they need in safe surroundings fit for the 21st century.
"It is clear from the condition reports that we have made available on our website that the work needed on these homes is significant and we must consider whether or not these buildings have reached the end of their useful lifespan.
"Even if the repairs were carried out we consider seven of these buildings are no longer fit for purpose and do not allow older people to live with dignity, with rooms that are too small for essential equipment and shared toilets. We want to hear from those affected whether or not they agree with this.
"Our Older People's Housing, Accommodation and Support Strategy also projects there will be less need for traditional residential care beds in the future. This, and the extent and nature of the work needed, means the council has to consider whether significant expenditure on these buildings would be a good use of local taxpayers' money."
People can see the independent reports, which detail the full extent and nature of the work needed in the 10 homes, online as part of the consultation process - along with the Cabinet report which sets out the reasons for the proposals in full.
The consultation will run until 24 April and an online questionnaire is available to fill in at www.derbyshire.gov.uk/care-home-review where people can also find more information about the proposals.
Printed copies of the questionnaire can be made available on request by phoning 01629 531307.
The council say a meeting will be held at Goyt Valley House for residents, their relatives, carers and staff directly affected to have their say.
A drop-in session will also be held at New Mills Library on Hall Street on Friday, February 14, from 10am to 1pm for the public to give their views.
People can also write to the Stakeholder and Engagement Team, Adult Social Care, County Hall, Matlock, DE43AG or email telladultcare@derbyshire.gov.uk to have their say.
Helen Jones added: "We understand this will be a worrying time for everyone affected but I'd like to reassure them that no decisions will be taken until we've heard everyone's views and taken these into account."
All comments must be received by 24 April 2020 when the consultation closes.
READ MORE: Potential care home closures 'unfortunate' and 'saddening'