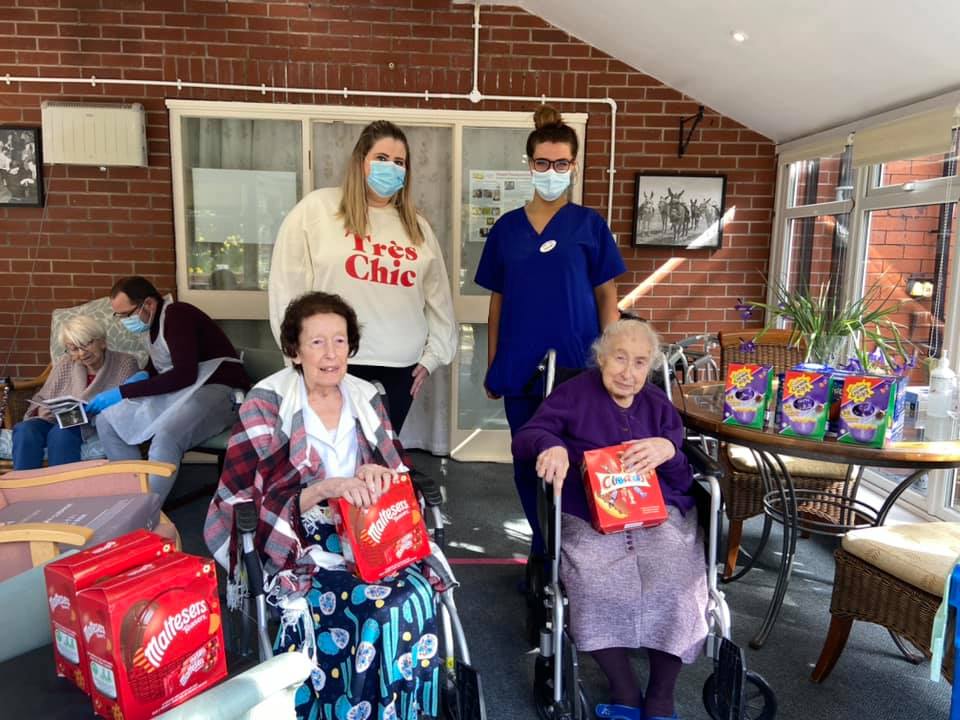 Local social enterprise Be Well helped make sure 150 isolated elderly people didn't miss out this Easter.
The not-for-profit organisation, who work with older people to reduce loneliness, joined a partnership of individuals, businesses and other community groups dedicated to sourcing and distributing chocolate eggs and other sweet treats to local people who were still confined to their homes by Covid-19.
The partners, led by Jo Gregory of Hummingbird Hubs, included Mimi's Cafe in Hollingworth, Glossopdale Foodbank and Willow Bank Residential Home in Hadfield, all of whom either sourced the eggs or distributed them, or both.
Vicky Murphy, who led on the project for Be Well, explained why she had got involved.
She said: "While Easter can be a special time for families, for some in the community it's another reminder of their isolation and this is especially true for older people living in alone.
"We have seen through our work on our monthly magazine The Be Well Bugle and our pen pal project Do the Write Thing just how much someone thinking of you helps buoy the spirits.
"When I heard about Hummingbird Hub's Easter initiative I felt we had to get involved. And Jo was happy to widen her partnership and benefit even more elders stuck at home."
Jo Gregory, who masterminded the "Give an Egg, Raise a Smile" project, praised everyone involved.
She said: "It's so rewarding to see our community come together and help each other. Along with the 150 Eggs for Elders aspect, the wider project saw a whopping 700 eggs – 100 donated by local individuals and families - reaching youngsters from disadvantaged communities from Buxton to Hollingworth.
"Without people like Vicky, organisations like Be Well and all the compassionate and generous individuals who took the trouble to get eggs to our collection points, this would never have happened."
Jo said the eggs for the project were distributed as follows:
60 to Crossroads Derbyshire
30 to Cascade
120 to Glossopdale Foodbank
50 to G52 in Gamesley
50 to Lia Roos in Fairfield for families
100 to Glossop Family Social Services
95 to People of Whitfield
200 to Pauline Town and the Town House for the homeless and children in Ashton
50 to Marianne at Mimi's Cafe in Hollingworth
70 to The Bureau
16 to Willow Bank Residential Home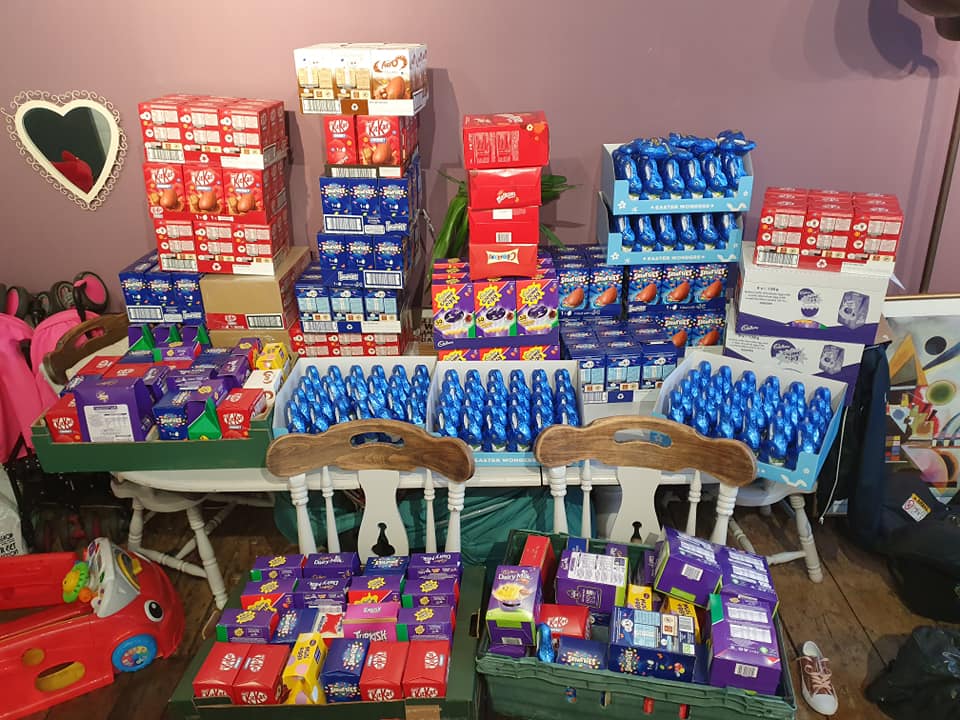 Some of the Easter eggs that Jo distributed
Main image:
Be Well activator Vicky Murphy donating eggs to Willow Bank Residential Home in Hadfield, as part of the "Donate an Egg scheme" ran alongside Jo Gregory at Hummingbird Hubs.
Read more from the Glossop Chronicle
Click here for more of the latest news
Click here to read the latest edition of the paper online
Click here to find out where you can pick up a copy of the paper