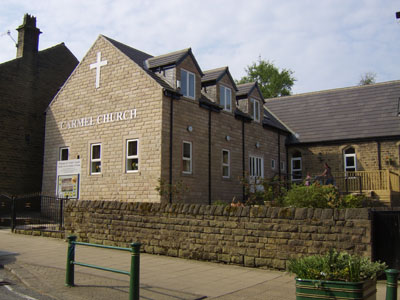 On the last Wednesday of every month, Carmel Church in Hadfield opens its doors to the community and offers a free two-course meal. 
The latest is at the Station Road venue at 5.30pm on Wednesday (November 27).
Carmel's Janice Cowling said: "The meal is available to everyone.
"Last month guests were treated to a full roast dinner, followed by sticky toffee pudding. Vegetarian options are also offered.
"The meal is prepared by chef Alison Mcleod from La Creme de la Creme cafe in Hadfield, and some of the food comes from generous donations from Tesco, Fareshare and Grains Bakehouse.
"We would love to welcome new visitors."
For further information, call the church on 01457 865132.