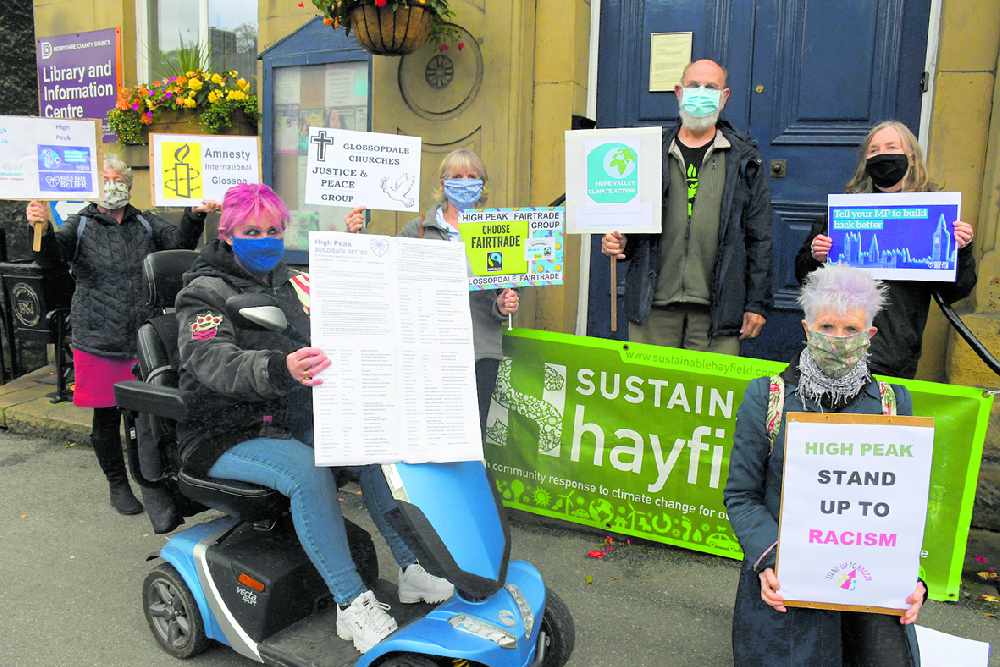 What is described as '50 High Peak community groups' have come together to ask MP Robert Largan to appeal to the Prime Minister and Chancellor to 'Build Back Better'.
A letter - said to be endorsed by climate action groups, church leaders, headteachers, local political parties, peace and justice groups and over a dozen borough councillors - was handed into the MP's constituency office last week.
It is also claimed to be supported by climate scientist Kevin Anderson, who lives in Hayfield and is a professor of energy and climate change at both Manchester and Uppsala universities.
Linda Walker, co-ordinator of High Peak Build Back Better, said the letter calls for a massive programme to create green jobs and reduce carbon emissions, protection for the NHS and other public services and a serious drive to tackle inequality in our communities.
She said: "We have all seen Boris Johnson speaking at the Conservative Party Conference under the slogan 'Build Back Better'.
"Perhaps he hopes to neutralise the campaign by appropriating the idea.
"But there are thousands of people in the High Peak who won't be fooled by glib pronouncements from our Prime Minister, and will be determined to keep pressing for a fairer, greener future where the health and wellbeing of ordinary people and protection of our environment are prioritised by Government."
Mrs Walker added: "Anyone who would like to get involved can find High Peak Build Back Better on Facebook or email Linda at HighPeakBBB@gmail.com."
Main image:
PLEA TO THE PM: Community group members who are looking for answers.