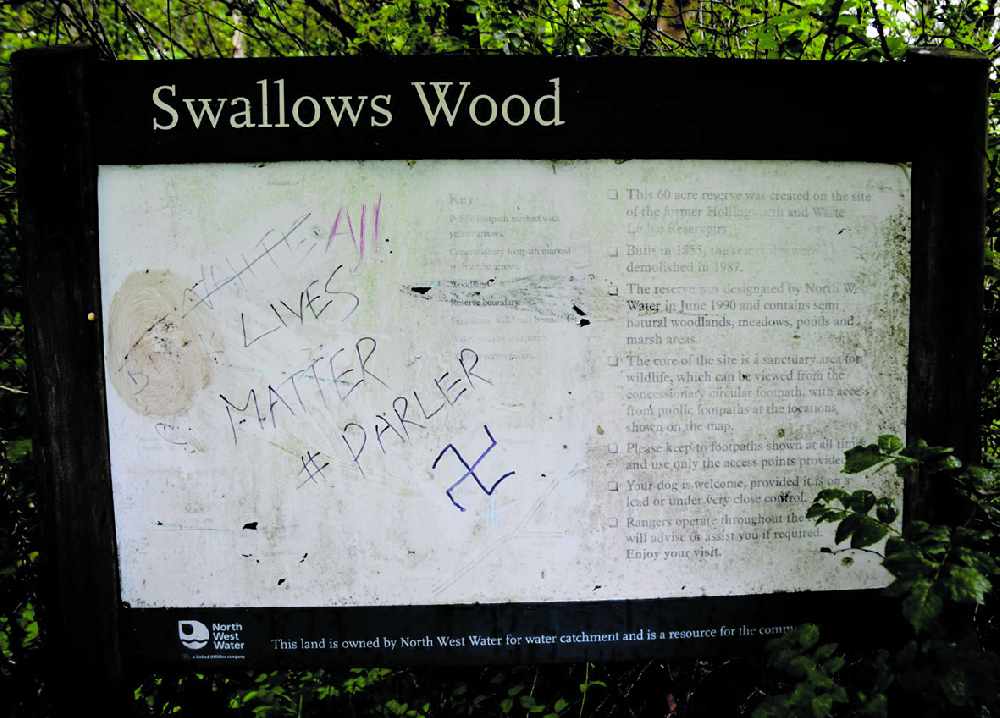 Racist graffiti daubed on a sign in a popular beauty spot has been strongly condemned by the High Peak Stand Up To Racism group.
The phrase 'white lives matter' was scrawled next to a swastika on an interpretation panel at Tintwistle's Swallows Wood Nature Reserve.
Group members heard about the incident at their online meeting late last week and immediately expressed concern.
A member told the Chronicle: "This is an indication of how these phrases are being used by right wing extremists to undermine the 'Black Lives Matter' message.
"It is clear that all lives cannot matter until black lives do.
"The shocking symbol of race hatred has been reported to the local councillor."
High Peak Stand Up To Racism chair Gwyneth Francis said: "The appearance of a swastika is an insult to the sacrifices made by our parents and grandparents in their fight to defeat the Nazis and their racist ideology 80 years ago.
"We are very concerned about the message this sends out about our locality and how welcome people feel when they come here."