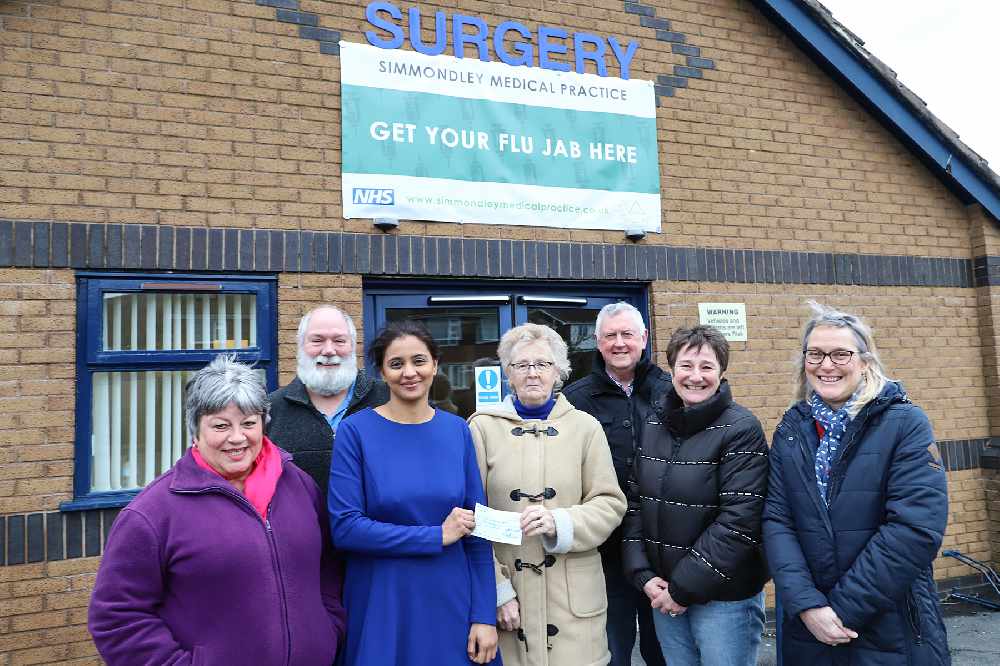 Christmas came early for Read My Lips High Peak and Tameside group. 
It was all down to the annual Christmas raffle organised by Simmondley Medical Practice's Patient Participation Group, assisted by practice staff.
It raised the grand sum of £150 - with the winning tickets drawn by practice owner, and lead doctor, Ram Jha.
The PPG is made up of patients who meet every two months to help the practice maintain its high level of standards for the medical care and services that it delivers.
It also chooses which good cause should receive the proceeds of the popular raffle.
Read My Lips High Peak and Tameside is an independent community group set up to provide good quality lip reading tuition for adults who are deaf, 'deafened' or hard of hearing, promoting inclusion in a hearing society.
It supports participants to enhance their confidence and well-being through peer support and positive activities in a safe and empathic environment.
Group contact Karen Rigg said: "We are entirely dependent on grants and donations such as the one received for our survival and we are very grateful for this support."
Karen, along with colleague Hilary Morgan, received the cheque from Simmondley Medical Practice's Dr Vaidehi Parikh, along with members of the PPG.
The lip-reading group was originally set up by BeWell Glossop and became independent in August 2019.
They meet at Glossop Central Methodist Church on Friday afternoons during term time.
For further information, or if you would be interested in joining the group, contact Karen Rigg at karenrigg572@aol.com.
Main image:
HAND-OVER: Simmondley Medical Practice's PPG donate cash to Read My Lips.