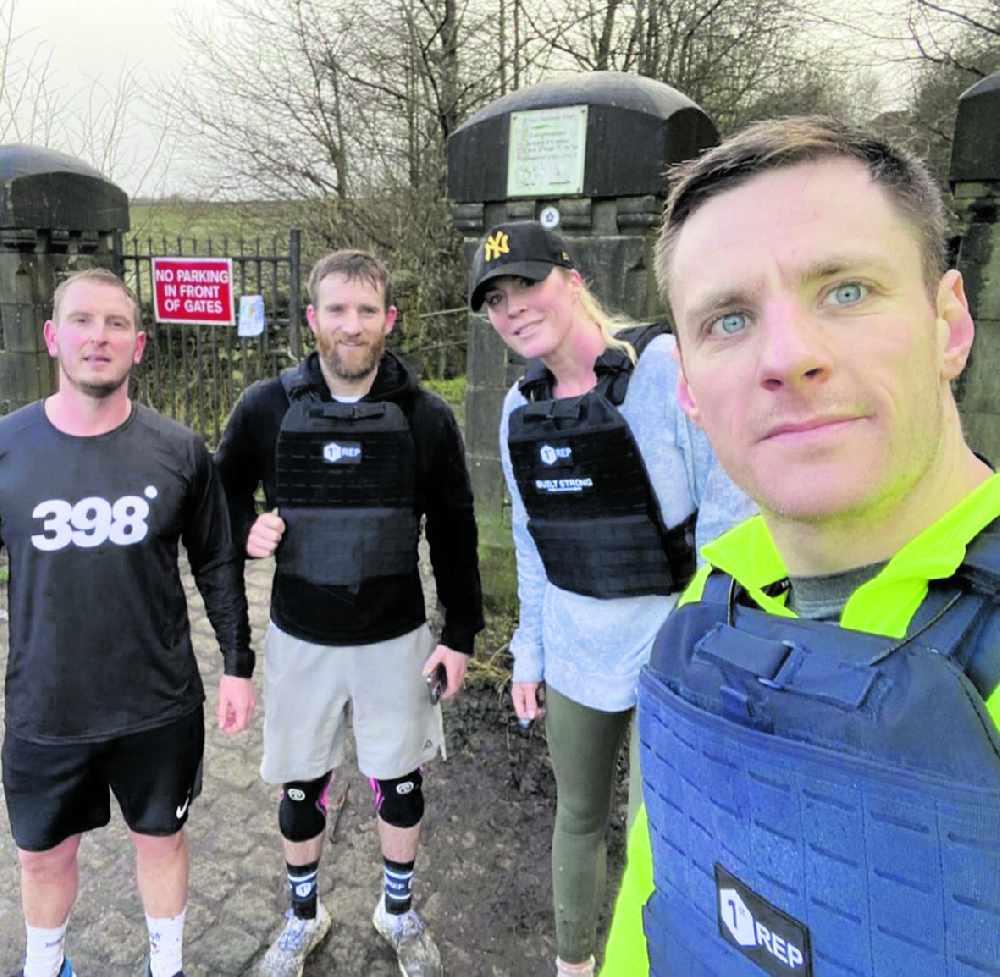 A Hadfield nurse and her friends are aiming to run 50 miles for charity this month and some of them are doing it wearing weights.
Tracy McClelland, who is currently helping to look after patients at Tameside Hospital where she works in a non-clinical capacity, is one of 25 members at ASAP Fitness in Waterside, Hadfield, currently clocking up the miles and the cash.
Taking a break from her regular running, she said: "We wanted to challenge ourselves by each individually running 50 miles throughout January.
"We wanted to also support our local community and chose to raise money for Reuben's Retreat charity based in Glossop, who support the families of children who are terminally or seriously ill.
"ASAP fitness is a functional fitness gym with a very strong focus on community. Members support each other no matter their level of fitness and so we have people of all levels of fitness trying this challenge, including some who are completing it in weighted vest for added difficulty and those who would never have run was it not for this challenge."
All runners come from the Glossopdale area and are reaching their target running around reservoirs, on trails and along roads.
Tracy added: "We understand how Covid is stretching our national and local health services, as many of our members work on the frontline in the NHS as nurses, physios, midwives and within the ambulance service, so know, even more right now, how charities providing support for the seriously ill and their families need our help.
"So far we've raised just under £1,500 but we'd love to raise more to really make a difference for any families in the local area currently being supported by Reuben's Retreat."
To donate, go to https://www.facebook.com/donate/2862182867393990/
Main image:
BEST FOOT FORWARD: Tracy McClelland with Tom Giles (front), Tim Grahamslaw and Dalton Adams.