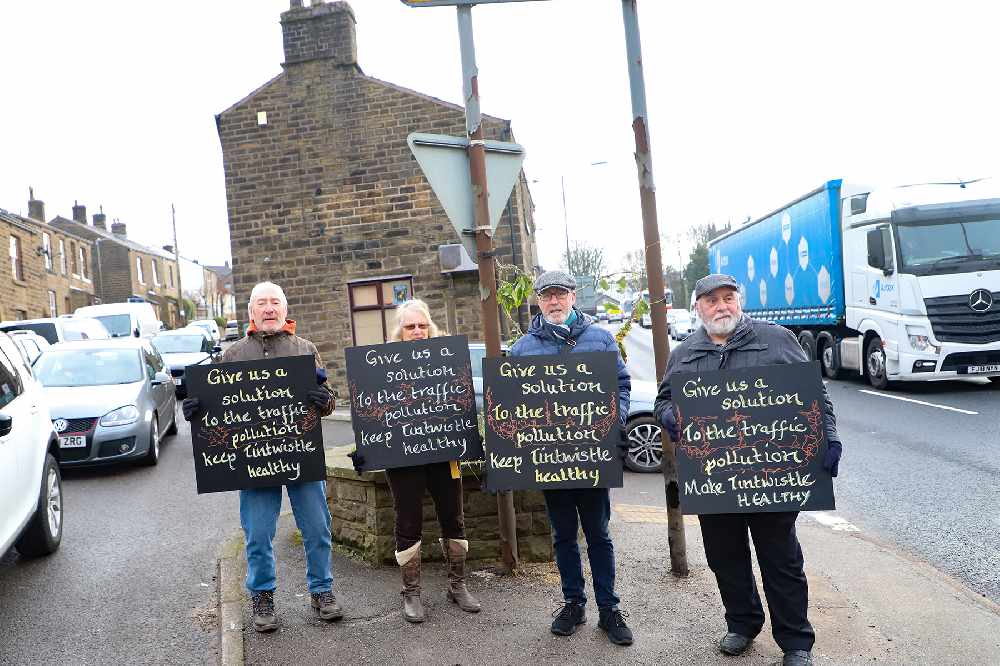 Parish councillors are still chasing Highways England officials for across table talks over Tintwistle's traffic troubles after a proposed meeting fell through.
Members however are keeping up the pressure by mounting a series of village centre protests.
This week they were homing in on pollution by claiming exhaust fumes were affecting the health of residents living within feet of the A628 trunk road.
Council chair Marianne Stevenson hopes to include the Peak District National Park in subsequent talks with Highways England.
She said: "Later on in March or early April, Tim Nicholson, their (PDNP) transport manager and Brian Taylor, their policy and strategy manager, are visiting the village.
"We shall be taking them up to the quarry area with a view to developing it, possibly as a nature reserve."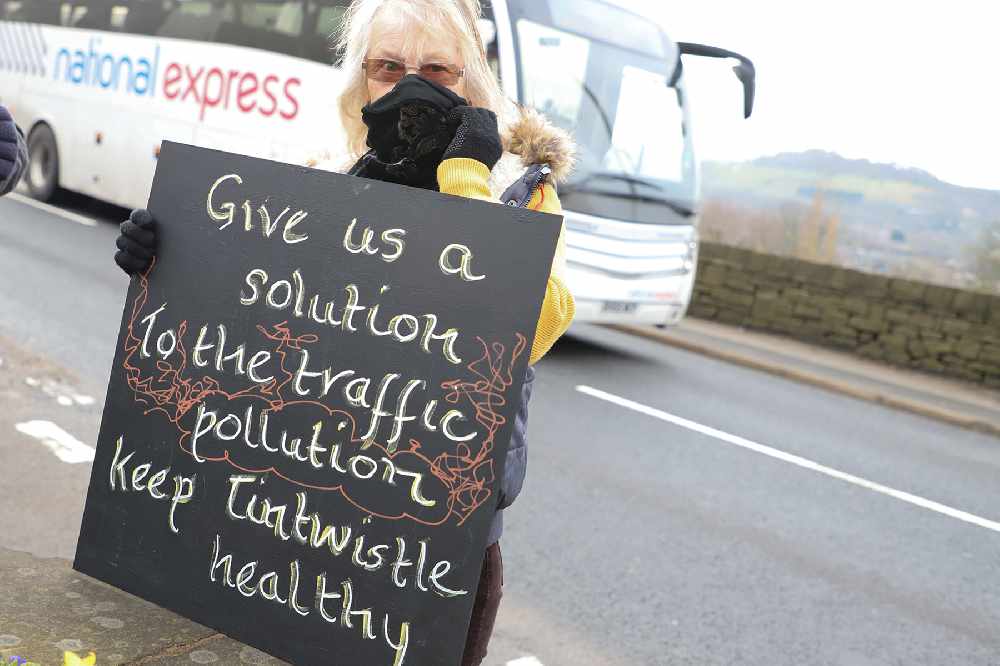 PROTEST: Council chairman Marianne Stevenson complete with scarf to keep out the pollution.
Main image:
CRUSADERS: Parish councillors are keeping up their campaign to make Tintwistle safer and free from choking exhaust fumes from traffic. They are standing at the junction with Old Road where drivers seeking a short cut meet cars and commercial vehicles on the busy A628.