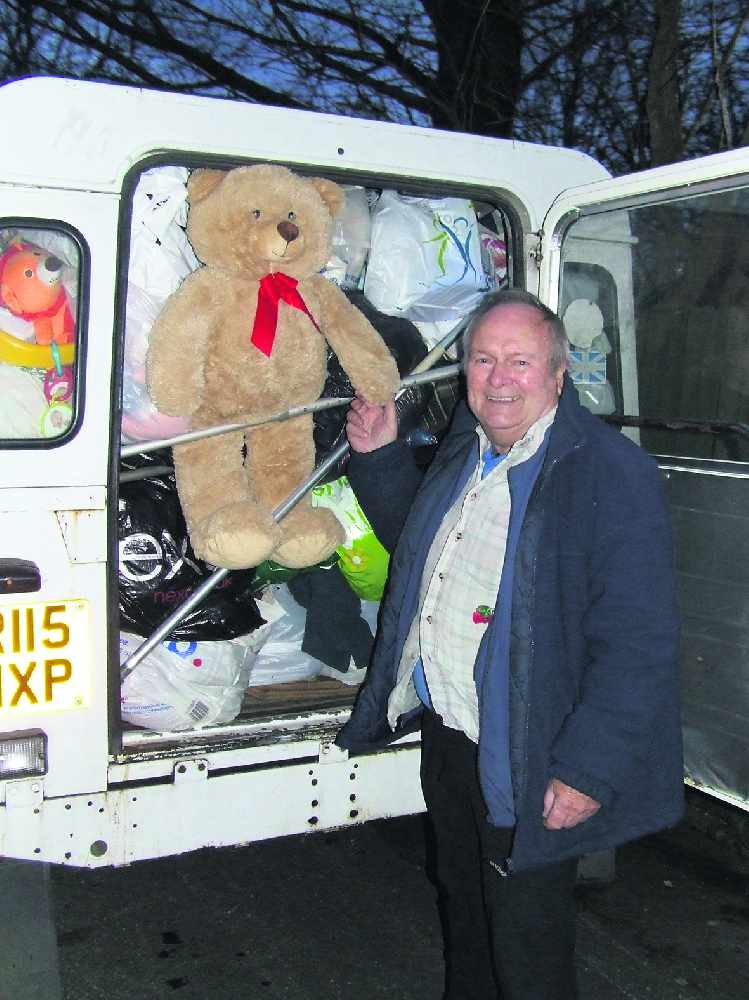 Cash from Glossop and Tameside is going to provide badly needed operations for desperately poor people in Bosnia.
Aid worker Rod Howat is sending various amounts every week - some from his own pension pot - to settle hospital bills.
The 78-year-old, from Acre Court, Glossop, said: "Some times it is as much as three times a week.
"The people over there are in distress. There is no NHS in Bosnia. Unless you can pay for your bed and all the treatment you won't even get into a hospital."
Cash sent by Rod by transfer from Glossop post office has paid for a woman from a poor Bosnian village to have a life-saving heart operation. Another woman had a tumour from behind an eye removed.
Oldham-born Rod, who owned business in Tameside before he retired, has been providing aid for survivors of the Bosnian Genocide for more than 20 years.
It began though the Out of Ashes charity he helped to form after seeing the devastation caused by the war which ended in 1995 and the deprivation of people in the Tusla region.
Called 'Santa Rod' after he began packing his Land Rover with presents and making the multi-thousand mile drive to Bosnia every Christmas, he has also made regular trips carrying clothes, medicines, medical equipment and food.
But his last journey was Christmas 2019. The Land Rover, with a million miles on the clock, is locked in a Bosnian garage.
Rod said: "I had arranged with a mechanic friend over there to carry out any repairs needed, do some welding and give it a full service and I would send him money to pay for it.
"But when I got back to England last year the pandemic had struck and I have since heard that Covid is rife in Bosnia and there aren't the same facilities we have in this country.
"I told my friend to stop working on the Land Rover and we will use the money to help pay for operations instead."
Rod, through his own savings and donations to his charity from the people of High Peak and Tameside, had also bought shipping containers which, when converted, were turned into homes, for village people living in shacks.
But Rod has put further purchases on hold.
All cash will now be spent on operations, other health needs and food.
Rod however admits resources are dwindling which is why he is appealing for any further donations to assist in his charitable efforts.
Anyone able to help is asked to contact him on 07742041981.
Main image:
SANTA ROD: Rod with his Land Rover full of presents for the traditional Christmas run to Bosnia, all donated by kind-hearted folk from Tameside and Glossop. But the pandemic put an end to the annual charitable trip. Now Rod is diverting all funds to helping pay for operations for those who are poverty-stricken and in a country where there is no NHS.