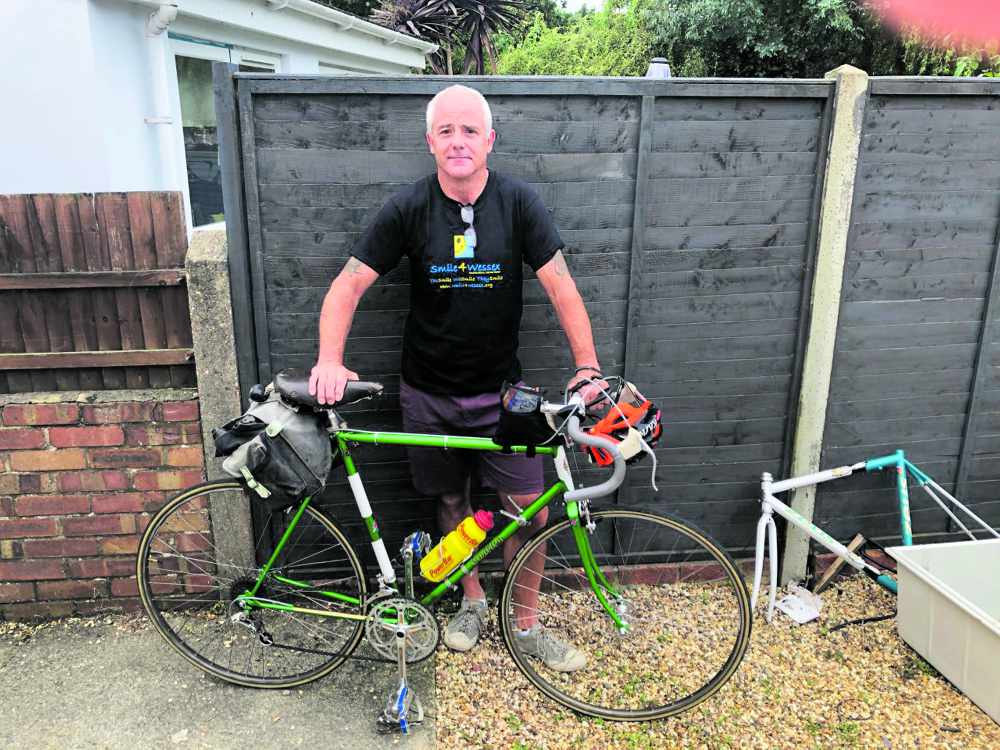 Chris Hammond brought his 52 year-old-bike to Glossop just so he could pedal it 240 miles back home! 
Getting to Glossop was easy - he and his bike let the train take the strain. The return journey will be a bit more of a challenge for Chris and the bike he built from scratch.
He lives in Fareham in Hampshire and he's never ridden more than 100 miles before.
Chris, 56, comes from Glossop, but left at 19 to join the Army. He still comes back to see his family - but never with his bike. This time though it's different.
Chris, an engineer, said: "I have recently been undergoing various scans/tests etc. for a neurological issue down at Southampton General, so I decided to set myself a bit of a challenge to raise funds for the department which is run and staffed by our wonderful NHS.
"So I decided to come to Glossop for an overnight stay and then I am going to try to cycle back to my home in Fareham over a three day ride."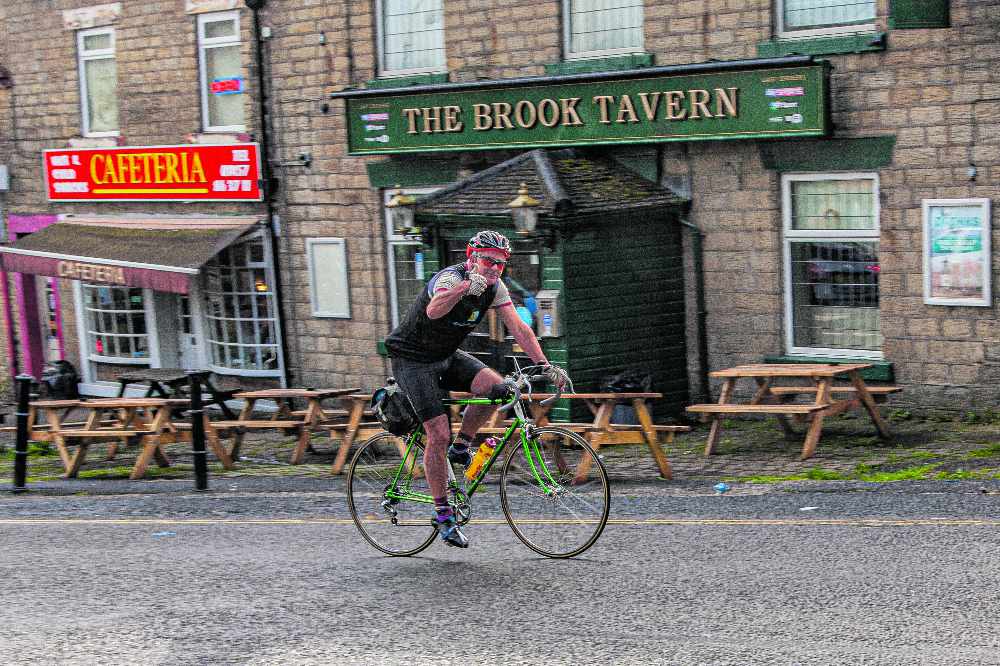 Chris leaving Glossop
Chris has called his challenge his Home to Home ride. So far he has raised more than £1,300 and had an original target of £1,000.
Chris has studied genealogy and says his family has lived in Glossop for 250 years. The name of a family member is on the Norfolk Square War Memorial.
After a few catch-up drinks with family and friends on Tuesday, he set off on the long ride back home on Wednesday morning.
Chris had ridden his classic Carlton bike to London before catching the train to London. He took a cycle ride down The Mall - stopping to take a 'selfie' outside Buckingham Palace - propping his bike up against the palace gates.
The former Whitfield Primary, St Andrew's Primary and Hadfield Comprehensive pupil is no stranger to challenges having run the Manchester Marathon and half marathon and competed in Iron Man Triathalons in the past.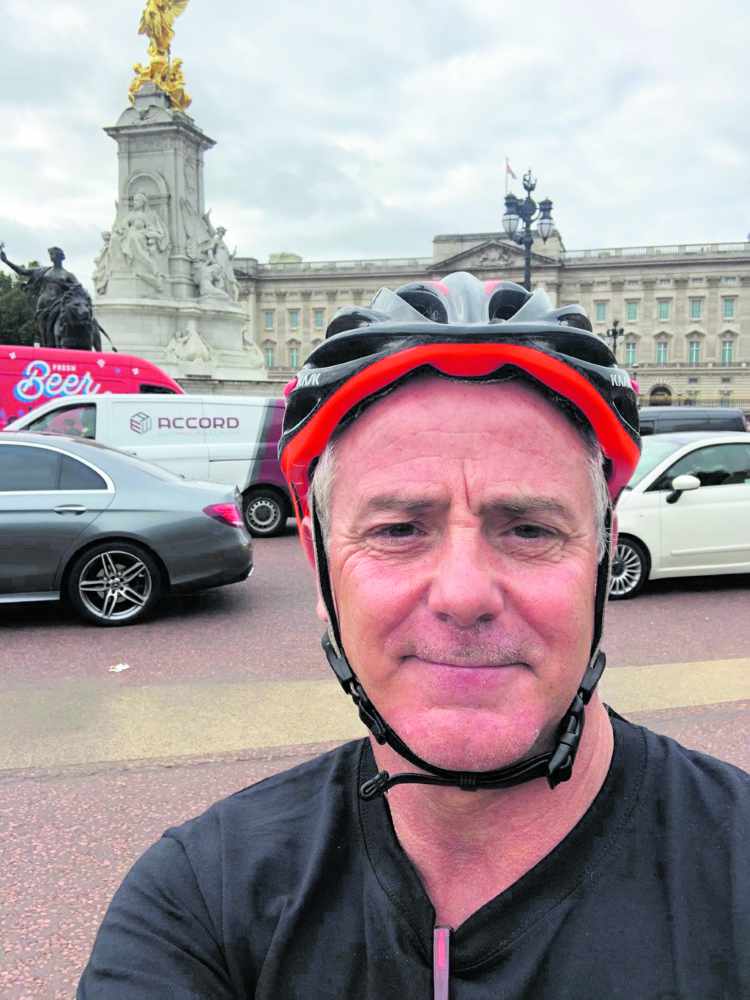 Chris taking a selfie outside Buckingham Palace