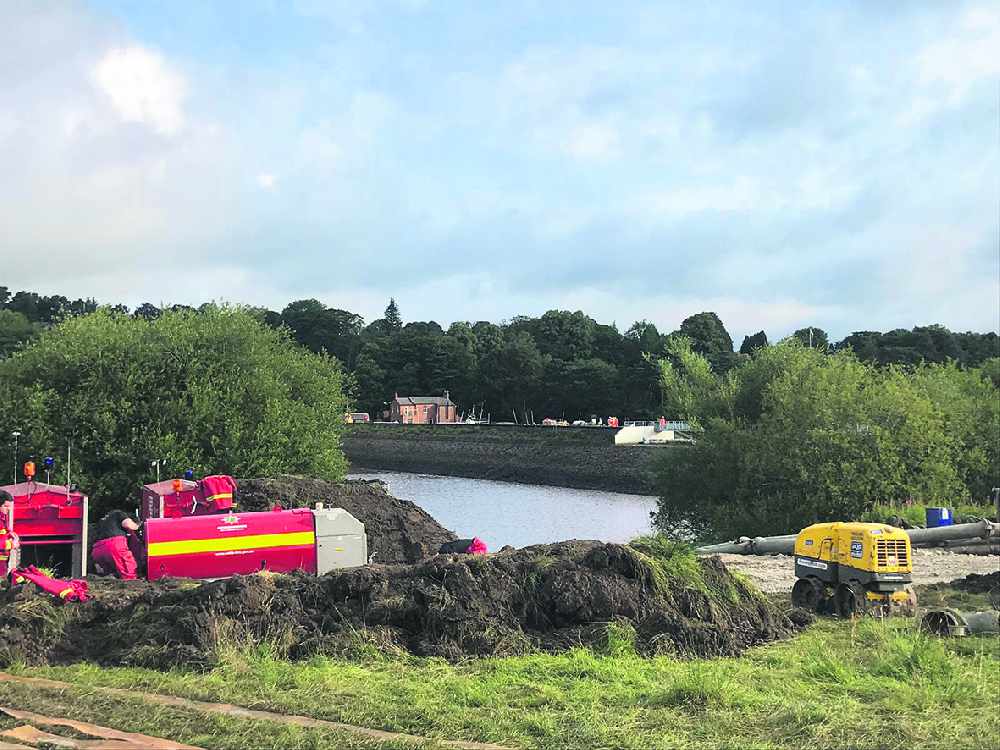 The Chinook Force from RAF Oldham has won a major prize for the part it played in the huge Toddbrook Reservoir operation.
It has received the Vertical Flight Society Kossler Award for 'helping to save' the town of Whaley Bridge in the summer of 2019.
The Chinook crews were nominated by Boeing for their unprecedented work carried out in moving ballast into the damaged dam wall.
Eight crew members flew three Chinooks for 58 flying hours and delivered over 600 tons of aggregate over a six-day period ensuring the integrity of the dam, while emergency services worked around the clock to drain millions of gallons of water.
The society's Captain William J Kossler, USCG Award is given for the greatest achievement in the practical application or operation of vertical flight aircraft, the value of which has been demonstrated by actual service during the preceding 18 months.