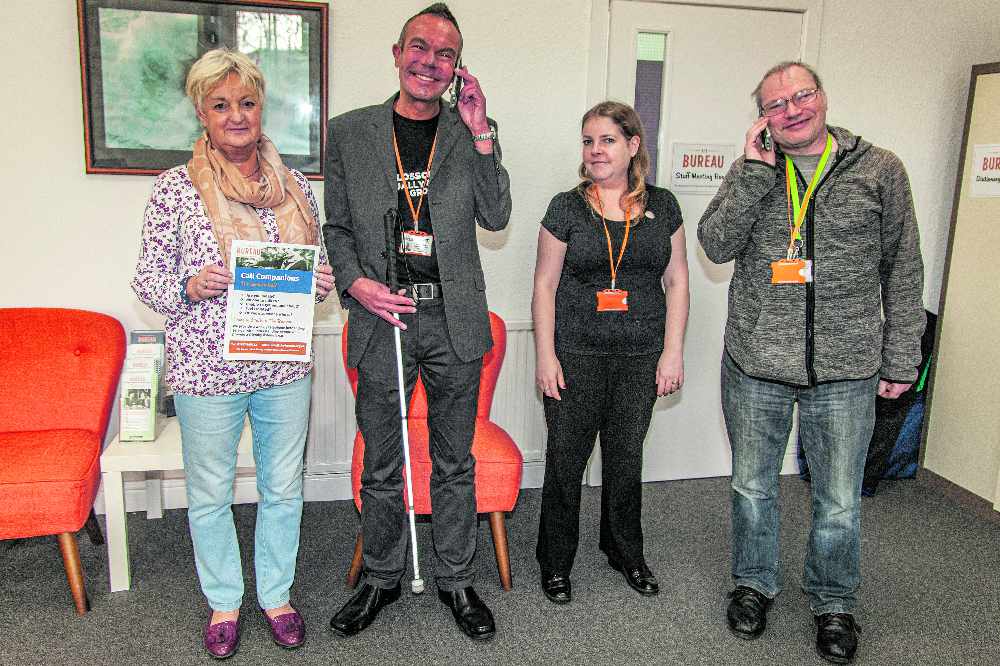 No-one in Glossopdale need ever feel lonely or isolated - not when The Bureau's Call Companions are around to help.
The group of volunteers run a telephone befriending scheme, a friendly listening ear for the elderly and all the other people who would welcome a chat.
The scheme was set up three years ago by Paul Kiddy with five 'clients'.
Now a hundred people receive a weekly call from Paul or one of his team of seven volunteers.
Paul knows the service is invaluable as many of the clients live alone, or don't speak to anyone from one day to another and who, in these long and dark winter months, find life particularly difficult.
Paul said: "As well as a weekly telephone call, the scheme can also signpost people to other services provided by The Bureau.
"Such as our volunteer drivers to get people to medical appointments, or our Shopping Companions' scheme to assist people with their shopping."
One of the clients said: "I really look forward to my weekly call as it is the only time I speak to someone during the week."
If you know of someone who may benefit from a weekly call from Call Companions, get in touch with Paul Kiddy at Call Companions, The Bureau, Henry Street, Glossop, or phone 01457 865722.
Paul added: "It's good to talk."