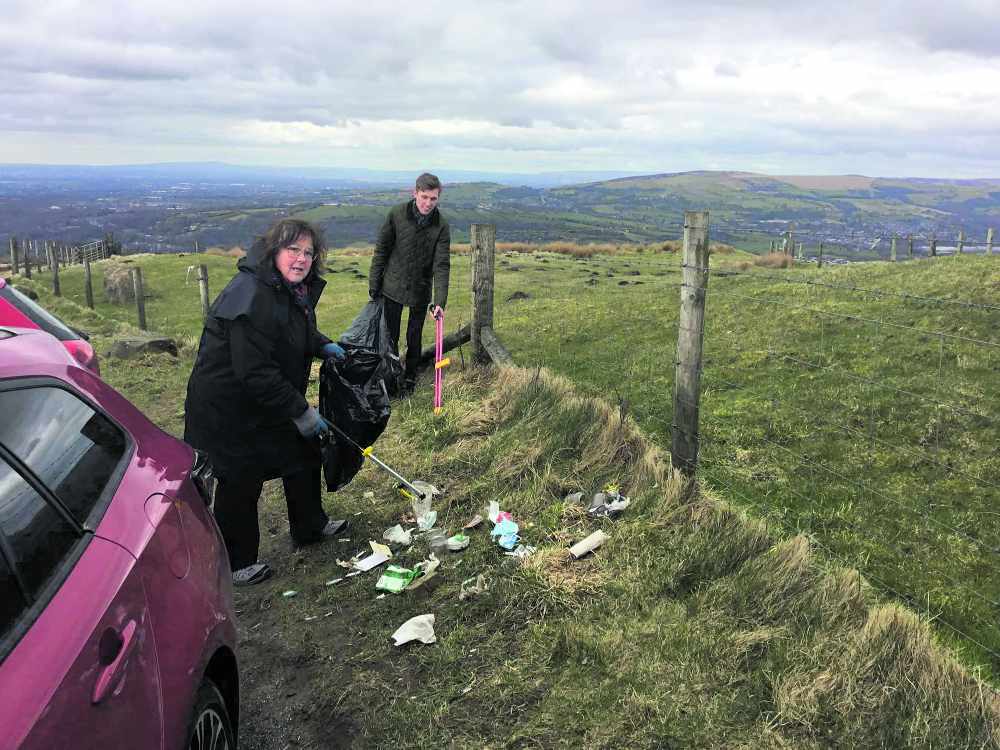 Dom Starkey and Jean Wharmby are brushing up on their litter picking.
They were on Monks Road doing a clean sweep to keep Charlesworth clean and tidy.
Dom said: "Personally, it is incredibly important to me that Glossop is a green town, especially with the moorlands and wildlife we are so lucky to have around us."
Cllr Wharmby commented: "Residents that wish to have a litter pick in their area (Covid rules accepted) please contact me and I will come and help."
Dom is also hosting a Microsoft teams meeting for all Simmondley residents to arrange to reinstate a Neighbourhood Watch scheme in the area.
He said: "Crime in the area is concerning for all residents. We need to ensure we are doing everything we can to lower crime rates and keep our neighbourhoods safe.
"If you are a Simmondley resident, please come along to the meeting to have your say and express your interest in getting involved with the Neighbourhood Watch scheme."
The meeting will be held by Microsoft Teams titled Simmondley Neighbourhood Watch meeting, on Tuesday, April 13 at 7.30pm. You can join on your computer or mobile app.