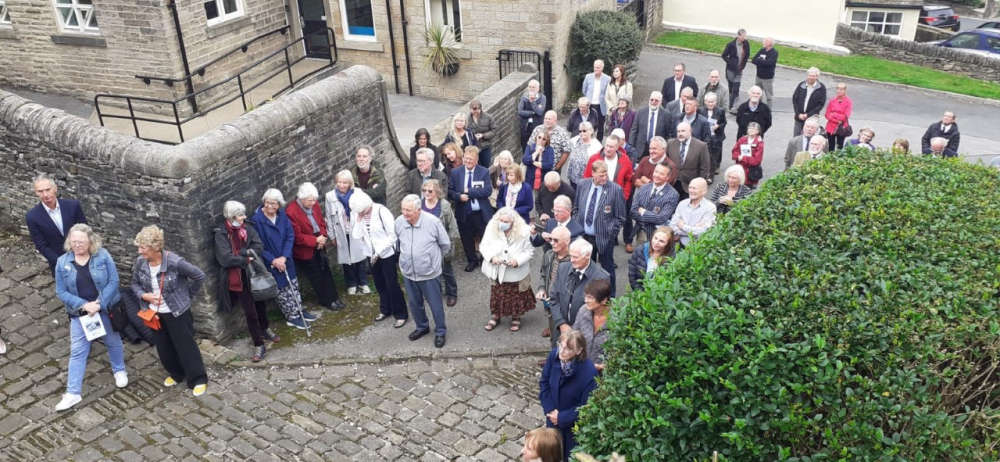 Many people turned out to pay their respects to Ken.
A special Memorial Day has taken place in Charlesworth to honour legendary villager Ken Dibble.
Ken lived in Charlesworth for 50 years and was instrumental in introducing the well dressing tradition in the village some years ago.
He was active in many other village events including the annual carnival, St. George's Day and Remembrance Sunday celebrations.
In 2010, Ken received an 'Excellence in the Community' award from Derbyshire County Council in recognition of his services to the local community.
He was a founder member of Glossop Rugby Club and in 2019, as part of their 50th anniversary celebrations, the club honoured Ken by naming the clubhouse end of the ground 'The Ken Dibble End'.
Ken was a keen rock climber and mountaineer who had climbed the Matterhorn many times. He was active on the local hills well into his 80s and was Honorary President of the Glossop-based Powsers Mountaineering Club.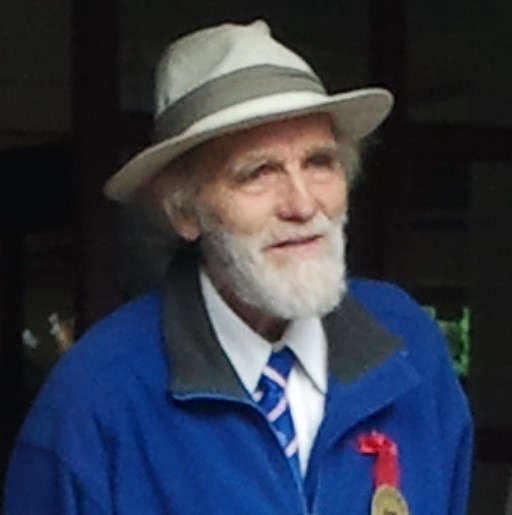 Ken Dibble
In earlier years, he had been a professional rugby league player, a champion boxer in the Army, and his main career was spent as an inspirational outdoor pursuits' leader. For many years, he was employed as the lead instructor by Charterhouse School on their summer camps and he has inspired many famous people with his passion for the hills.
When Ken died in April 2020, lockdown restrictions only allowed a modest funeral with six attendees, however some friends and villagers were able to line the route of his funeral cortege to applaud.
On Friday 3 September, a series of events took place to do full justice to Ken's memory.
At 2pm, a large gathering attended Ken's memorial service, conducted by Pastor Jim Solomon at Charlesworth Independent Chapel (Top Chapel). Meleta Barlow from St. John's Church gave a reading followed by Eulogies given by Ken's friends John Hughes, Mike Dean and Bill Deakin.
Afterwards, a number of the congregation walked down to the main well dressing site on Town Lane and watched on as parish councillor Peter Cooper unveiling a blue commemorative plaque in memory of Ken.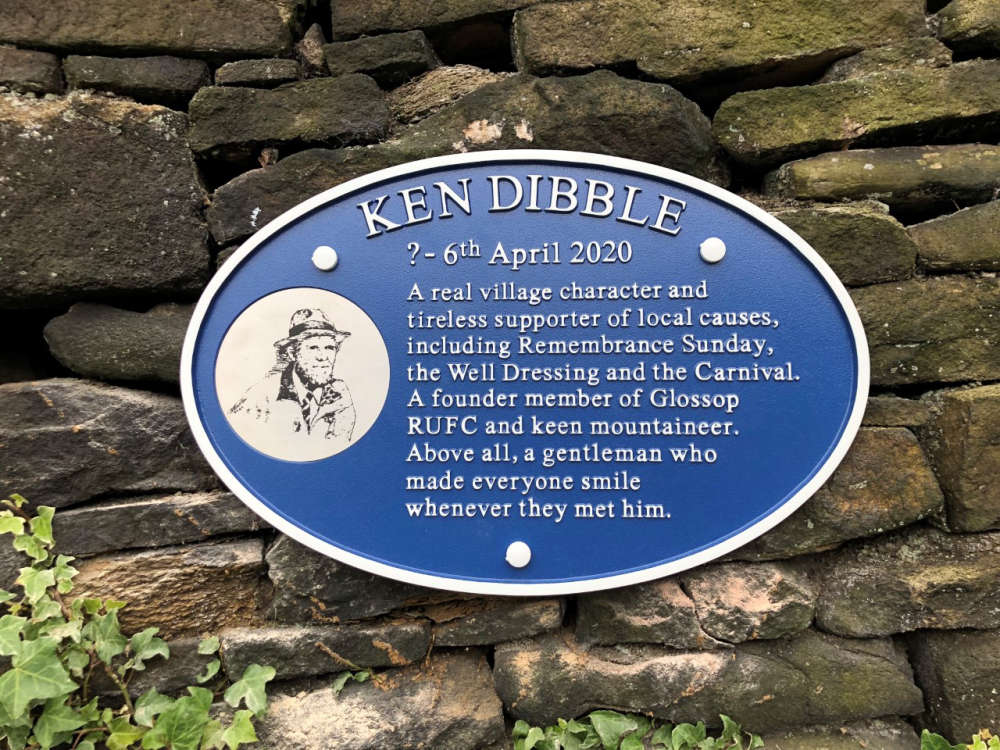 The celebrations then continued at Glossop Rugby Club, where it was a full house, with an abundance of food and drinks provided, including an array of cakes baked and served by ladies from Charlesworth W.I.
Many old friends came from far and wide, including Jim Brightmore who flew over from Spain to attend. The party went on well into the evening, with traditional sing-songs and banter as everyone reminisced and recalled their favourite 'Ken jokes'.
A number of other long-term mementos of Ken have been funded jointly by the local community, Ken's family and the rugby club.
These include a memorial bench to be sited on Charlesworth village green, some improvements to access paths near Ken's grave at Top Chapel, "The Ken Dibble Shield" that will be awarded annually by the rugby club to their 'unsung hero', and a Union Flag that will be purchased and permanently flown at the rugby club at the Ken Dibble End.
Read more from the Glossop Chronicle
Click here for more of the latest news
Click here to read the latest edition of the paper online
Click here to find out where you can pick up a copy of the paper