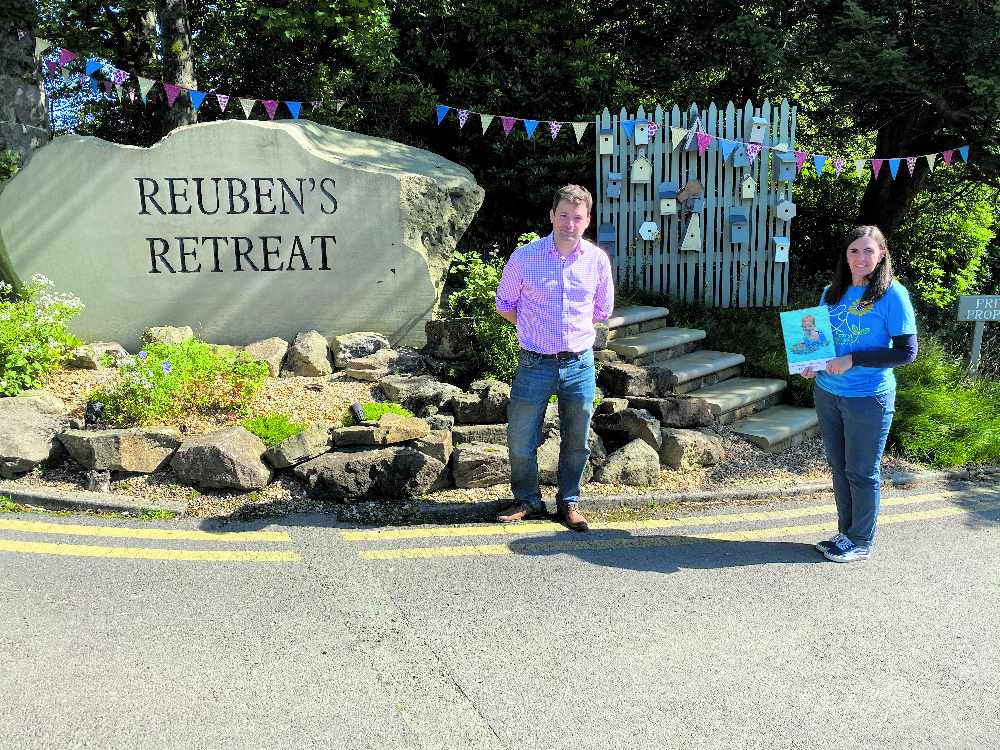 Inspirational charity Reubens Retreat has been offering vital virtual help for bereaved families and those with children with life-limiting conditions.  
The Glossopdale-based charity has now received recognition and grant funding from NHS Tameside and Glossop Clinical Commissioning Group (CCG), having continued to provide valuable support during the pandemic.
Reuben's Retreat offer a range of support services and activities such as counselling; support groups; activity and therapy days; short breaks and bereavement breaks.
They take referrals from individuals, and a range of health and social care professionals; as well as other charities.
A family member's GP will be asked to make a referral to the Retreat in order to confirm the family's status, and to provide information on their needs, and any safeguarding risks.
The CCG took the opportunity to support the great work the charity does by awarding them a grant, using the Tameside and Glossop share of £25million from NHS England for children's palliative services.
The money will support the charity to continue its work with the children, young people and families of Tameside and Glossop.
Harriet Pratt, Children and Young People's Champion at Reuben's Retreat, said: "My role is to support all of our Reuben's families whose children may face an uncertain future.
"We are really pleased and proud to say that since the 'Stay Home Keep Safe' began, the whole team continued to work from home, without furloughing any staff.
"We were determined to continue our support and be there for our families when they needed us the most.
"Since March 23, we have delivered 1,317 one-to-one support sessions totalling 355 hours; 236 group support sessions totalling 528 hours and we've delivered 403 'Happy Packages' containing gifts totalling 150 hours.
"We have also sent four families on a special break to make family memories. This support has been delivered to a minimum of 154 families, with 219 individuals being from Glossop and Tameside."
They normally run the Coffee Connect support group once a month at the Retreat which they increased to every Friday after noticing a need.
One of their Mum's said: "I think this may be the one thing that gets me through. Knowing that you all get it and understand is a real blessing."
The charity's Happy Package deliveries have meant the world to families.
Another mum paid tribute to the charity, stating: "I received some of the most beautiful gifts in the post. I'm so in love with them, they mean everything to me and more.
"You are all so amazing and thoughtful. I feel extremely lucky to be supported by such a fantastic group of people.
"I have gone through two years of support and counselling. But nothing has felt like this. With you guys I feel calm, less anxious, I feel like my mental health is improving and most importantly I feel like I'm part of a family. Thank you for saving me and coming into my life when I needed you the most."
Not only has the charity's support continued, but it has even introduced two new support groups.
They have started their first 'Dad's Club' for bereaved Dads, an all-male support group run by a male counsellor, James.
They are also due to start 'Rest and Restore at Reuben's', a restorative online yoga class for both life limited and bereaved families.
Slowly but steadily, the charity are starting to invite families back to the Lodge in Glossop and working with their families to ensure they are moving at a pace that they are comfortable with.
Harriet continued: "Some of our support groups will be returning to the Lodge- but we are going to continue to run a 'virtual version' of all of the groups, to ensure that those who aren't ready to venture out yet are still being 'held' during this tricky time.
"I would personally like to take this opportunity to say a huge 'Thank You' to NHS Tameside and Glossop CCG for playing an instrumental part in donating to Reuben's Retreat.
"As a relatively new member of staff, I am in awe every day of the difference this charity makes to people's lives.
"It is a real honour to be a part of such a fantastic charity, and I feel very privileged to be supporting some wonderful families across Glossop and Tameside."
Dr Christine Ahmed, GP and Starting Well Lead for NHS Tameside and Glossop CCG, said: "This is a fantastic example of the lengths staff at Reuben's Retreat have gone to in order to continue supporting our families, who are going through extremely personal difficult times, and at time when face to face sessions are no longer possible due to the pandemic.
"The work they do is truly inspirational, making sure everyone who needs their support is not forgotten."
To find out more about Reuben's Retreat, visit https://www.reubensretreat.org/
Charlotte's a fundraising angel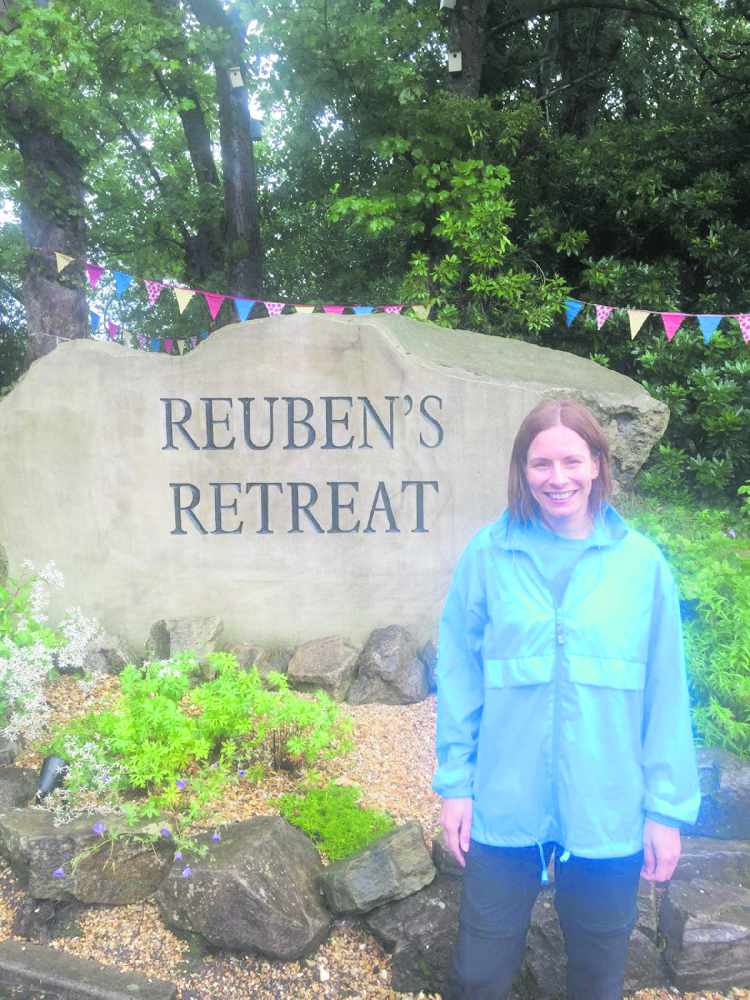 WALKING SUCCESS: Charlotte sets off from Chester Zoo below and arrives at Reuben's Retreat above after 23 hours.
The reach of Reuben's Retreat is far and wide and after hearing about the charity Charlotte Gallop wanted to help.
So she mapped out a fundraising effort all of her own, walking from Chester Zoo to the charity's base in Glossop.
Charlotte set herself the challenge of walking the 66 miles in 23 hours - non stop, completing the effort on Friday - Reuben's 'Angelversary'.
You can still donate to Charlotte's cause by texting WALK23 to 70970 to donate £5 or text WALK23 to 70191 to donate £10.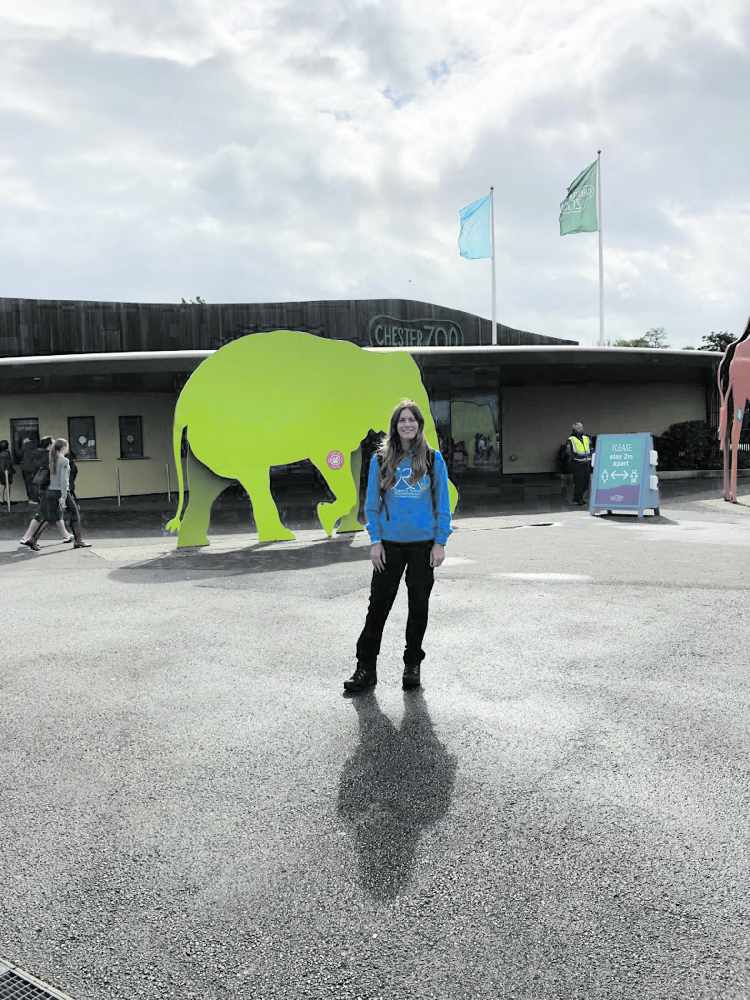 MP's praise for charity
MP for High Peak, Robert Largan, visited Reuben's Retreat at the former Woods Hospital in Glossop recently to acknowledge the work it has undertaken to continue supporting families during lockdown.
The charity was started two days after Reuben Graham died at just 23 months old and was founded by his parents to support families bereaved after the death of a child, as well as children and young people with life-limiting or threatening illnesses or disabilities and their loved ones.
Robert said: "Reuben's Retreat do really important work supporting families and it was heartening to see the progress they are making in challenging circumstances."
Main image:
VISIT: High Peak MP Robert Largan congratulates the charity on its work.