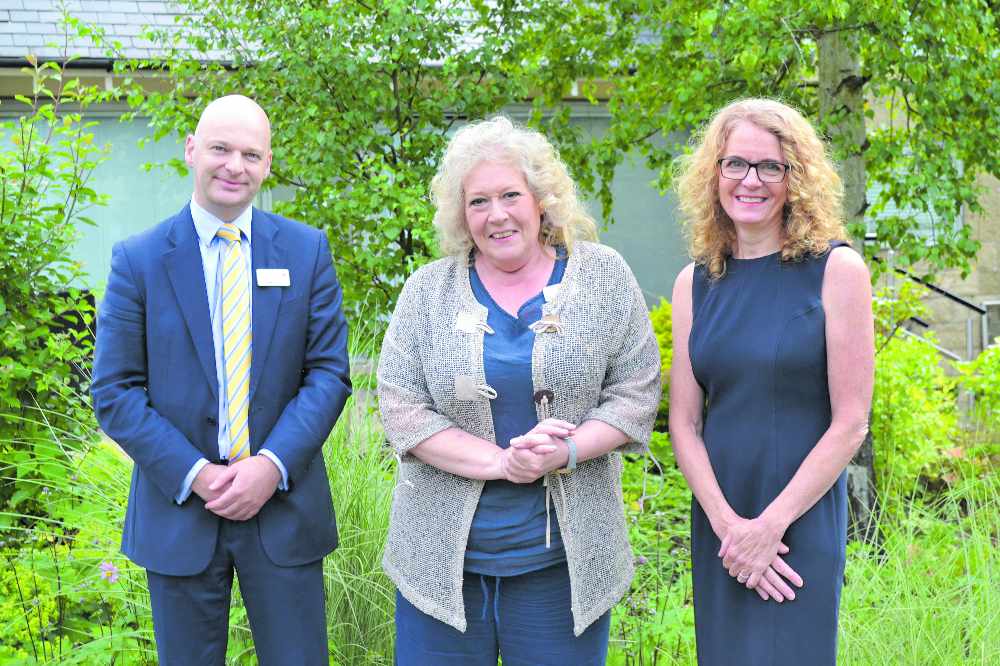 Two Derbyshire charities have joined forces to extend Hospice at Home services to more patients across the High Peak and other parts of the county.
Blythe House Hospicecare and Helen's Trust - based in Chapel-en-le-Frith and Bakewell respectively - have been working closely together since April throughout lockdown.
They have delivered thousands of hours of care to patients who have life-limiting illnesses such as cancer, heart failure, chronic obstructive pulmonary disease and motor neurone disease.
After receiving 120 patient referrals from April to August, 75 patients died in the comfort of their own home with their loved ones by their side – achieving a 100 per cent outcome for the patient's preferred place of death.
Tim Mourne, chairman of the Blythe House Hospicecare board of trustees, said: "Over the last year, it has become more and more apparent that Blythe House and Helen's Trust would be stronger together; ensuring better value from joint resources, and most importantly, reaching more local people who need us.
"I am delighted to announce that Janet Dunphy, chief executive at Blythe House Hospicecare, has officially taken on the management of both charities, following the retirement of the former Helen's Trust CEO earlier this year, and she will continue to lead the merged organisation. The board of trustees at both charities have been merged, to support the exciting new partnership and its future development, bringing together local industry professionals with a wealth of knowledge and skills."
Dr Louise Jordan, founding trustee of Helen's Trust, added: 'Blythe House and Helen's Trust are both strong and aspiring local charities whose shared vision is to support more and more people, to have the choice to stay and die in their own home. Working together accomplishes this and provides a very high standard of care. As a board, we are so incredibly glad that over the last year we have forged such strong links with Blythe House who share the same purpose and values.
"The Covid-19 pandemic has hit us like a tornado, but a clear sentiment between the two charities is that together, we are stronger."
Blythe House's Hospice at Home service launched in 2016 and since then, has delivered over 48,000 hours of day and night-time care in the comfort of patient's homes across the High Peak.
Visit www.blythehousehospice.org.uk to find out more.
Main image:
STRONGER TOGETHER: Tim Mourne, Janet Dunphy and Louise Jordan.