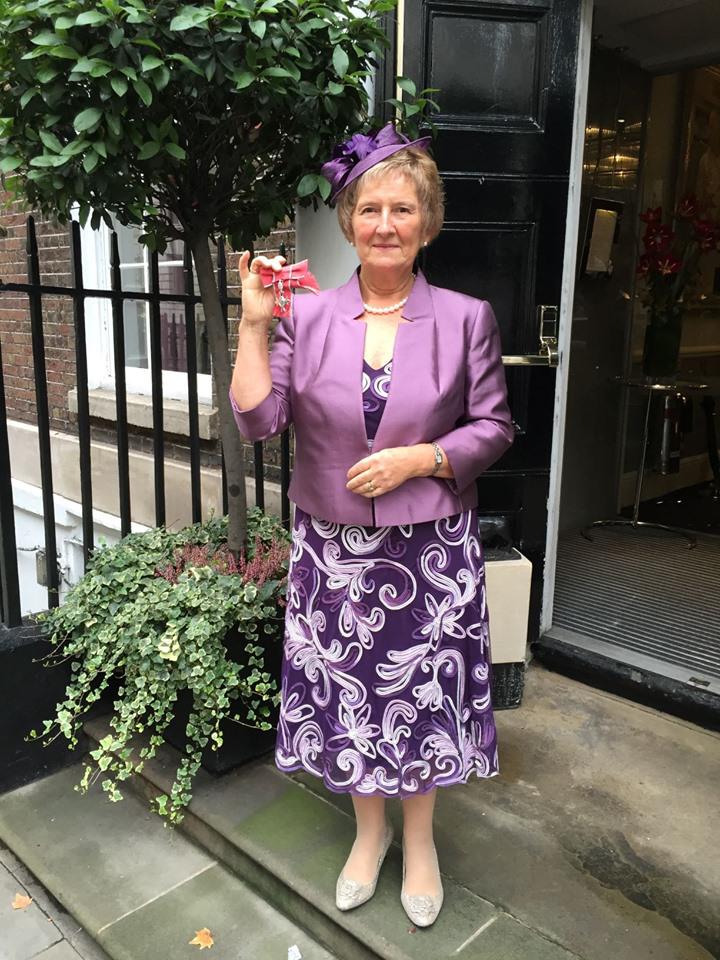 A High Peak nurse, who became a Member of the British Empire (MBE) in 2014 after decades of service to cancer care, has become a trustee at Blythe House Hospicecare.
Anne Cawthorn (pictured) worked in renowned cancer and palliative care organisations during her celebrated career including The Christie Hospital, St Ann's Hospice and the Neil Cliffe Centre at Wythenshawe Hospital.
The Chapel resident said: "I always wanted to be a nurse, so at the age of 17, I undertook nurse training for four and a half years at Manchester Royal Infirmary. I moved back to Chapel when I got married and held a variety of posts in rheumatology, orthopaedic surgery and rehabilitation at the Devonshire Royal Hospital Buxton."
In 1988, Anne qualified as a nurse tutor and had a number of roles combining education and clinical practice, gaining qualifications in aromatherapy, counselling, psychotherapy and hypnotherapy.
Eight years later, Anne moved into cancer and palliative care, working across Greater Manchester before moving to The Christie in 2000 to take up a joint role as Lecturer Practitioner with the Psycho- Oncology team.
She was also the module leader for the cancer, palliative care and communication skills courses at The University of Manchester.
Anne explained: "In 2008, I came to work at Blythe House Hospicecare, integrating the Living Well day-care service into the hospice, supporting adults with cancer or other life-limiting illnesses to live as well as they can. I am very proud that a number of hospices throughout the country have now adopted the supportive, rehabilitation model that I developed at Blythe House."
After retiring, Anne has spent five years giving her time free at Blythe House supporting the fundraising team, and more recently as a spiritual care volunteer and befriender, playing a key role in welcoming new patients to the hospice and helping them to settle in; providing practical and emotional support.
Anne said: "I am delighted to be taking up a post on the board of trustees at Blythe House, an organisation that means so to me. We are so lucky to have all these facilities in the High Peak."
Blythe House is governed by 12 volunteer trustees who oversee the running of the charity, attending on average 17 board meetings per year including an AGM and sub-committees for admin, financial and clinical matters.