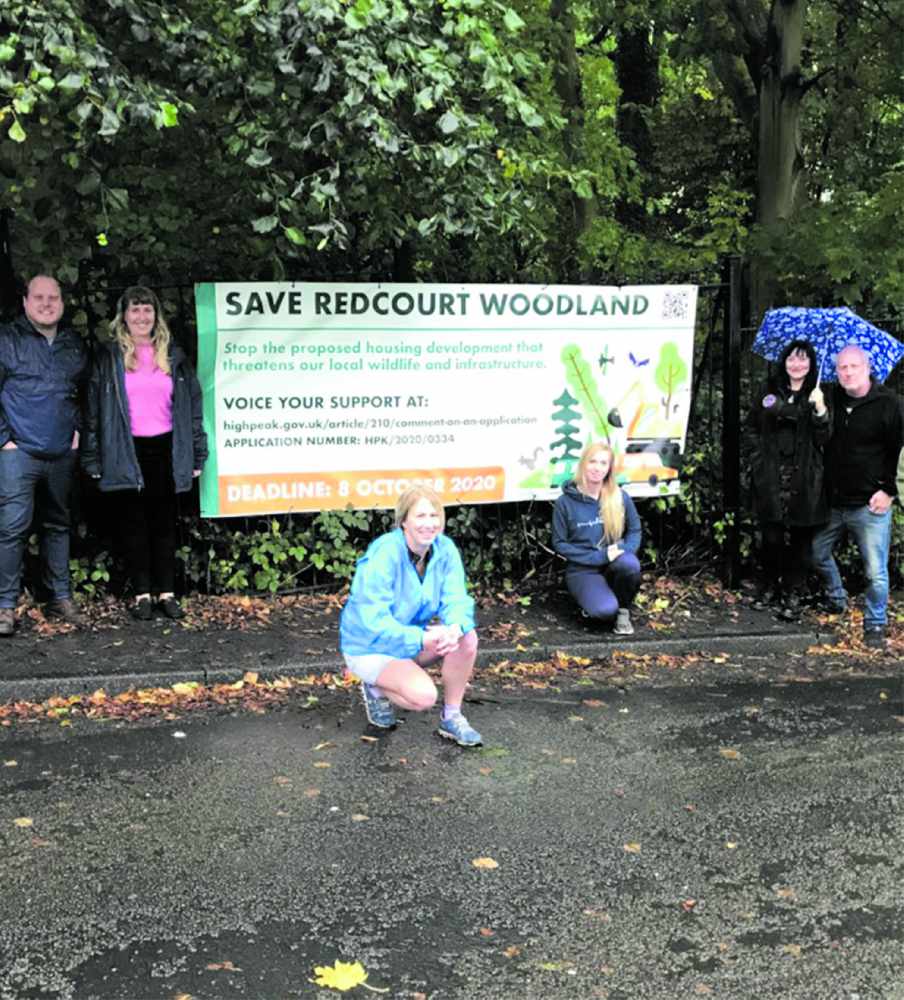 A community that's battling plans to build homes on their doorstep claim time is running out for people to object.
They say the deadline for comments on Glossop Eden Ltd's bid for listed building consent for 30 dwellings on what is locally known as the 'Redcourt land' is on Thursday (8 October).
Over the last few months, we have reported on how people in Slatelands Road and Slatelands Avenue have stepped up their campaign.
It has particularly gained momentum in the last few days, with cash raised by the community paying for a Save Redcourt Woodland banner.
Opponents of the proposed development on land south of Hollincoss Lane, say the proposed homes will:
Have a detrimental effect on wildlife due to an alleged loss of habitat
Put pressure on the local infrastructure - schools, dentists and doctors
Add '100-plus' cars on 'streets built for horse and cart' that are used for school runs and a cut through.
Adam Corbally, one of the objectors, said: "Thursday really is the last day that people can object."
Speaking about the campaign, he added: "It has been community-funded by the residents of Slatelands Road and Slatelands Avenue.
"As well as the banner they have paid for the more than 1,000 flyers and delivered them in batches to people which we feel will be affected by the development.
"They have even gone as far as St Mary's School on Gladstone Street. Residents have collected names on a petition, the total is close to 1,000."
The flyers contain details of the planning application to High Peak Borough Council, which can be found at HPK/2020/0334 and an image which can be scanned to go directly through to the application.
Main image:
BANNER PROTEST: Sam Alder and Jane Crosbie, Vicki Hamilton, Dominic Fisher, Andrea Bailey and John Kearney.