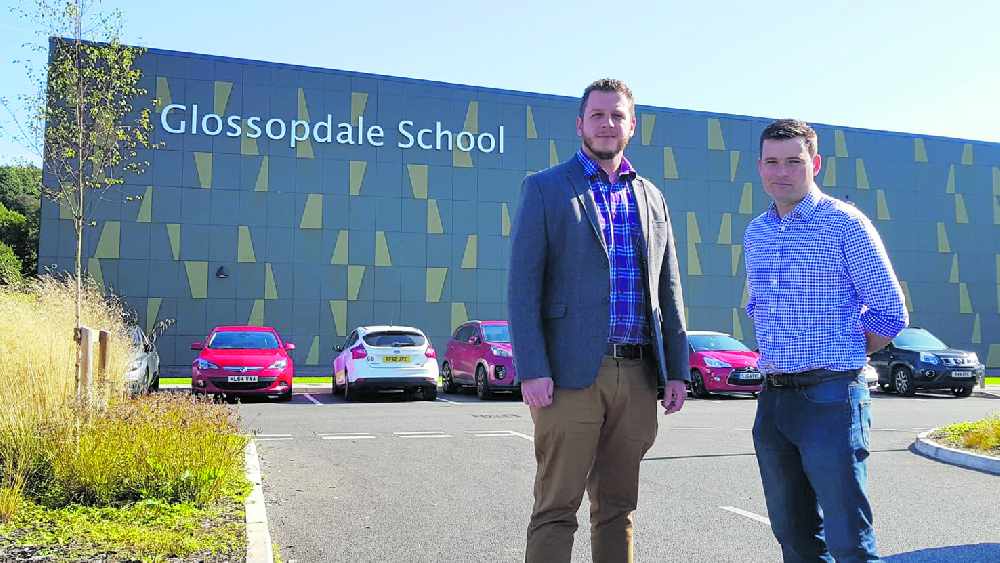 The Conservatives' prospective parliamentary candidate for High Peak, Robert Largan, has increased his calls for Derbyshire County Council to urgently bring forward the expansion of Glossopdale School.
The school has seen a huge demand for places following the opening of the new £23m complex on Newshaw Lane in Hadfield.
Mr Largan blames the former Labour county council for not factoring in the new homes being built when signing off the plans for the new building.
He says the new school building is not big enough to meet local demand which has led to some Glossop children having to travel to New Mills to go to secondary school.
Mr Largan says that following his lobbying efforts, the council made emergency provisions to provide extra places for this year.
However, many children face uncertainty next year as the school is still too small.
Mr Largan met with Cllr Alex Dale, Cabinet member for children's services at Debryshire Council to outline the concerns of local parents and pressed for the council to fully expand the school to cope with local demand.
He said: "A large number of parents have contacted me concerned about the lack of places at Glossopdale. I've been lobbying the council to expand the school as soon as possible. I've made certain education bosses know the scale of the problem and the strength of local feeling.
"We need Glossopdale School expanded as soon as possible and I will continue to do everything I can to push for this."
Cllr Dale commented: "It was really good to meet Robert and discuss the need for more places at Glossopdale School. I'm keen to work more closely with him and Cllrs Jean and George Wharmby to help continue to improve education locally."
Main image:
SCHOOL CALL: High Peak Prospective Conservative Candidate Robert Largan (right) and Cllr Alex Dale outside Glossopdale School.