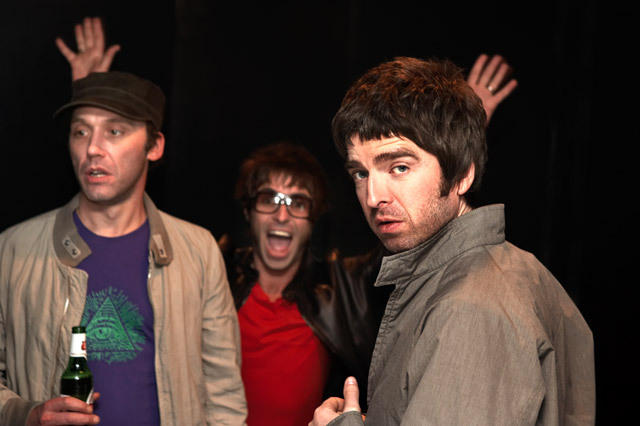 The official tour DJ of Manchester band Oasis is coming to rock Glossop with an Old School Indie Night on Saturday 14 December.
DJ Phil Smith has been the DJ on all Oasis world tours since 1997, playing the tunes before the band and their support acts come on.
He DJ-ed at all the band's gigs until they split in 2009 and has appeared on recent Oasis documentaries such as "Supersonic" and DVDs including "The Making Of Definitely Maybe" & "Lord Don't Slow Me Down".
Before that, he was the band's first roadie in 1993, having met Noel Gallagher during the Madchester era in the late 1980s, when Noel roadied for the Inspiral Carpets and Phil did likewise for the Stone Roses.
He worked for the Roses at all their landmark shows, like the Internationals 1 & 2, Blackpool, Spike Island and Glasgow Green plus legendary TV shows Top Of The Pops and The Late Show.
In the early days of Oasis, Phil shared a house in Manchester with Mark Coyle, producer of Definitely Maybe, where the band used to lay down demo tracks. The released versions of "Married With Children" and D'You Wanna Be A Spaceman" are from these sessions.
It was around this time, before they had a record deal, that Noel asked him to become the roadie for the band, which he did from 1993 to 1995, observing the band's meteoric rise to fame before rejoining the Stone Roses crew for the Second Coming tour in 1995.
After a brief stint working for John Squire's Seahorses, Phil returned to the Oasis camp in 1997 as the on-tour DJ. While DJing for Oasis, Phil travelled all over the world with the band. Since the split, he has carried on DJing for Noel on all the High Flying Birds' world tours so far.
The Crystal Ballroom are looking forward to hosting Phil for a night of classics from the 50s, 60s & 70s, soul and funk, punk and new wave, Madchester, Britpop and Indie.
Tickets for the Old School Indie Night are £6 in advance and are available from Bay Tree Books, Double Four Records or online at https://crystalballroomglossop.com/dj-phil-smith.