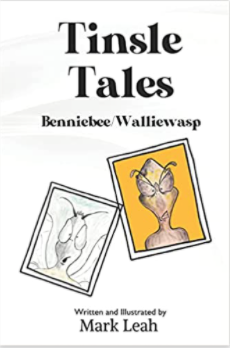 A man from Hadfield has penned his first fiction book following colourful characters in a changed Tintwistle.
Mark Leah has had his first book, 'Tinsle Tales' published.
One of the stories centres on Benniebee who is lost in a fictional version of Tintwistle. Mark, 50, has also written about Walliewasp.
The stories touch on themes of technology, nature and memory, with the aim of dispelling some of the stigma that surrounds insects like wasps and bees.
Mark's book 'Tinsle Tales' is available from Amazon, Waterstones and Barnes and Noble.