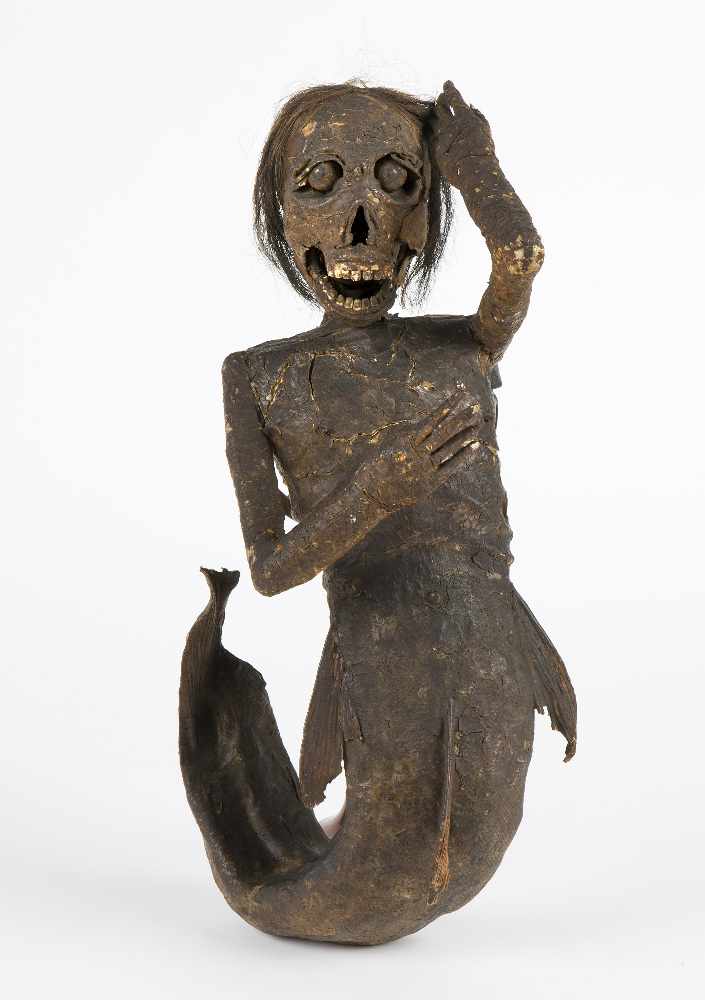 An artefact from Buxton Museum and Art Gallery is to play a part in the Natural History Museum's latest exhibition.
The 19th-century "mermaid" - which is usually on display at the Terrace Road museum - will join other legendary beasts, specimens and historic objects from the Natural History Museum's (NHM) world-leading scientific collections at the exhibition entitled Fantastic Beasts: The Wonder of Nature.
In the 18th century, travellers to the Far East purchased hoax mermaids made by fishermen who were supplementing their income. They made the creatures from wood, wire and fish tails, although by the time the mermaids arrived in Britain, they were named monkey-fish.
The Buxton Mermaid, however, may have been made in Africa. She has real human hair and carved bone teeth.
The mermaid (pictured) is one of Buxton Museum's more unusual objects. It was owned by a doctor who worked in West Africa at the beginning of last century.
It was displayed at the Wellcome Collection in London, then at the Horniman Museum, also in London, before being transferred to Derbyshire.
Derbyshire County Council Leader Barry Lewis, Cabinet Member for Strategic Leadership, Culture and Tourism, said: "It's not often that regional museums are asked to share their wonderful collections with the huge and diverse audiences that the national London museums attract, so Buxton Museum is delighted that the mermaid will be waving a Derbyshire flag at this prestigious location."
The NHM's new exhibition is billed as a chance to discover where the real and wizarding worlds intertwine, and how the wonders of the natural world have inspired myths, legends and magical creatures for generations.
The exhibition will also feature digital installations and wizarding world elements from the Fantastic Beasts film series, adapted from the works of J.K. Rowling.
As well as Derbyshire's mermaid, visitors will see animals including a tiger and a Galápagos marine iguana alongside wizarding world specimens such as an Erumpent horn and the dragon skull from Professor Lupin's classroom.
The NHM hopes that visitors will be inspired by the Fantastic Beasts film character Newt Scamander, who demonstrates his commitment to the beasts of the wizarding world, as well as by conservationists and scientists, to protect our planet.
Fantastic Beasts: The Wonder of Nature opens at the NHM in South Kensington, London, on 22 May until January 2021.
Tickets are available in advance by visiting https://www.nhm.ac.uk/visit/exhibitions/fantastic-beasts-the-wonder-of-nature.html.