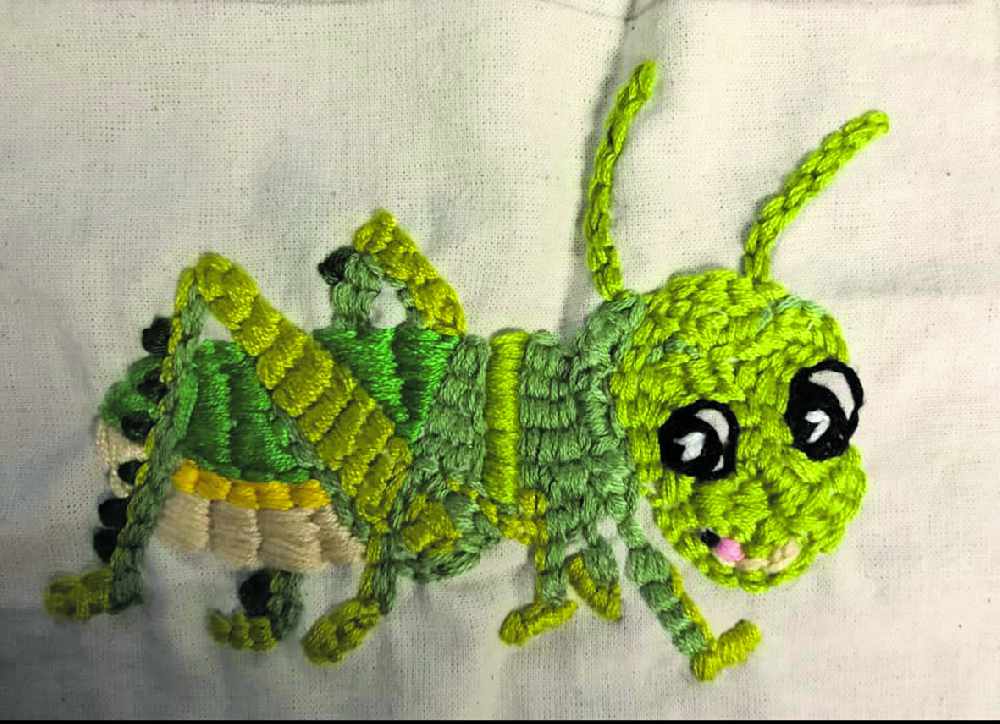 One local charity has 're-imagined' its whole workshop programme as a result of the coronavirus lockdown.
Now it's inviting everyone - from Hadfield to Harpur Hill - to get involved!
The whole essence of High Peak Community Arts is in bringing people together and creating art collectively.
The lockdown and need for social distancing has presented a challenge – but it's one the charity has met head-on, with projects aimed at keeping people feeling connected during difficult times.
Early ideas included posted art packs for Project eARTh and online group work for Film Cuts Club with feedback immediately showing how important maintaining these remote connections could be in the coming months.
Project eARTh, the arts and health programme for adults experiencing mental distress, found the isolation brought about by the lockdown had a big impact.
Some of the 50 members are taking part in an embroidery project, initiated by artist Amanda Whewell.
With a kit in the post, they are designing and embroidering calico pieces on the theme of 'The Ugly Bug Ball', to make a quilt to give to Glossop charity Reuben's Retreat. It's going well with 70 completed pieces and people asking for more calico and thread to keep going.
Amanda said: "The bugs are still flying in, this project has been amazing! I love opening the package to see what's going to crawl out."
Amanda is now going on to present activities on the theme of World Artists for World Kindness Day, with a kit of materials, equipment and information, delivered by hand across the High Peak.
Each week focuses on a different artist from around the world as an inspiration for the work.
A selection of finished artworks from Project eARTh participants will be printed onto cardboard coasters to be given away on World Kindness Day in November.
For anyone who would like to try the activities, there are PDFs of all activity sheets on www.highpeakarts.org.
To find out more about High Peak Community Arts programmes you can email sophie@highpeakarts.org or alison@highpeakarts.org, or find High Peak Community Arts on Facebook, Twitter or Instagram.
Main image:
EMBROIDERY: One of the pieces for the charity quilt.