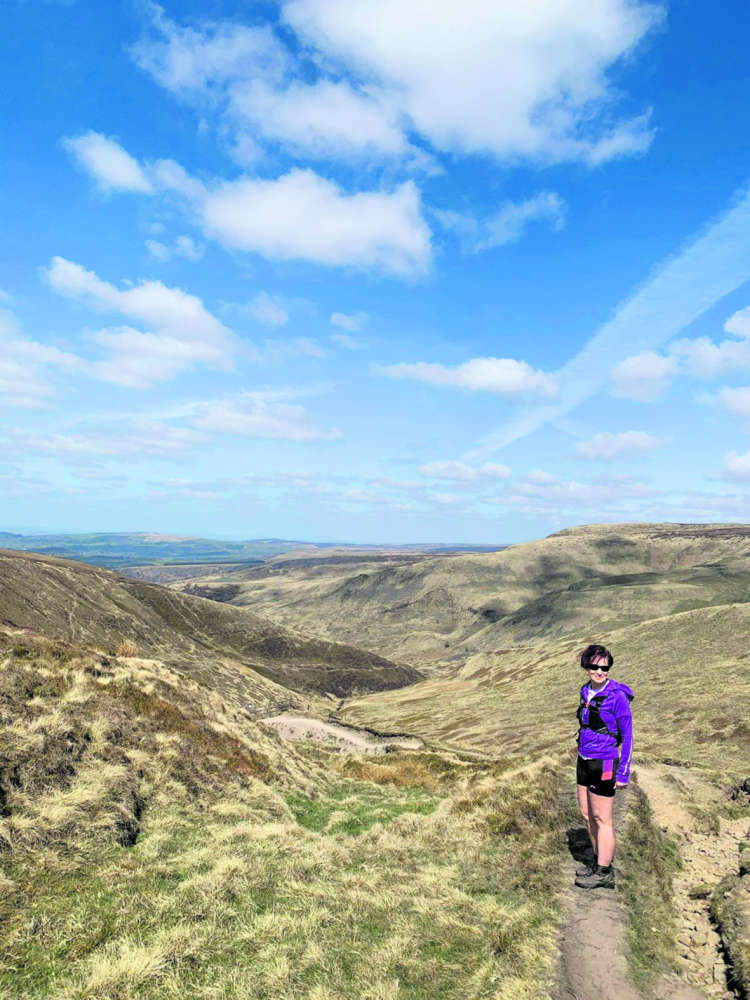 Helen Thornhill on her travels!
A Glossop woman has been raising money to help children in an orphanage in South Africa.
Helen Thornhill has completed a 'five million steps' challenge to raise funding for the Winnie Mabaso Foundation.
She said: "Five years ago, myself and a friend ran the equivalent miles from Manchester Airport to Johannesburg Airport – 5,795 miles. I ran 3,000-plus of the miles in the year and I ran the last mile in Merriting Village in South Africa with the children from the orphanage. Since then, I've run the London Marathon for them."
The Winnie Mabaso Foundation is a charity led by Lisa Ashton, who lives in Glossop. She runs an orphanage for children with HIV in South Africa. Twenty two girls who live in the orphanage all suffer from HIV and other complications.
Helen added: "They are an incredible group of children, facing difficulties on a daily basis with a huge positive outlook on life.
"The foundation also runs a preschool club, homework club, veggie growing club, Granny club and food club for the squatter village next to the orphanage.
"These families live in poverty without power. The Winnie Mabaso Foundation has provided them with education, to grow their own food, given them school uniforms and provided many families with new shacks to live in.
"As I turned 49, I wanted to do something to not only raise funds but also highlight the amazing work Lisa and her team do, so I decided to challenge myself to do five million steps before I reached 50. I added in that I wanted to make it a bit harder by doing it up hills, so I would climb the equal height of Everest 10 times over.
"Obviously Covid added to the challenge, with lockdowns and isolation etc, so I ensured I did the challenge by doing more than needed each week. So my grand total was 6.2 million steps (3,202 miles) and 287,000 ft (10 x Everest). I've raised £1,126 so far which will allow 10 under-privileged children to go to school for a whole year.
"Education is the key to enabling children to get out of the squatter camps and find work.
"I work for Move More Glossop and I'm passionate about getting people into activity. Over the last 18 months I've created milestone walks, story walks in the parks and trails and we are arranging holiday activity sessions for local children.
"I am also a volunteer run leader for a ladies' group 'Mind, Body and Sole' and a committee member at Glossop North End Juniors, where I'm getting the mums of the members to go out walking and running. I promote exercise and activity wherever I can and try to lead by example."
If you want to boost Helen's fundraising go to https://uk.virginmoneygiving.com/fundraiser-display/showROFundraiserPage?userUrl=Mabasochallenge&pageUrl=11
Read more from the Tameside Reporter
Click here for more of the latest news
Click here to read the latest edition of the paper online
Click here to find out where you can pick up a copy of the paper