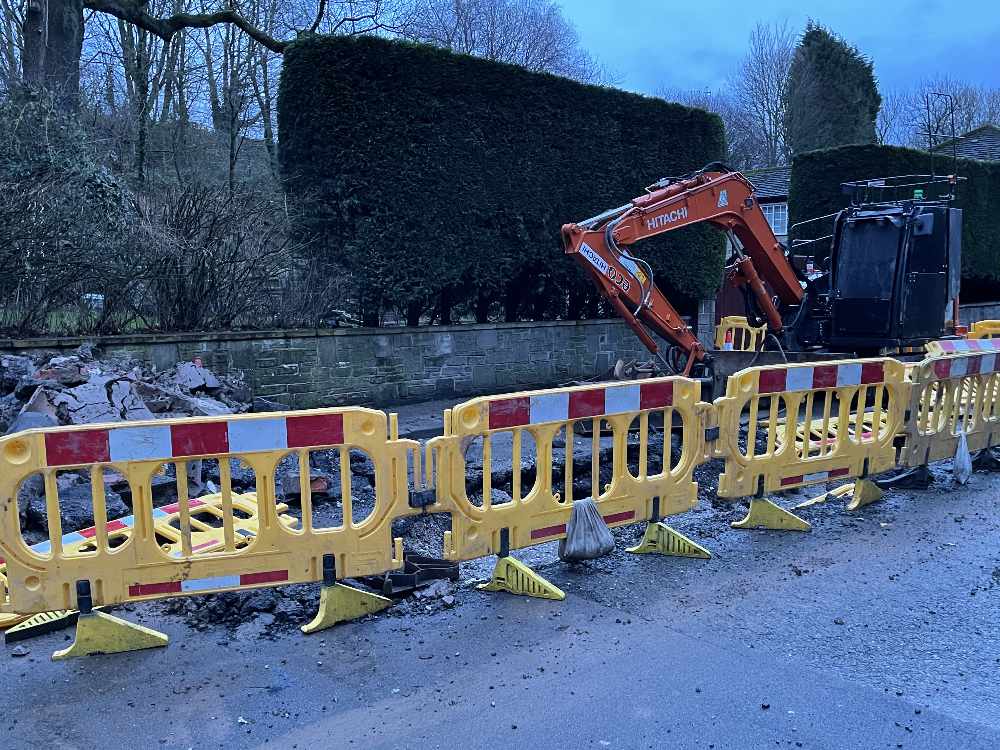 Thousands of Glossopdale and Longdendale properties experienced water supply issues for around 18 hours after a large mains pipe burst.
It's thought more than 5,000 households and businesses with SK13 and SK14 postcodes were left without water or had very low pressure from Monday morning (15 February) to early on Tuesday morning (16 February).
The problems were caused by a burst water pipe on Primrose Lane - just around the corner from Simple Lettings real estate agents, the former Junction Inn pub.
United Utilities leakage engineers were despatched at lunchtime on Monday and, 'due to the complex nature of the repair', worked into the night to fix the water main.
A United Utilities spokesperson said on Tuesday morning: "Good news, we've now repaired the leak on Primrose Hill and your taps should be flowing again. However, it may take up to two hours for your water pressure to return to normal. You may also experience some discolouration of your water, this is due to the repair work on the pipe and should clear after a short time. Please take a look at our discoloured water page for more information. Sorry for the disruption, thanks again for your patience."
They said the work was 'taking longer than expected' and water would be delivered from a different area in the meantime, warning residents that they may notice their water pressure will be lower than normal. They apologised for any inconvenience caused.
Around nine water-on-wheels tankers were brought in on Monday afternoon - and remained in the area overnight - to pump water into the system so some properties across Glossopdale had their supply restored by early evening. But many properties - including in the Whitfield, Higher Dinting and Primrose Lane areas - were still without water, or had low pressure, as they went to bed on Monday evening.
Part of Primrose Lane was still closed on Wednesday morning whilst engineers were still on site, with motorists asked to follow a diversion in place.
United Utilities said: "We will fill in the hole, remove the barriers and get the road back to normal as quickly as we can over the next few days."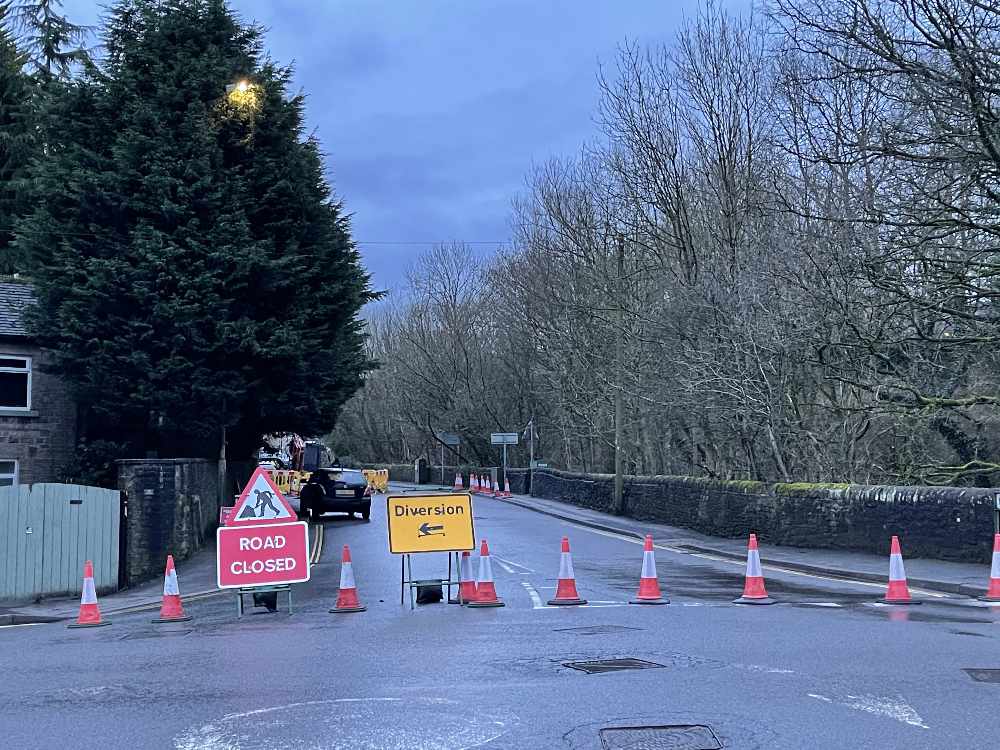 United Utilities issued advice for residents to follow when their water has been reconnected.
They said that when water starts flowing again, it can occasionally be a different colour for a couple of reasons:
1. It may look milky or cloudy. This is just tiny air bubbles in the water, there is nothing to worry about, you don't need to do anything to clear this, it's safe to use, and will clear naturally in time.
2. It could look discoloured. Sometimes naturally occurring deposits in the pipe, can be disturbed as the water is turned back on. This can make it look light yellow to dark brown.
You can clear the problem by running the cold water tap that's closest to your internal stop tap, just above a trickle. This may take anywhere from a few minutes to an hour, why not collect this water and use it to water your plants? If you're on a meter, don't worry, that's less than 5 pence.
While your water is discoloured, United Utilities advise that you do not run the hot water tap, use dishwashers, washing machines, or any other appliances which uses your hot water supply.
More information on discoloured water and how to clear it can be found at www.Unitedutilities.com/Watercolour.
Leak causes flooding
Pictures on social media on Monday showed the roundabout and surrounding roads at the junction of High Street West, Primrose Lane and Dinting Vale were flooded with vehicles having to wade through water, while residents described the traffic as "a nightmare".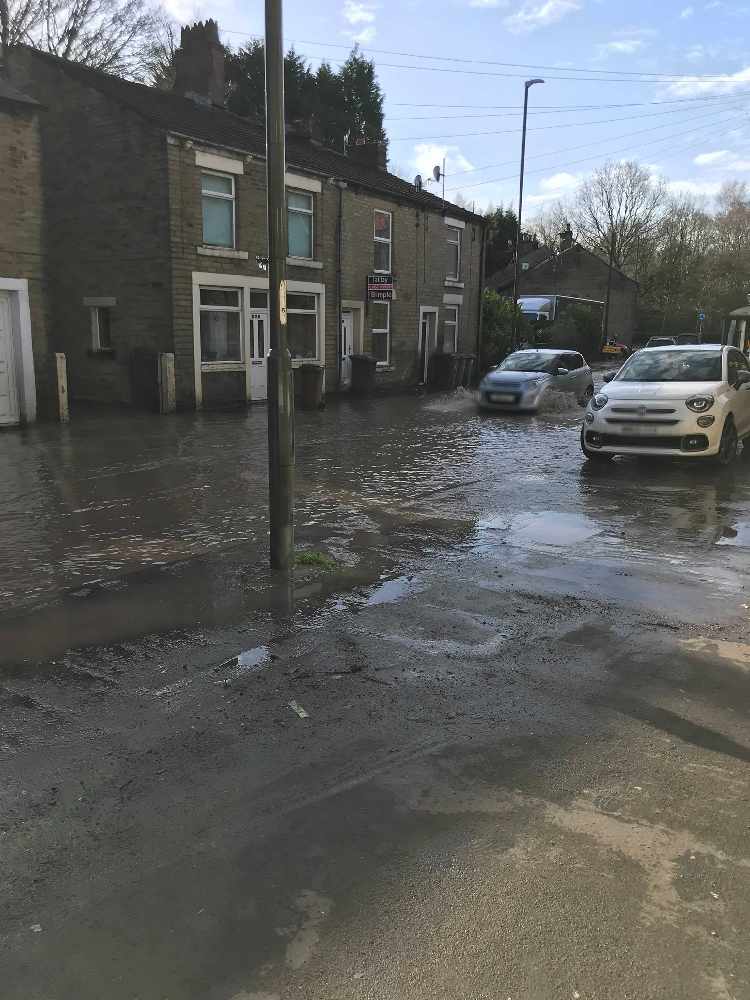 The bottom of High Street West, near the roundabout, flooded. Picture: Ian Leckey.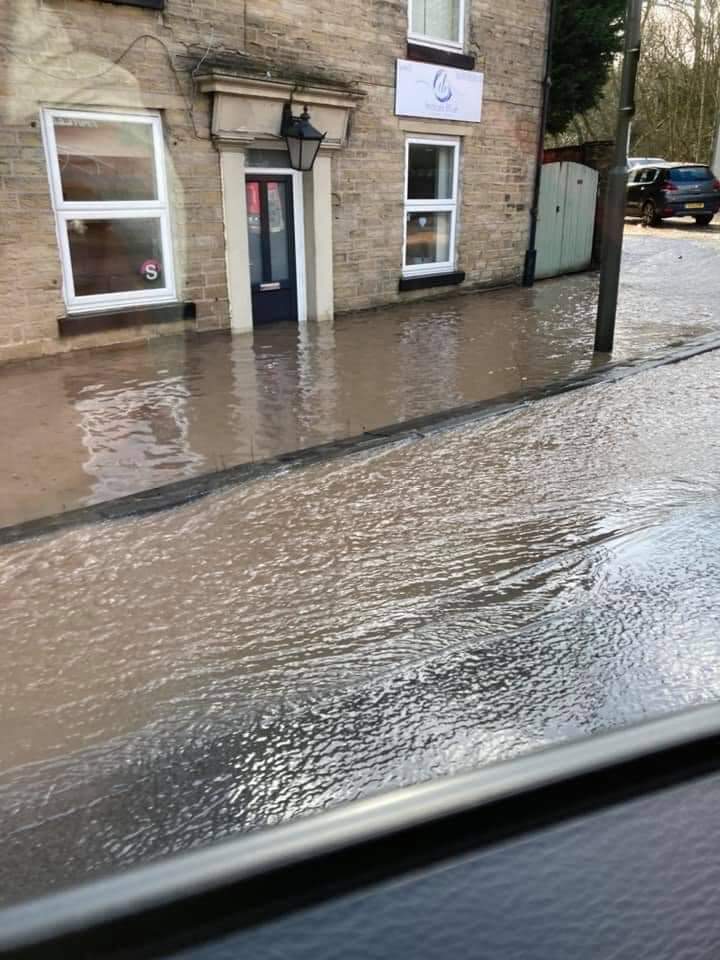 Flooding outside Simple Lettings caused by the burst water main. Picture: Councillor Damien Greenhalgh.
Simple Lettings shared these pictures of how the water had completely flooded the outside of their business, and has leaked inside to leave parts of their office ruined.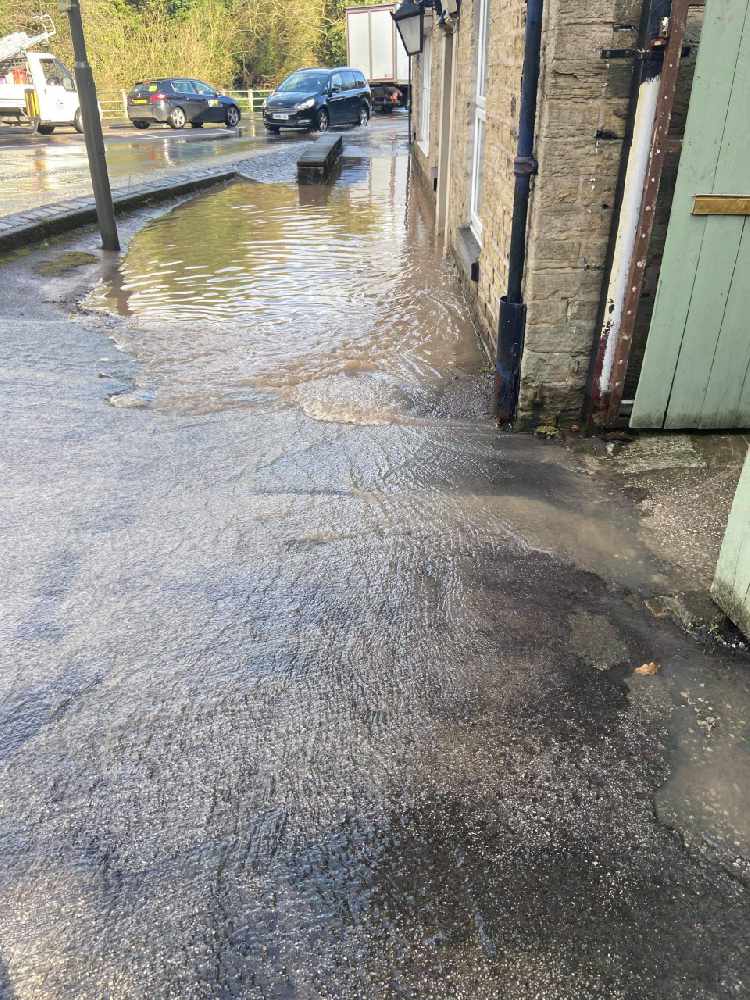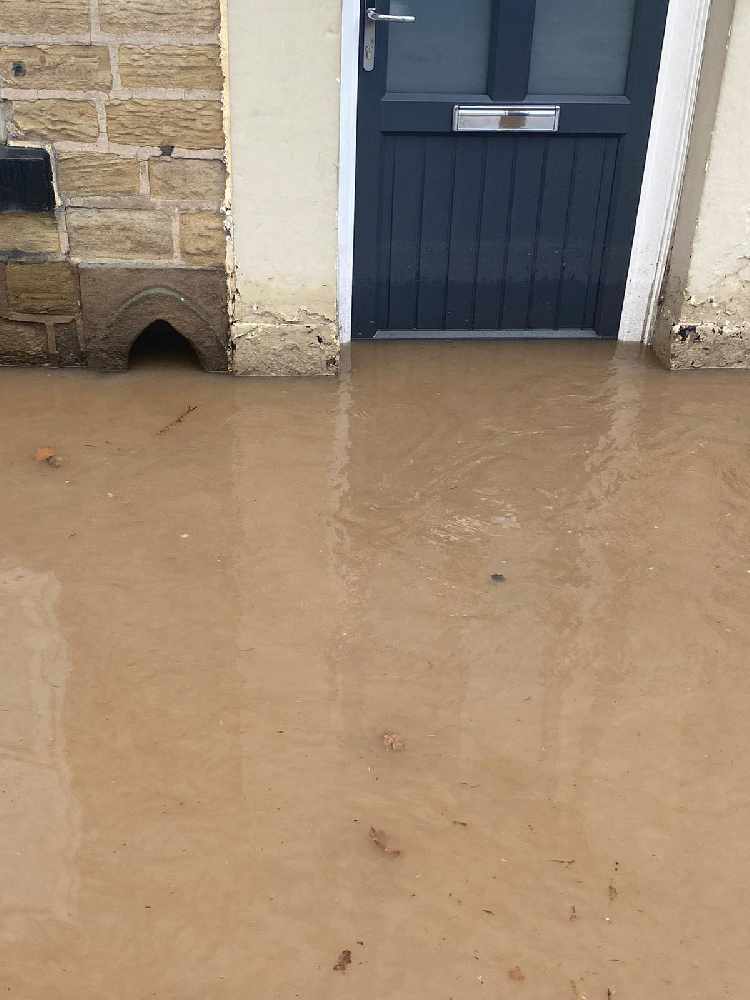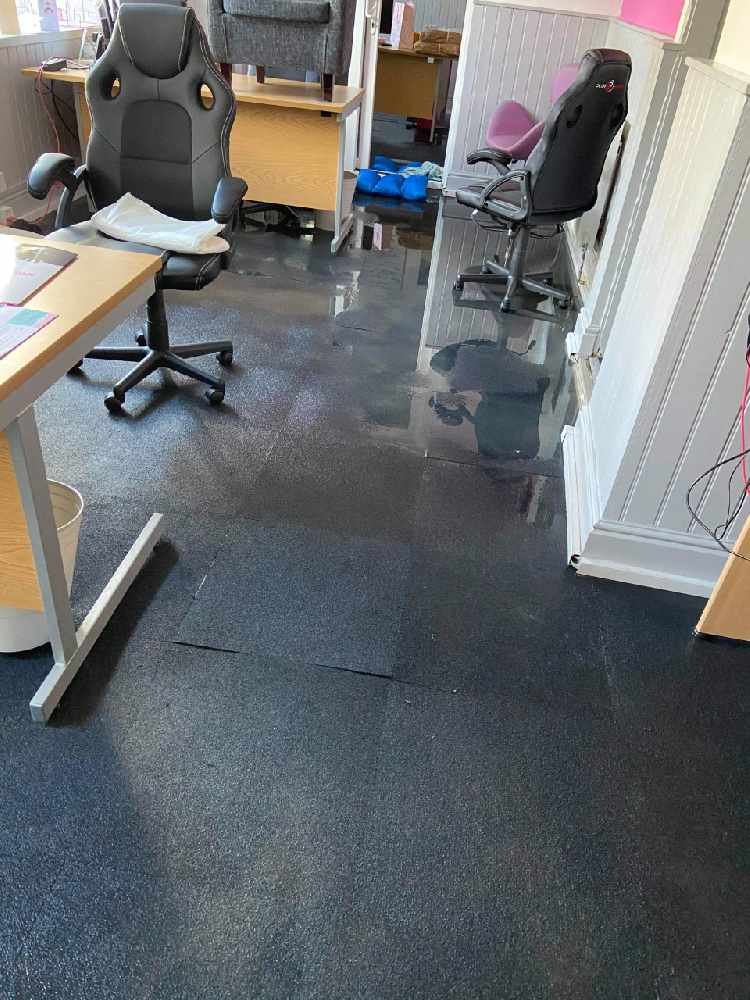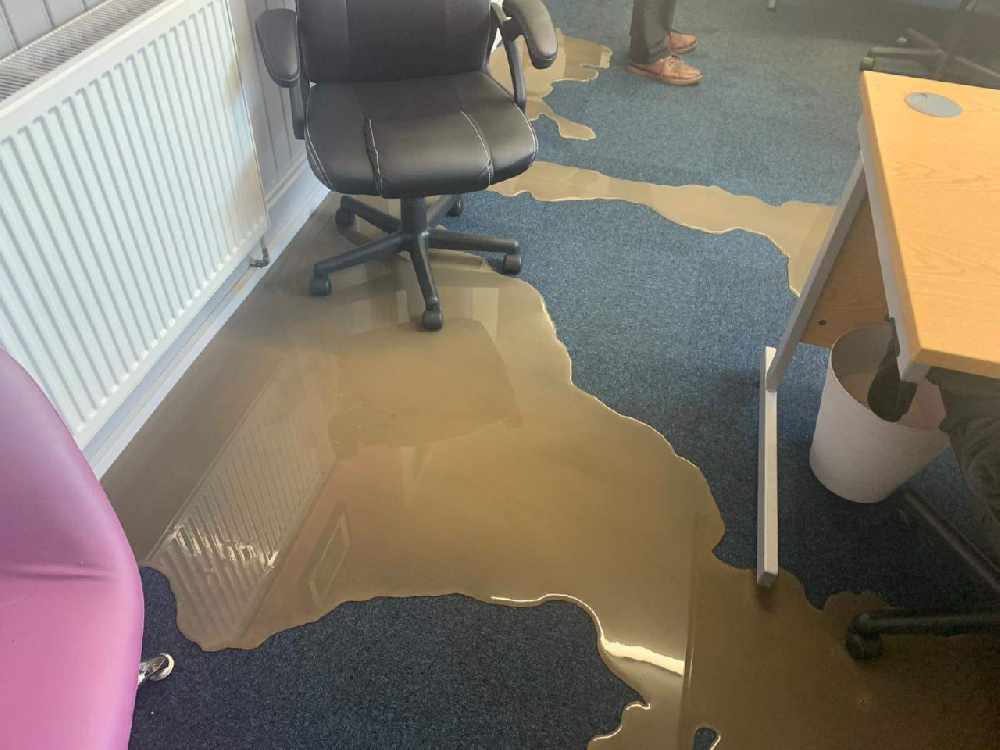 They had to undertake a clean-up operation, with the pavement outside also damaged as a result of the water leak.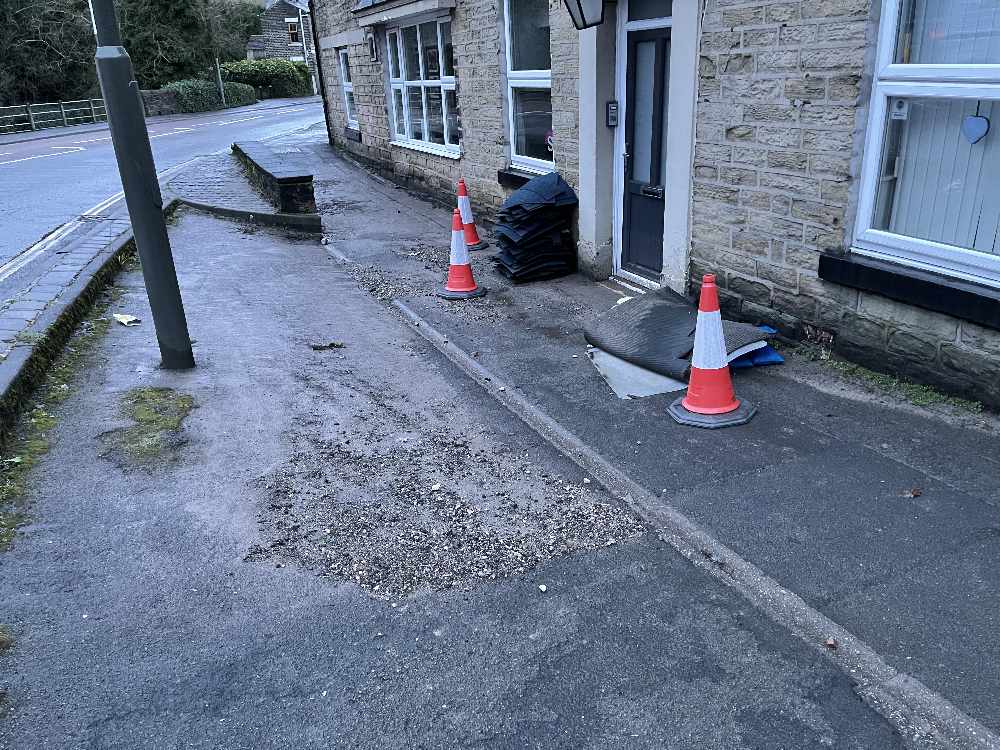 On the roads, there were severe delays down the A57 for hours as a result - with queues seen backing up in both directions.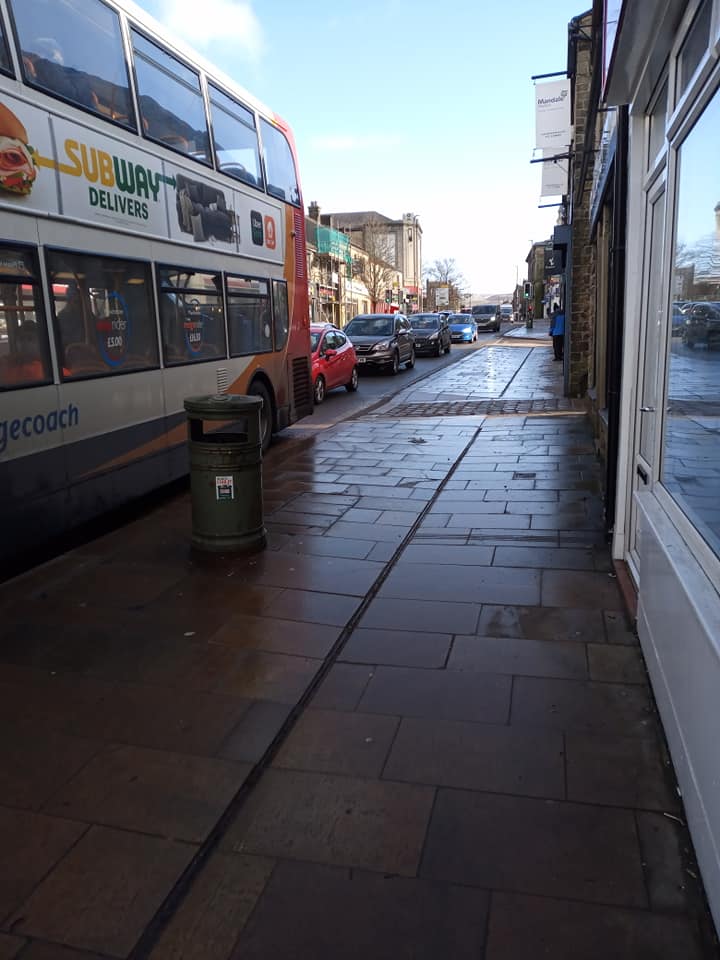 Heavy traffic on High Street West in Glossop town centre on Monday morning. Picture: Councillor Bob Mckeown.
Part of Charlestown Road, just past Glossop Fire Station near the bottom of Chunal, was also closed on Monday - with the diversion route taking motorists down towards where the burst water pipe was located.
The road - which was closed by the county council to 'facilitate drainage connection' - reopened on Tuesday with temporary traffic lights in operation.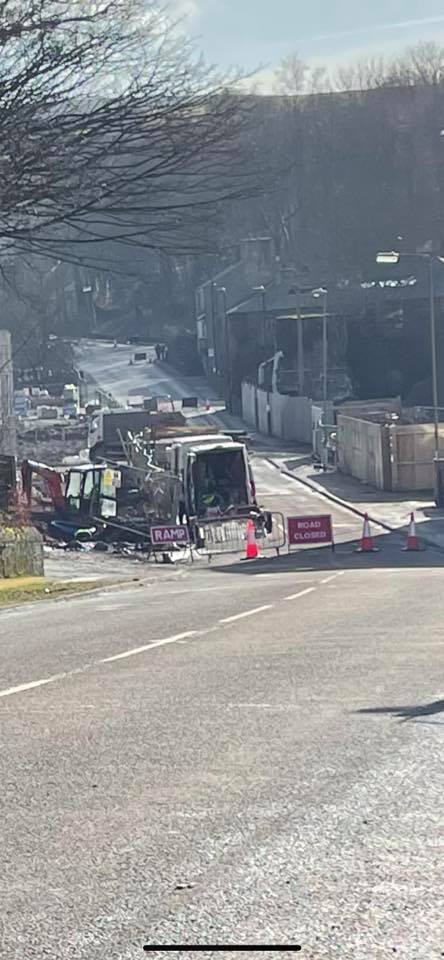 The road closure in place. Picture: Catherine Howe.
The water company initially sent out the below text message on Monday to people who were affected.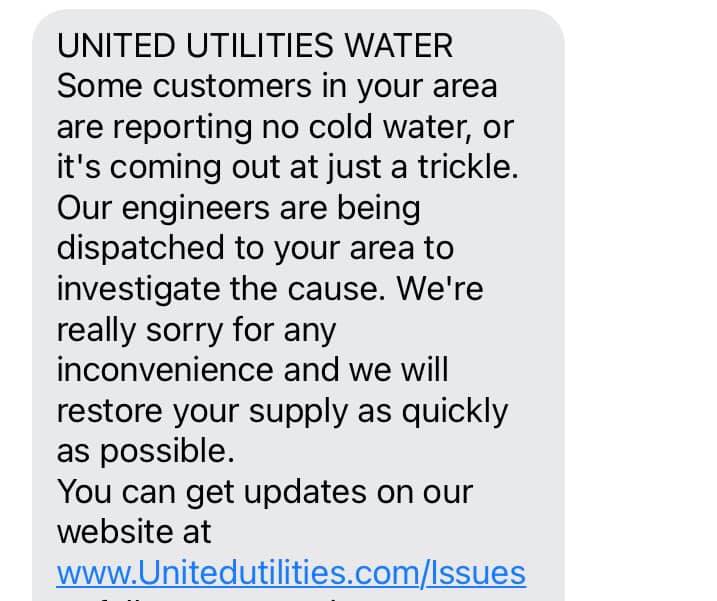 People can get further updates here: http://www.unitedutilities.com/Issues.
Main image:
A pool of water outside Simple Lettings close to the roundabout with the junction of Primrose Lane. Credit: Councillor Damien Greenhalgh.
Read more from the Glossop Chronicle
Click here for more of the latest news
Click here to read the latest edition of the paper online
Click here to find out where you can pick up a copy of the paper