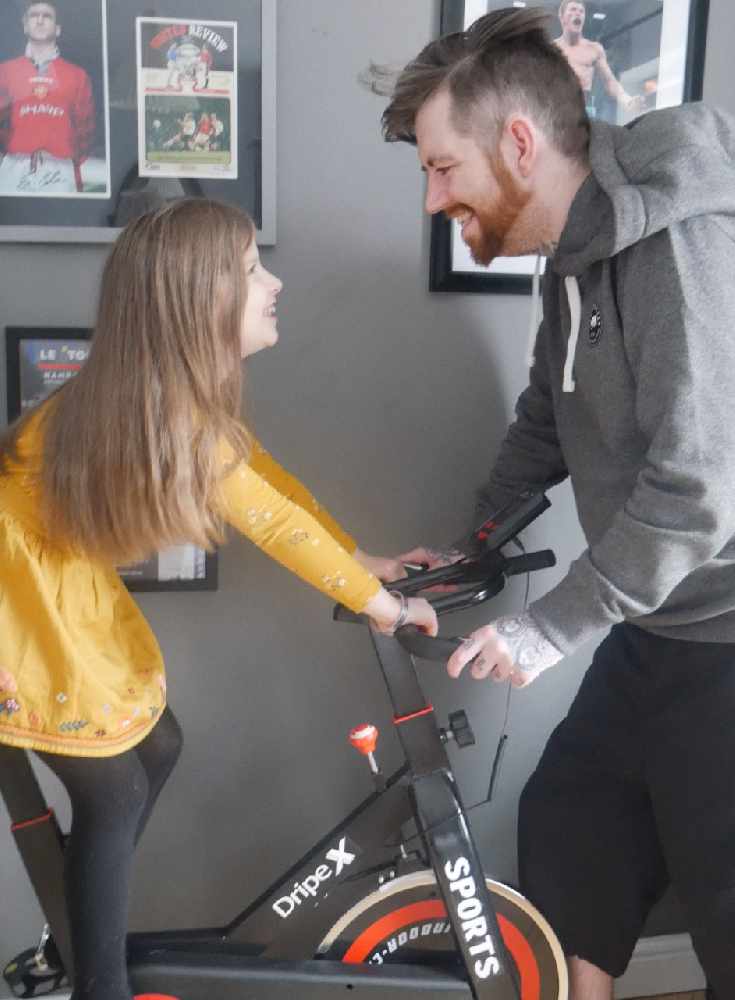 A Glossop man with a genetic muscle wasting disorder aims to inspire others like him who face life-limiting health conditions.
Brave Rory Paddock, 32, is tackling the mammoth challenge of cycling the 874 mile entire length of the UK virtually.
His aim is to complete the coast to coast marathon in 55 days and to convince people never to give up hope.
Rory, from Edward Street, started his exercise bike ride from Lands End to John O'Groats on January 10.
He was diagnosed at birth with the condition that at the time doctors thought would leave him in a near vegetative state.
Despite attending Great Ormond Street and not leaving hospital until near the age of two, clinicians are still yet to name his condition, however they do know it falls under the banner of Muscular Dystrophy.
As he reached his mid-20s, Rory's condition worsened as a decline in his mobility turned him from a regular gym goer to at times being unable to walk.
At the end of 2019, he had a frank conversation with his consultant who outlined the life-shortening nature of his illness which gave the father-of-one an earth-shattering wake-up call.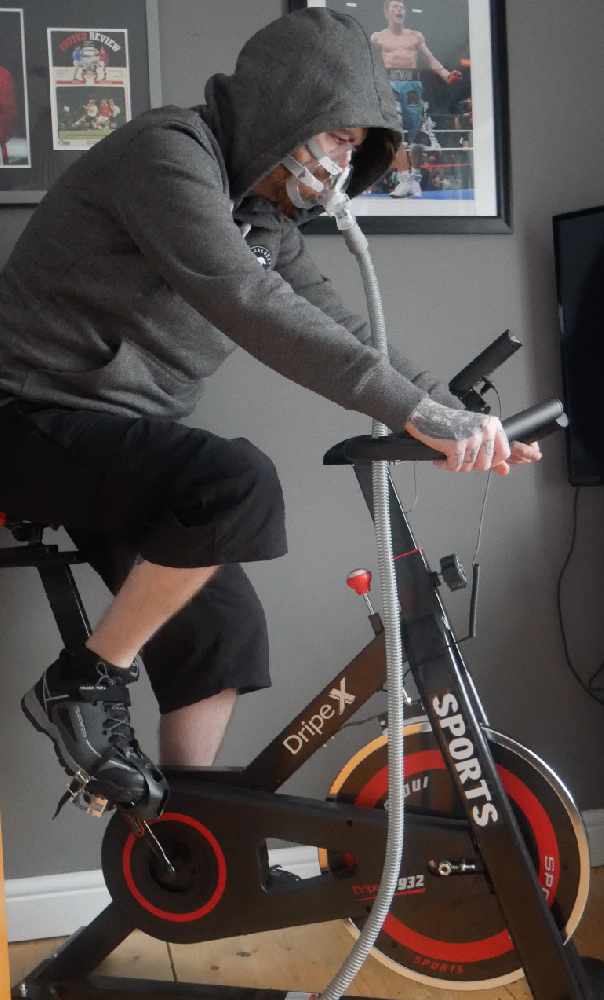 Rory is aiming to build his fitness and improve his health.
Last year Rory's health hit an all-time low when doing even the simplest of tasks lead to him feeling constantly exhausted.
It was discovered to be as a result of his severely diminished lung function and his body not receiving enough oxygen.
He now requires daily use of a ventilator which he will need for the rest of his life. Add that to the now constant threat of Covid and Rory admits he was frustrated, scared and severely depressed.
When Rory was at his lowest he knew something had to change and he had to take control of his condition rather than letting it take control of him.
He readily concedes that he could've very easily let the fear and depression take over, but thankfully having his daughter Niamh, eight, and his equally inspirational partner Beth, helped him find a more positive path and aim to improve his health.
He said: "I'm incredibly grateful to Beth for providing constant unwavering encouragement. After I broke down in tears in front of her and admitted how frightened I was she reminded me of the things I can do rather than focusing on what I can't.
"She pushed me to build my fitness and seek support by finding others in a similar position.
"If it wasn't for her coming up with the idea of sharing my story this simply wouldn't be happening and I admit I'd be in a very different place without her love and support."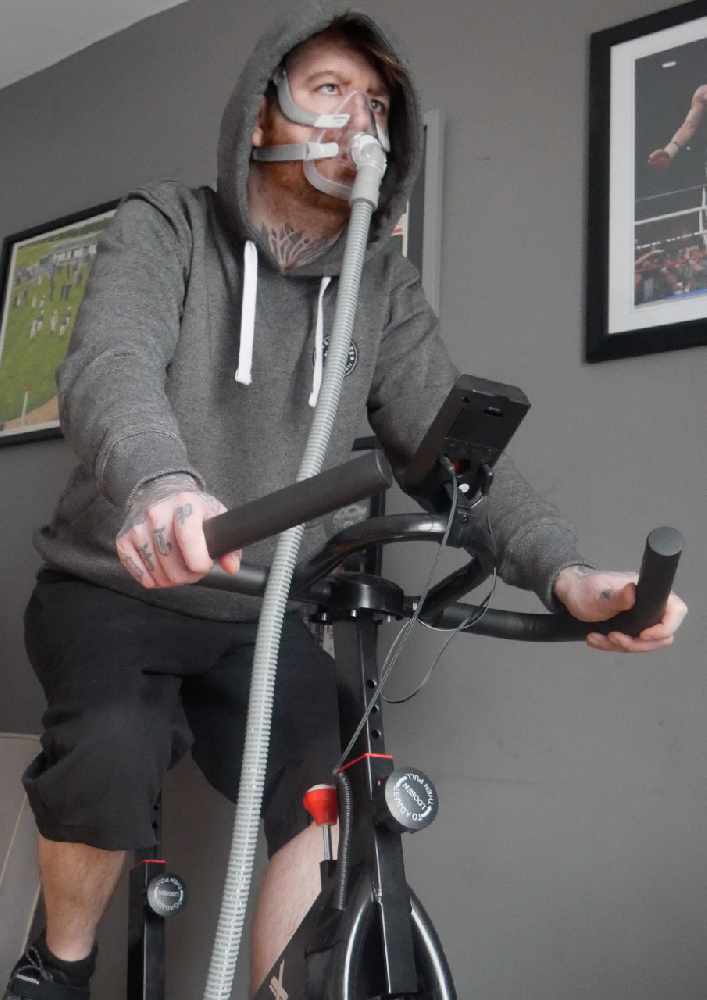 PEDAL POWER: Rory Paddock on his exercise bike.
Rory's tough test is a homage to his father, an avid cyclist, who lost his life due to a sudden heart attack on the exact date he started his challenge (January 10) 23 years ago. He has set himself a total of 55 days to get to the finish-line.
Asked what he aims to achieve through this ride, he said: "First and foremost I want to make my daughter proud and still be her hero.
"I'm hoping to raise awareness about a condition that isn't so well known and to show people who feel they don't have a place to turn to that there's always a more positive route to take.
"We often waste our short time here and let our worries cripple us when we could be spending that time doing things that make us happy or finding a solution."
You can watch Rory talk about his health, what motivates him and see him answer common questions in a video, along with tracking his journey and offering support, on his dedicated Facebook page at Rory's Story - Muscular Dystrophy and Me.
Main image:
HITCHING A RIDE: Rory gets a few words of support from his eight-year-old daughter Niamh.
Read more from the Glossop Chronicle
Click here for more of the latest news
Click here to read the latest edition of the paper online
Click here to find out where you can pick up a copy of the paper