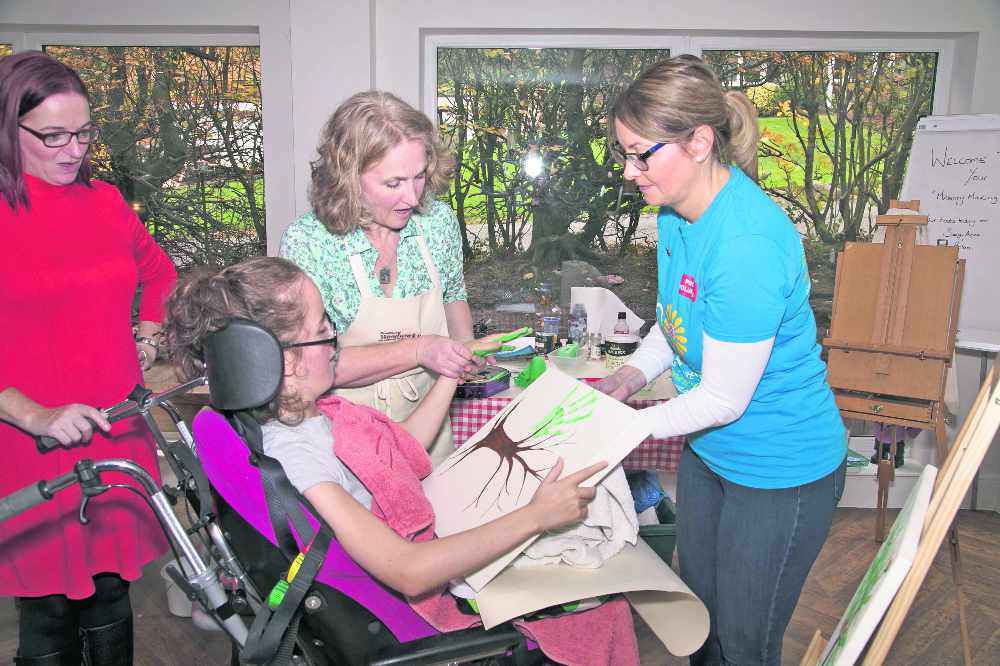 Glossopdale-based Reuben's Retreat has been selected as a Global's Make Some Noise charity, which will deliver much-needed funding to support a brand new role at the charity. 
Global's Make Some Noise funds and empowers small charities, helping disadvantaged children, young people and their families across the UK.
It is supported by the media and entertainment group, Global.
They come together to raise money and awareness for small charities like Reuben's Retreat and provide training to boost skills and build sustainability.
Reuben's Retreat was set up in memory of 23-month old Reuben, who fell ill while on a family holiday in Devon in August 2012. A trip to A&E revealed a rare and aggressive brain tumour.
He sadly passed away a week later in his mother's arms, who pledged his short life wouldn't be in vain – and Reuben's
Retreat was born.
The charity bought the old Wood's Hospital in Glossop in 2014, taking on the huge challenge of renovating it from near dereliction to become a place where families can relax, recharge, remember and rebuild.
Building work is continuing on phases four, five and six at the Retreat which includes a hydro suite, a sensory play and movie room, offices and fully accessible changing facilities, and is part of a 10 phase, multi-million pound project.
Global's Make Some Noise is supporting one year of 'Championing Children and Young People' at Reuben's Retreat.
This will include recruiting one full-time Reuben's Children and Young People Champion Lead and covering associated role costs, to deliver a programme of activities for children and young people with life-limiting or life-threatening conditions and their siblings, or bereaved family members.
Nicola Graham, Reuben's mummy and founder of Reuben's Retreat, said: "We're over the moon and so grateful to have been chosen as one of the charity partners, and we're so excited to see what the next 10 months bring.
"This new role, which will be enabled by the funding, is so important and the timing is just right.
"Because of the extensive renovations to our facility, giving us for the first time in our history the space, resources and specialist equipment needed, our new champion will be able to comprehensively support children and young people with complex health needs and bring huge
benefits to their siblings too."
To find out more information log on to www.reubensretreat.org or follow Reuben's Retreat on Facebook or Twitter.