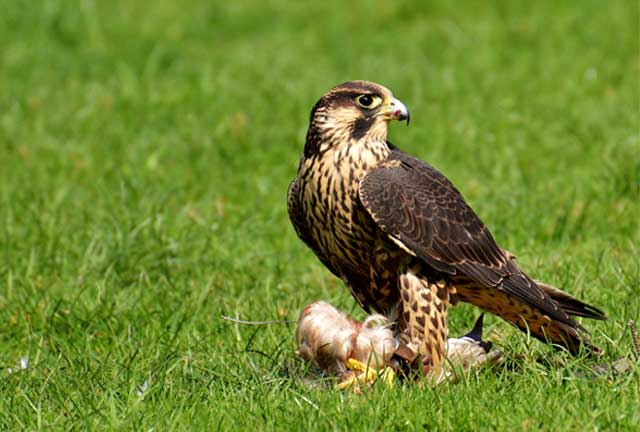 Derbyshire Ornithological Society say birds of prey are 'not safe' in the Peak District.
It claims discoveries within the National Park this spring include, a shot short-eared owl and a shot buzzard, a dead peregrine awaiting toxicology testing, eggs stolen from three peregrine nests and four raven chicks died after the adults disappeared.
The society is calling on visitors to be vigilant and report any criminal activity they see against such as buzzards, peregrines and sparrowhawks, to the police on 101 or the RSPB's confidential hotline on 0300 999 0101.
Dave Richardson, chairman of DOS, said: "The people of Derbyshire are blessed with the Peak District on their doorstep, but their enjoyment is marred by the continual illegal persecution of birds of prey, this is wrong and especially so in a National Park, where iconic species should enjoy the greatest protection."