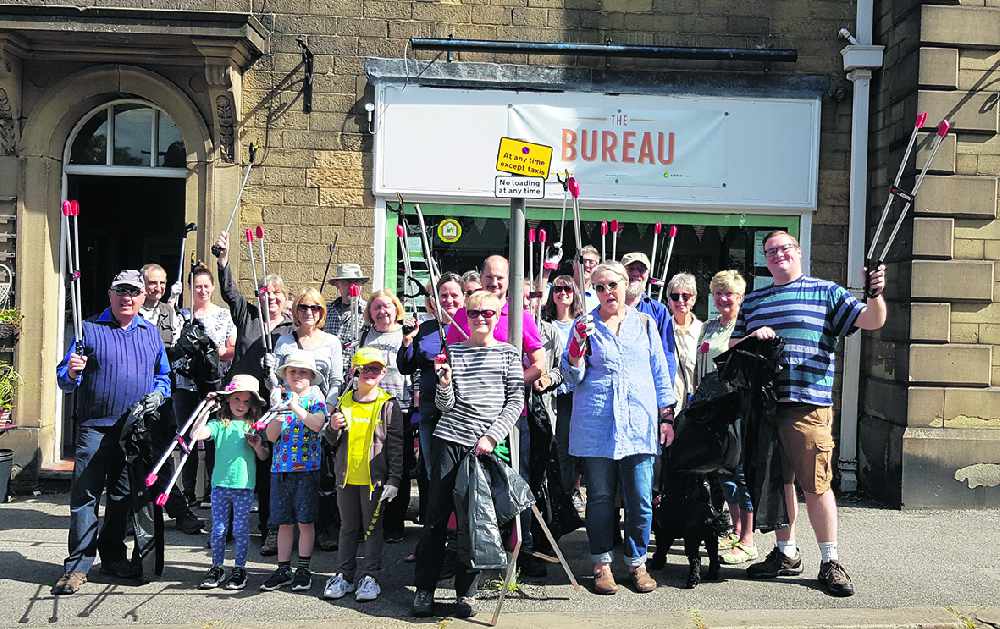 This Saturday sees the last Glossop Big Pick of The Year and organiser Cath Cundy is inviting people to get involved.
Residents will once again get together for the monthly litter picking event to help keep Glossop tidy.
This time they will be assisted by the provision of 'bag openers' kindly made for them by Chris Hanson who spotted residents out on a previous pick and came up with the idea.
Cath said: "All are welcome, and anyone interested is asked to meet at The Bureau on Henry Street at 10am on Saturday."
Pickers will then be off to clean up areas close to the town centre.
Cath added: "All the equipment is provided, as are refreshments afterwards."