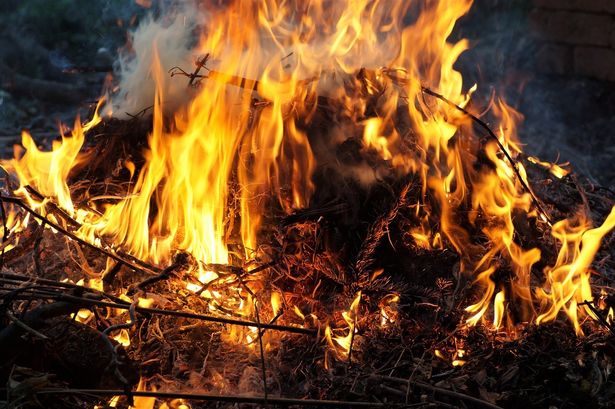 Three fatal fires in Derbyshire last year are believed to have been started by cigarettes or smoking materials.
In a bid to minimise the risk, Derbyshire Fire and Rescue Service is raising awareness of the dangers and how to reduce them.
Station Manager Steve Ratcliffe said: "Every smoker should be aware of the risks they take every time they light up and try to drop the habit of smoking indoors, especially in bed, or under the influence of alcohol.
"The risk of falling asleep before you 'put it out, right out' is just too great."
Giving up smoking is the best way to reduce your risk and there is help available for free through the NHS.
For anyone not interested in stopping or who are cutting down but have not yet given up there are some easy steps to take.
Never smoke in bed. Take care when tired as it's easy to fall asleep while your cigarette is still burning and set furniture alight
Never smoke when under the influence of drugs or alcohol. If your lit cigarette starts a fire you could be less able to escape
Make sure your cigarette is fully extinguished
Never leave lit cigarettes, cigars or pipes unattended – they can easily overbalance as they burn down
Use a heavy ashtray that can't tip over easily and is made of a material that won't burn
Make an attempt to quit using NHS support if you need it. If you do not want to quit, consider vaping
If using an e-cigarette make sure you use the correct rated charger
Fit a smoke alarm on every level of your home and test it weekly. Only a working smoke alarm can alert you to a fire, giving you time to get out, stay out and call 999
Would you know how to get out in the event of a fire? Have a planned and practiced escape route.
Station Manager Ratcliffe stressed the importance of having smoke alarms on each level of your home and ensuring they are tested weekly.
"Working smoke alarms can give you the extra time you need Get Out, Stay Out, and Call 999 if the worst should happen."
For more information visit www.derbys-fire.gov.uk or follow @DerbyshireFRS on social media.
Read more from the Glossop Chronicle
Click here for more of the latest news
Click here to read the latest edition of the paper online
Click here to find out where you can pick up a copy of the paper