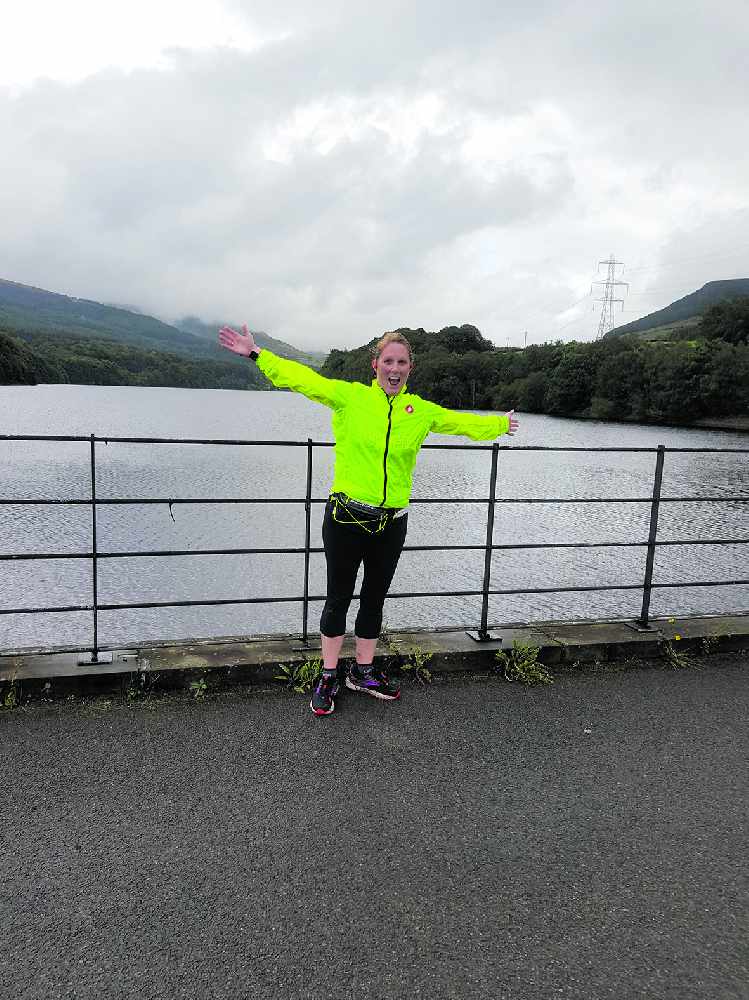 Running a marathon for charity had a special meaning for Simmondley mum Jen Dodd.
The money raised was in memory of a special person who sadly died just a few days earlier.
Sue Brown, who was 62, passed away in St Leonard's Hospice, York, close to where Jen grew up as a child.
She said: "We lost a very close family friend. My mum asked if I could raise some money for the hospice she was in."
lt led to Jen lining up on the start-line of the Yorkshire Marathon and running the race of her life.
A delighted Jen, 33, clocked five hours eight minutes 38 seconds on her run through historic York.
It was a clear 20 minutes faster than in her first ever marathon in Brighton last year.
Particularly proud was daughter Demi-Leigh, a pupil of St Margaret's Catholic Voluntary Academy, Gamesley, who backed mum's challenge by writing a special message of support.
Jen, who works at Oakford Manor Care Home, Newshaw Lane, Hadfield, has so far raised £150 for St Leonard's Hospice.
She is hoping to run in the next Manchester Marathon for a yet to be decided good cause. If you would like to support Jen visit her GoFundMe campaign at https://www.gofundme.com/f/1s6q95y2uo?