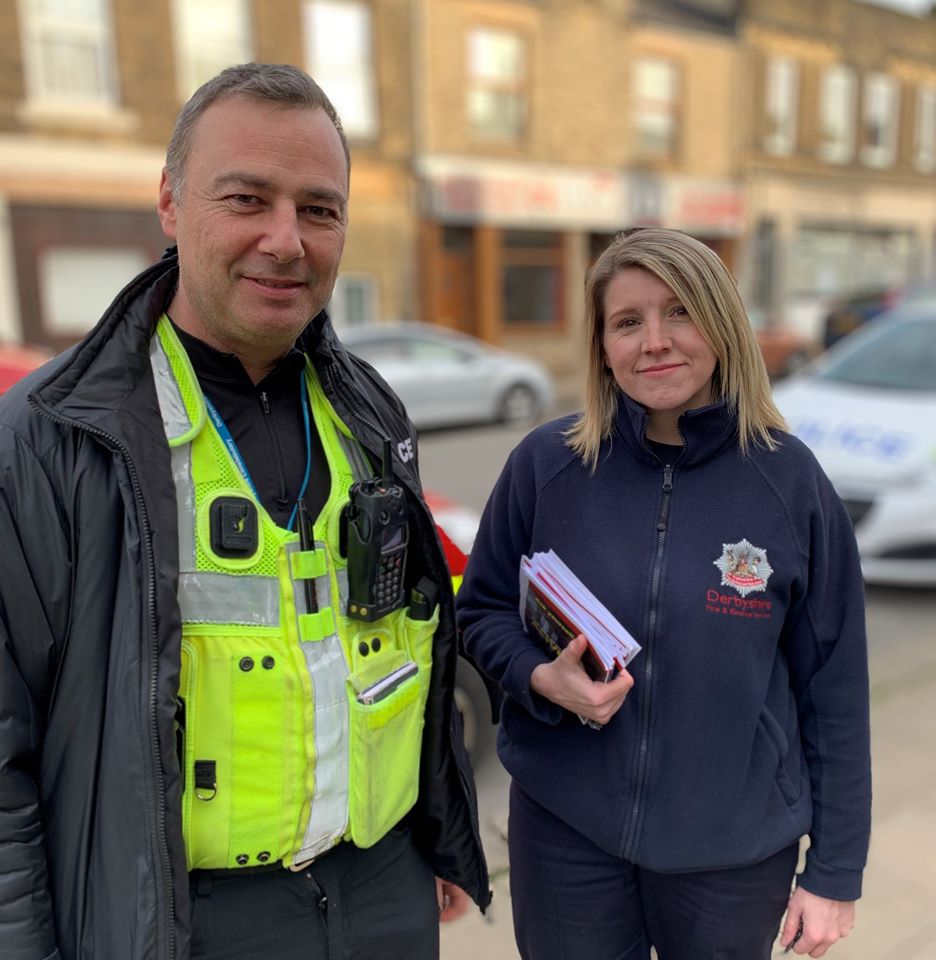 Glossop firefighters and police safer neighbourhood teams joined forces for what turned out to be a highly successful 'Beat Sweep' in Hadfield.
During the week-long operation, they met and chatted to as many people as possible, both on the streets and in various meeting places.
The aim was to listen to people's views, pick up on issues of concern and generally forge relationships.
There was a 'mini surgery' outside Hadfield Infant School on Chapel Lane, chatting with parents and children.
The group then attended a community coffee morning at St Andrew's Church, generally engaging in conversation with the people there.
They then visited the Bellies not Bins food co-operative, at Carmel Church, finishing the afternoon by going on foot patrol in Station Road.
The sweep took them all over Hadfield, including Glossopdale School.
Last Friday afternoon, PC Bennett from Hadfield SNT and Fire CSO Carol Wilson (pictured) were on Bank Street dropping fire safety leaflets through doors and highlighting parking issues.