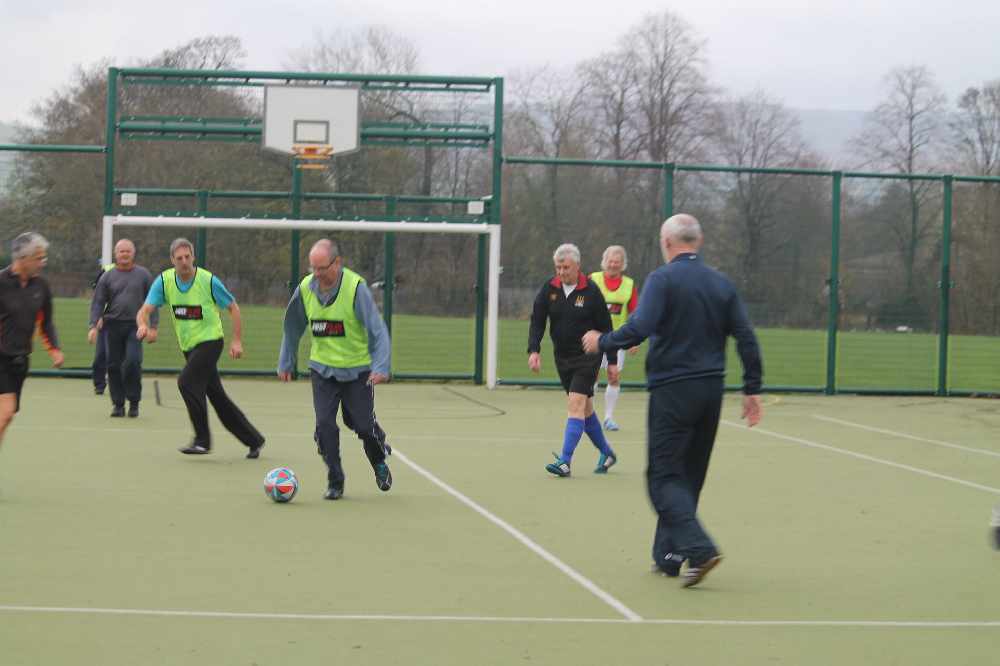 Glossop social enterprise Be Well has suspended all of its wellbeing-building sessions with immediate effect as the coronavirus pandemic continues to spread.
The not-for-profit company has made the decision as many of their sessions cater for elderly people, who are most at risk from the respiratory virus.
This includes Walking Netball, Walking Football and Evening Dancercise tomorrow (Monday) and the quiz at The Oakwood in Glossop which was due to take place on Wednesday 18 March.
Be Well said in a detailed statement: "Concerned by the acceleration of the spread of coronavirus, the board of Be Well met on Saturday (14 March) to consider how best to respond.
"Effectively, we made a risk assessment of the consequences of continuing with our programme of weekly sessions and came to the conclusion that, with the majority of our regular customers - and some of the delivery team - being in "at risk" groups, it would be prudent to suspend our programme with immediate effect.
"We are not panicking and we do not want our customers and partners to think we know something they don't know. We simply believe that, given the potential consequence of infection for older people with pre-existing heart and breathing conditions, continuing to encourage our customers to leave their homes and mix socially in public buildings is irresponsible.
"We will be exploring ways to bring people together electronically - a sort of online Italian Balcony Sing Song has been suggested - and we will be monitoring the advice given by Public Health England and the NHS to determine when we can sensibly resume business as normal.
"We would ask our participants, partners and supporters to help us get this message out to the many people we see every week as quickly and calmly as possible. Please stay safe and stay in touch with us through social media or by picking up the phone."
A total of 1,140 cases of the coronavirus have been confirmed in the UK, with the country now ramping up measures as part of the second stage of the government's phased plan to tackle the outbreak. Some 37,746 people in the UK have been tested for the respiratory infection so far. Twenty one people who tested positive have died.
In Derbyshire, four more cases of coronavirus were confirmed overnight, bringing the total in the county to 12 according to latest figures from Public Health England.
Meanwhile, every Briton over the age of 70 will be told "within the coming weeks" to stay at home for an extended period to shield them from coronavirus, Health Secretary Matt Hancock has said. He said the advice will not come into force just yet, but when it does it will last "a very long time".