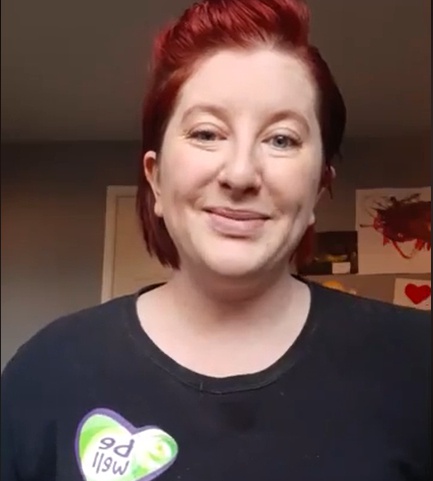 Glossop's leading wellbeing organisation Be Well have taken their face-to-face physical activity sessions online as a response to the Covid-19 crisis.
Be Well are well known in the valley for helping older people feel happier and healthier.
Usually the partnership of small, local social enterprises concentrates on bringing people together - to share everything from allotment gardening to a monthly quiz.
But with the community in lockdown, they have turned to the internet as a route into people's homes with gentle exercise sessions every Monday, Wednesday and Friday morning.
It's a Couch to 5k jogging group who "meet" every week and a virtual walk, where the idea is you walk around your front room but instead of your four walls you can enjoy parts of the world you would never otherwise have visited.
Usually the company's Gentle Walks leader and organiser, Malcolm Bradford, explained the thinking.
He said: "Our organisation is well known for its commitment to combatting social isolation and loneliness particularly amongst older people and we pride ourselves on taking an innovative approach to keeping people moving and smiling.
"By taking some of our weekly programme of face to face physical activity sessions on to Facebook and our own dedicated YouTube channel we are doing our bit to help people feel 'connected' a fundamental component of the Five Ways to Wellbeing."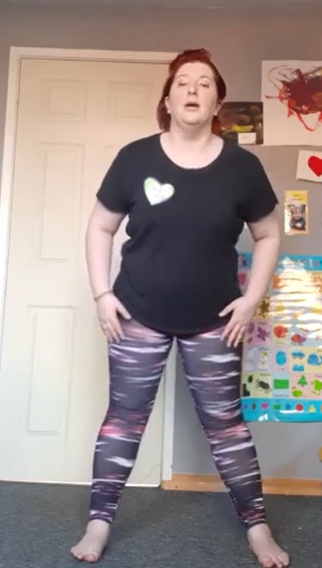 Also in the pipeline are "history walks" around Glossop "a town built on mills" - led by local historian Matthew Cox - and an opportunity to join in the Stay Connected Challenge.
This is a video project where people will be asked to submit a short video of themselves catching and throwing a toilet roll, a variant on a more sports-based social media meme which lends itself perfectly to people who like to laugh as much as they like to exercise.
We spoke to Be Well Chair, Mick Owen, who shared with us the partnership's plans to engage more people including those who do not have access to the worldwide web.
He said: "On our agenda are a series of initiatives including a paper newsletter which we will deliver in bulk to the town's residential settings for older people which will be distributed to every single locked down resident and a letter-based scheme which will invite local children to write to older people and help cheer them up, perhaps including a painting or drawing they have created themselves.
"And we are on with recruiting and training volunteers who will ring round the people on our database who we have not spoken to for a while, just to check in with them."
Anyone wanting to know more about Be Well's programme of activities can go to their website www.bewellglossop.co.uk and click through. Visit their Facebook page by clicking here and their YouTube channel by clicking here.
Anyone who would prefer "the human touch" is more than welcome to ring Jayne on 07590 839421 for details.
Images:
Be Well's Kirsti leading the gentle exercise sessions on the organisation's Facebook page.