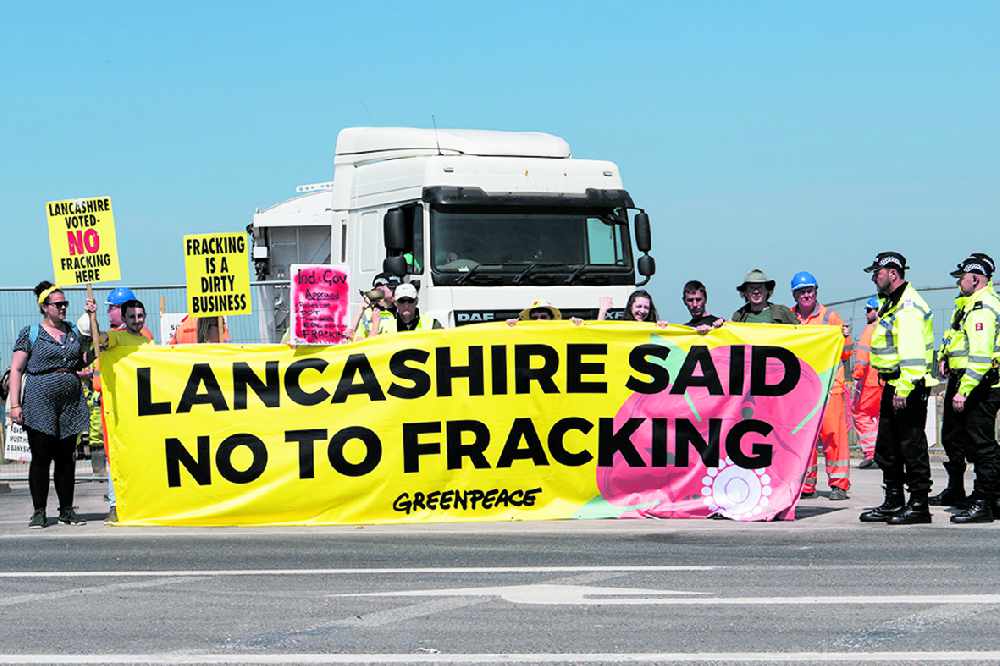 Frack Free Glossop has welcomed a government moratorium banning hydraulic fracking anywhere in England.
The halt, which came in early this month, was due to the risk of earth tremors.
This decision is based on new evidence from the Oil and Gas Authority which states 'it is not possible with current technology to accurately predict the probability of tremors associated with fracking.'
Frack Free Glossop was formed in 2013 when the oil company IGas started drilling at Barton Moss in Salford, and there was a real possibility of fracking occurring in the High Peak.
The group has been involved in campaigns against fracking across the North West.
The first person arrested in the protests at Barton Moss was Rob Edwards from Frack Free Glossop.
Martin Porter, of Frack Free Glossop, said: "Fracking in Glossop has looked unlikely since the government was forced to ban fracking in National Parks in 2015.
"However, campaigners have now caused an even bigger U-turn.
"This was not a decision the government wanted to make, but with no good news from Lancashire and their own back benchers telling them how unpopular fracking is on the doorstep, they had no choice.
"Regardless of whether the government is sincere, or if this is just an election stunt, this is a body blow the fracking industry may not be able to recover from even if the ban is lifted."
Martin continued: "A lot has happened since Barton Moss in 2013 and the climate emergency is now big news.
"Greta Thunberg and David Attenborough have spoken out, Extinction Rebellion and the Student Climate Strikes have happened.
"Fracking was always the last gasp of the fossil fuel dinosaurs. Now it looks like extinction is a real possibility."
Main image:
PROTEST: Campaigners at Barton Moss in Salford.