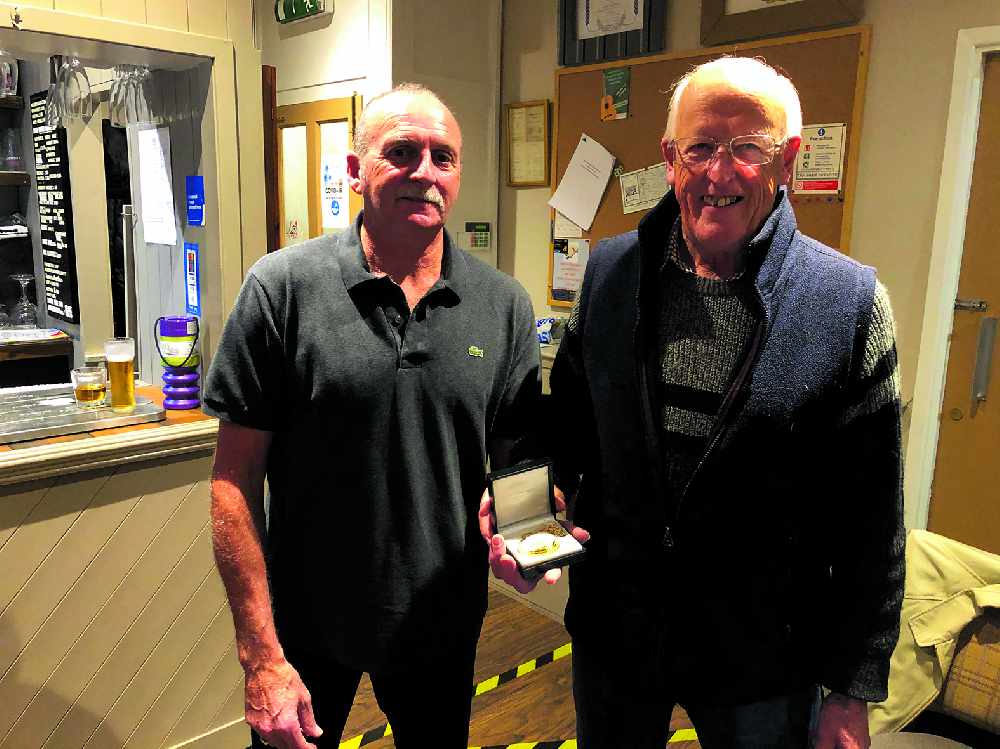 Woolley Bridge Working Men's Club has rewarded its former treasurer for years of devoted service.
David Marshall, who lives in Tintwistle, has retired after clocking up 27 years.
His gift from a grateful club could not have been more appropriate.
David, a former member of Tintwistle Parish Council, was presented with an inscribed pocket watch.
Awards at Woolley Bridge WMC are usually presented on entertainment evenings when the club, one of the oldest in the area, is always packed.
But the Covid-19 lockdown prevented David from receiving his award from president Michael Coxon earlier this year.
It meant the presentation took place on a regular club night, but there were still around 20 members there to see David receive his well-deserved award.
Main image:
ACCOLADE: David Marshall receives his award from president Michael Coxon.