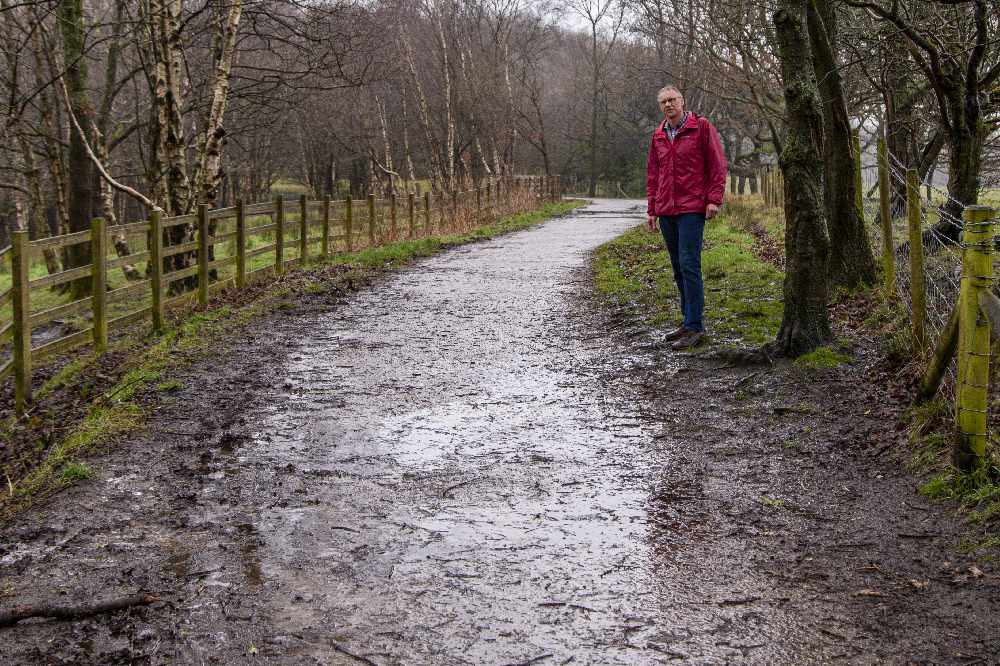 World class athletes will be in Glossop on Sunday for the official opening of the Glossopdale Community Running Track.
Created on the trail that runs between Simmondley and Charlesworth - mainly along the railway line and across land where Gamesley railway sidings once stood - it's the brainchild of Glossopdale Harriers coach Jeroen Peters.
He said this week: "None of this would have been possible without the very kind and generous assistance and cooperation of Derbyshire Countryside Services, a department of DCC on whose land the track is and who put the markers in the ground."
The track is made of 27 markers, made to look like traditional railway distance markers, that are placed 100 metres apart. It is already used by Glossopdale Harriers for their training sessions and Glossop Tri Club.
But it is a real community facility and open to anyone who wants to get out, walk, jog or run and wants to know how far or fast they have gone.
Jeroen said: "It is also great for interval training, learning how to pace and other forms of structured running training."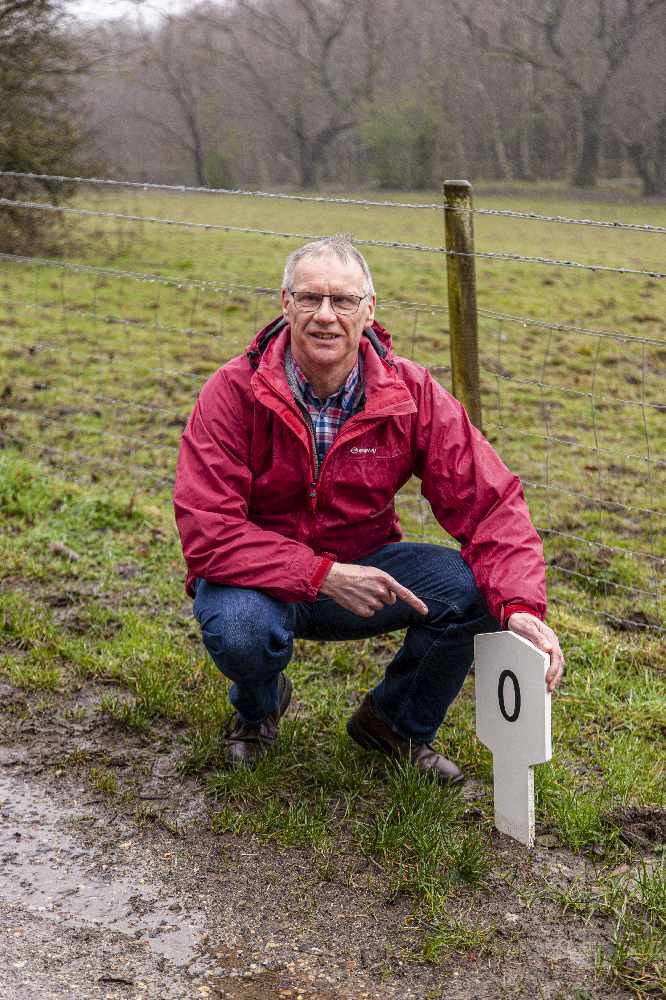 Jeroen next to one of the markers along the trail
The 2pm opening will be performed by Team New Balance Manchester, a professional running team based in south Manchester under the guidance of coach Steve Vernon.
Steve, a British international athlete in cross country and mountain running, manages a team of athletes who have taken part in Olympics, World and European Track Championships, World and European Cross Country Championships, Road Races... even Mountain Running.
Two of his athletes who have committed to attending the opening are Jonny Mellor who ran the 3,000m in the IAAF World Indoor Championship and recently ran the qualifying time of 2:10:04 to represent Great Britain in the marathon at the Tokyo Olympics, later this year.
The other is world-leading female athlete Jip Vastenburg who runs for the Netherlands.
A former European u23 10.000m champion, Jip has represented her country at World Championships and Olympic Games and is currently aiming to qualify for the IAAF Half Marathon World Championships
The opening will be at the start of the running track at the turning circle at Green Lane in Simmondley.
After the official opening, there is an opportunity to take part in a training session led by Team New Balance Manchester.
Explained Jeroen: "It will be a session similar to ones they do as part of their race preparations and gives you the chance to train with genuine world-class elite athletes. This particular session will last for about an hour and is aimed at runners who are keen to improve on their 5km time.
"The session, which is open to all, makes it especially ideal for the many who take part in Parkruns or runners who are keen to find out more about the benefits of structured training sessions. There will also be members of the Glossopdale Harriers coaching and run-leaders team to ask questions about regular running sessions in Glossop."
He added: "The project would not have been possible without the generous support of HMG Paints in Manchester, Engineering Fabrication Services in Hadfield and Jack Badger Ltd, Carpentry and Masonry in Glossop.
"Local artist Rod Holt designed the orientation panels and finance for the project came from DCC Cllrs Jean and George Wharmby and HPBC Cllrs Anthony McKeown, Stewart Gardner and John Haken from their Councillors' Initiative Fund and Glossopdale Harriers."
Main image:
PLEASED: Glossopdale Harriers coach Jeroen Peters on the new trail.