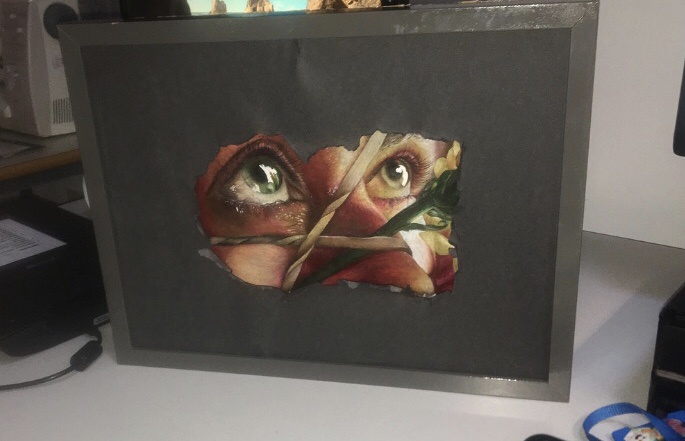 Young artists and photographers are being invited to show and sell their work at an upcoming exhibition in Hadfield. 
Local gallery space The Wall in the Barn is holding its annual FRESH exhibition next month for artists and photographers aged between 16 and 30.
Following the success of FRESH 2019, creative young adults are being encouraged to enter their work for the 2020 exhibition.
It's taking place from 15 to 22 February at The Craft Barn in Hadfield.
Julia Norton, Manager of The Craft Barn and The Wall in the Barn, said: "FRESH is a way of attracting and celebrating the work of younger artists and photographers. For many, this is their first opportunity to exhibit and to sell their work. There are also cash prizes available. FRESH 2019 saw an exciting collection of work in a variety of mediums and we expect more of the same for 2020."
To enter, visit www.wallinthebarn.org.uk. The deadline for submission is 6pm on Friday, January 31.
The Wall in the Barn is the gallery space within The Craft Barn, off Station Road, and was opened as a not-for-profit facility in May 2017.
For more information, email Julia at julia.craftbarn@gmail.com.
Main image:
The winner of The People's Choice prize of £50 in 2019 - Molly Howard-Whittle's piece 'Point of View'