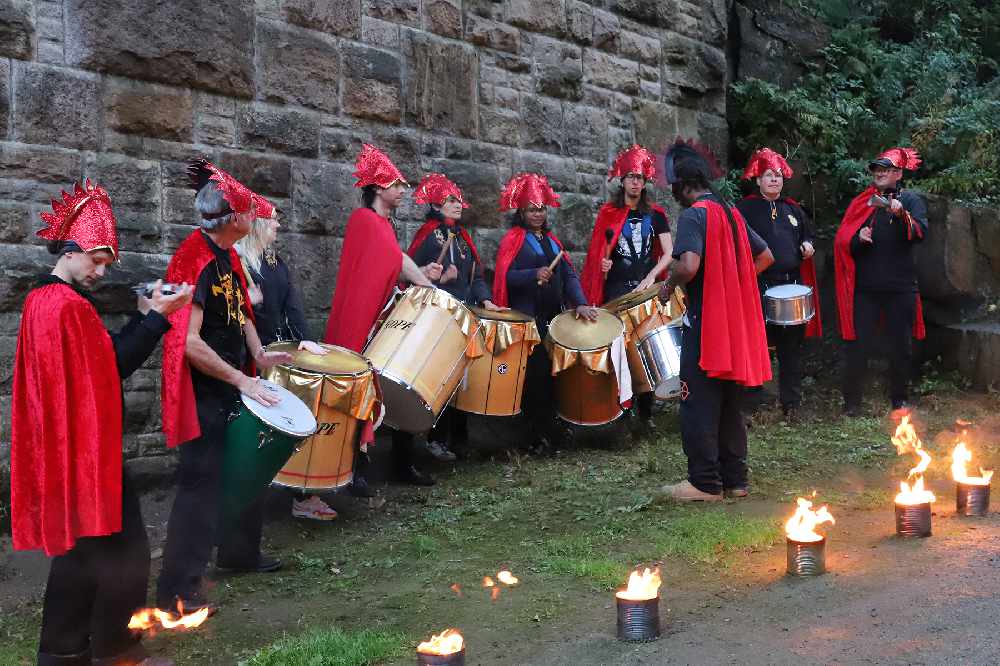 Five writers are being sought to write poems or short stories to celebrate one of five Derbyshire arts festivals.
Included in the five is the recent New Mills Festival.
Judged one of the best ever it was two weeks of creativity and community involvement with more than 2,000 visitors to more than 100 events ending with a lantern procession through Torrs Gorge.
Arts Derbyshire has been awarded £14,950 from Arts Council England to run the project, called Writing Ambitions: Commissioning.
The writers will work with Derbyshire County Council and Festivity – part of Arts Derbyshire – in a project supported by Arts Council England.
The five available commissions are open to any poets and short story writers who will each work with the festival to produce a piece or pieces of writing. The project will run from December 2019 to February 2021.
The other four festivals are:
* Erewash Festival of Light – Harvest Moon.
* Tapton Lock Festival – celebrating the natural environment. a
* Melbourne Festival – performance and creative arts in south Derbyshire.
* World Heritage Site Discovery Days – celebrating the 15-mile stretch of the Derwent Vale.
Cllr. Barry Lewis, council leader and Cabinet member for strategic leadership, culture and tourism, said: "This is a wonderful opportunity for budding writers or experienced ones to give their career a boost."
For further information and details on how to apply, email Marie Timbrell at lovelitderbyshire@hotmail.com.
The closing date for applications is 9am on Monday, November 4.