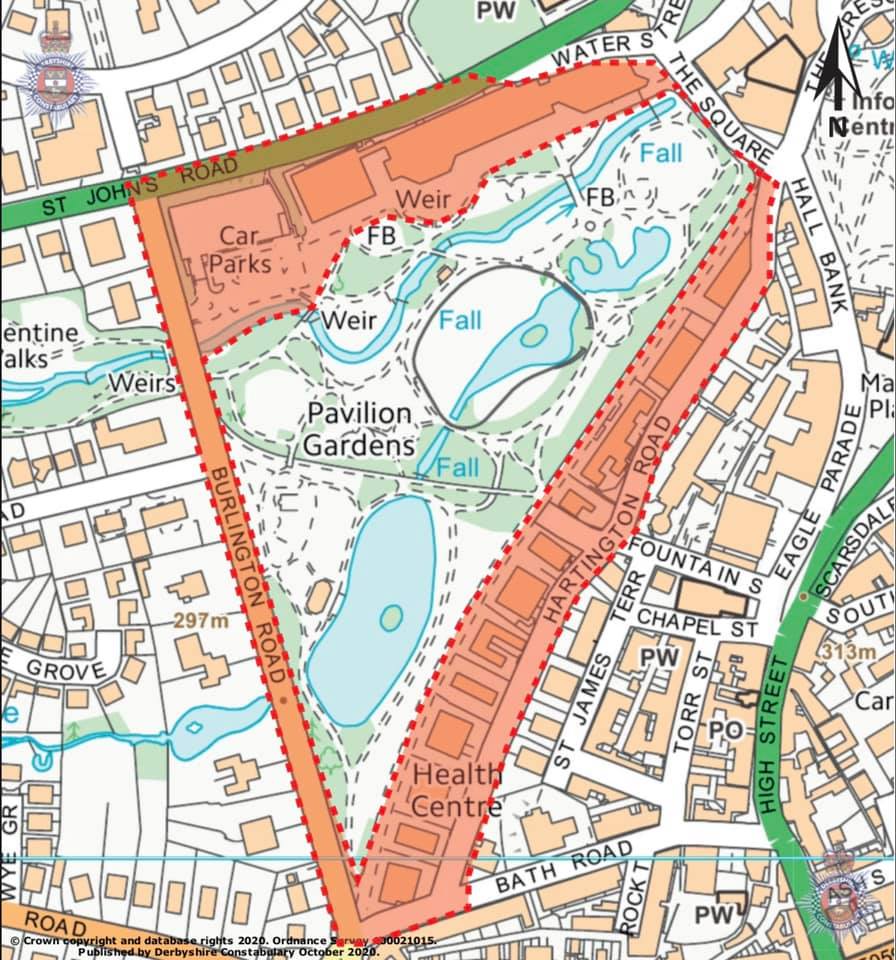 Another dispersal order has been put in place by police in an attempt to curb anti-social behaviour in Buxton's Pavilion Gardens around Halloween this weekend. 
The order gives police officers and PCSOs the power to move on anyone whom they believe could cause anti-social behaviour or crime in the area.
Children aged 16 or under can also be removed to their home address or a place of safety.
The order will start from 7.30pm on Friday (30 October) and ends at 7.30pm on Sunday (1 November).
Buxton Police's Safer Neighbourhood Team said: "Anyone who refuses to comply with an order to leave the area will be committing an offence and may be arrested and face prosecution.
"Our officers will be carrying out regular patrols in the Pavilion Gardens and surrounding area over the weekend to help deter anti-social behaviour."
A dispersal order was also put in place in the same area back in the summer, over the weekend of Friday 31 July to Sunday 2 August.