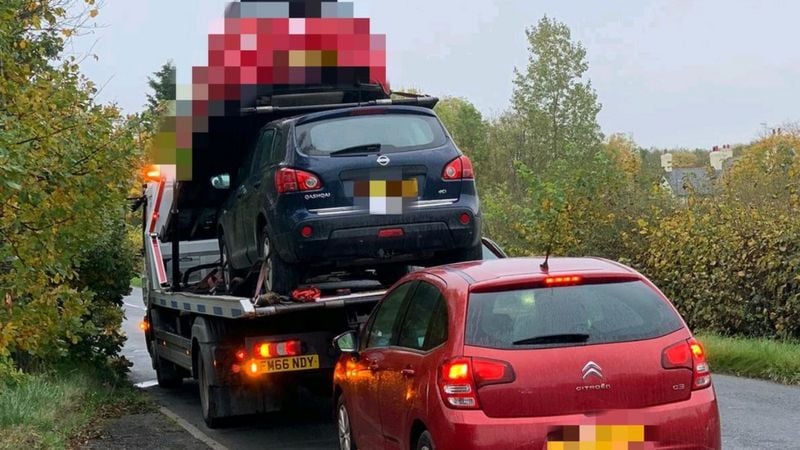 Police officers have joked about getting a "buy one get one free" offer, after seizing two cars belonging to a husband and wife.
Police seized the wife's car after she arrived to pick up her husband whose own car had been seized.
A Nissan was stopped by Derbyshire Police in Bolsover after registering as uninsured.
The driver was also found to only have a provisional licence.
When his "helpful wife" came to pick him up from the roadside, officers said they found her Citroen was also uninsured and seized that as well.
The news was shared by Glossop Police's Safer Neighbourhood Team.