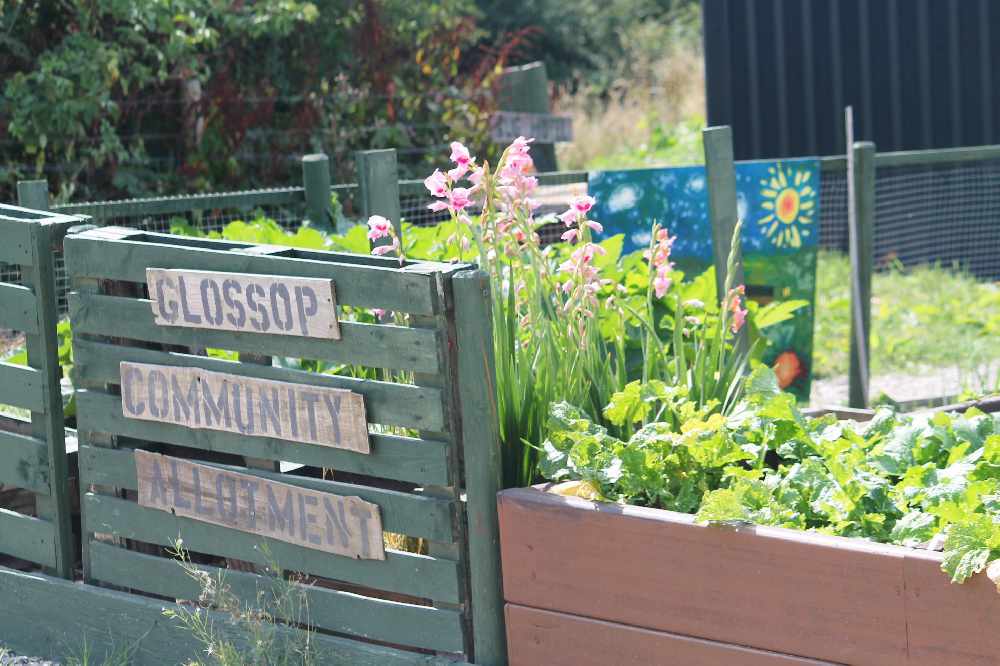 Keen gardeners who fancy growing their own fruit and vegetables are being sought to help out with an inspiring local initiative. 
The Glossop Community Allotment, which is managed by social enterprise Be Well, is looking for enthusiastic volunteers to help them run sessions and keep the allotment on Dinting Lane looking good.
The sessions involve digging, weeding, planting and cultivation, as well as picking and eating produce (season depending) - therefore an appreciation of gardening or a desire to improve your knowledge of allotment gardening is preferred.
Alternatively, anyone who has a talent for construction could also help to make birdboxes and renovate tools and gardening materials, as well as help out plot-holders with disabilities with small jobs around their plots, such as reroofing sheds.
Some allotment members also need a bit of extra help - because they're recovering from illness or have a learning disability, for example - so a willingness to get stick will also be gratefully received.
There's a social atmosphere and friendly environment, so it's also an opportunity for anyone who likes to make new friends and be outdoors with like-minded people.
To find out more, you can contact Dave Sudworth by calling 07535 488644 or emailing davesudworth@aol.com, or Nick Rider on 07834 670902 or nick.rider@bewellglossop.co.uk.
Image: Glossop Community Allotment